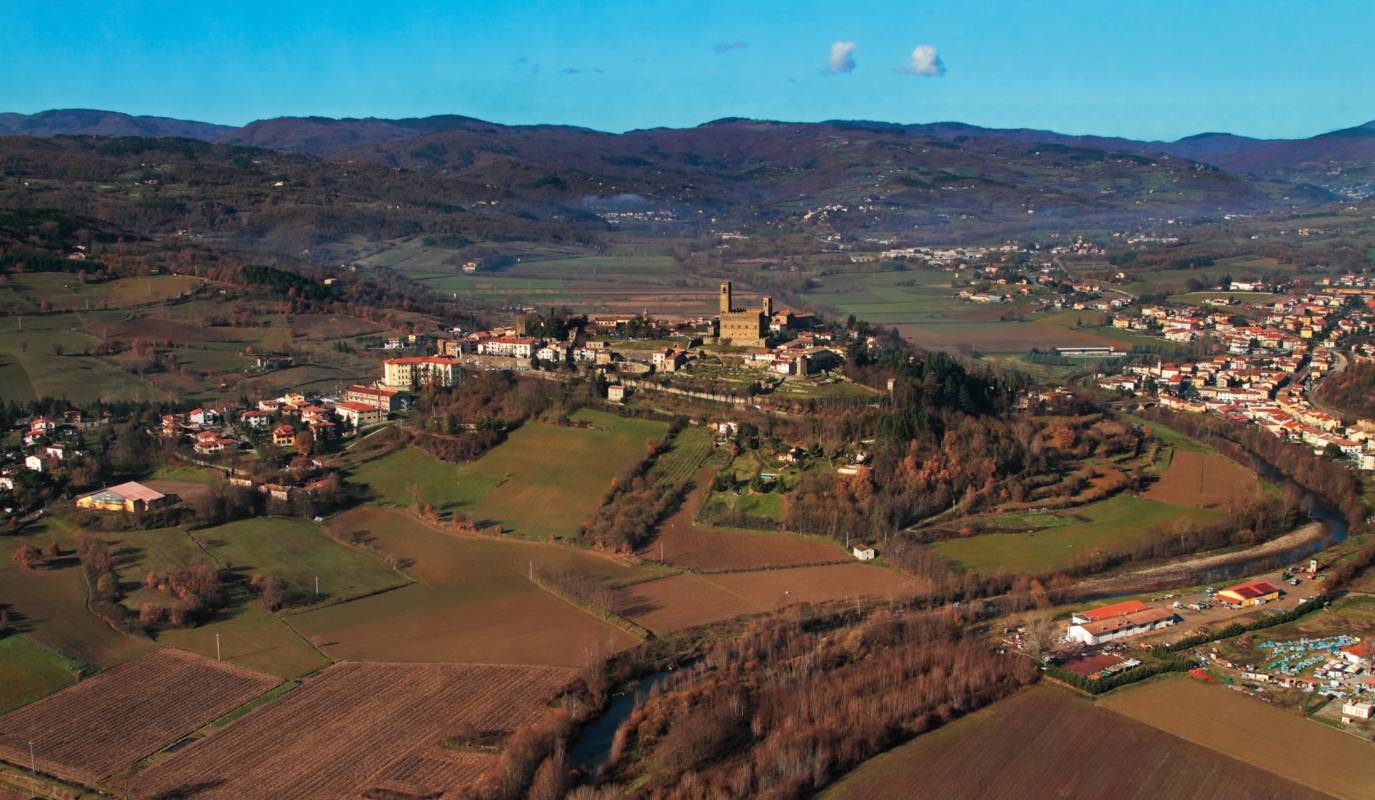 Chowing down in the Casentino region
A three day tour for your tastebuds
With the first stretch of the Arno river pumping through it, the Casentino valley has a certain pull. Spiritual savants such as Saints Francis of Assisi and Romauld have long been linked to the territory. The former is said to have received the stigmata here, while the latter founded the Hermitage of Camaldoli, a Benedictine monastic community in the outskirts of Poppi. But the Casentino is also a land of paradox: even as it's famous for such prominent proponents of self-denial, it boasts a region-wide buffet of traditional products and decadent dishes. Plan a palate-led trip here and you won't be disappointed. Just be sure to leave any ascetic tendencies at home!
Poppi
Begin your foodie expedition with the charming walled town of Poppi, one of the Casentino's more sizable towns, shaped around the 13th century Castello dei Conti Guidi. (It's likely to remind you of a far more famous building, the Palazzo Vecchio in Florence; architect-of-the-day Arnolfo di Cambio worked on both of them). The noble family who served as the castle's namesake still endures through the annual Il Gusto dei Guidi festival, a lively wine market-celebration held in late August, with occasional spinoff events throughout the year.
Come lunch time, spoon yourself a generous helping of scottiglia, a hearty meat stew (sorry, vegetarians!) and one of those dishes whose preparation methods are subject to passionate local debate. Its origins go back to at least medieval times, but some say it was enjoyed by populations as early as the Etruscans. Ingredients and individual cooks' tricks vary, but you can always count on a mishmash of meats—the more, the better!—plus an Italian soffritto base; a bit of garlic, herbs and olive oil; red wine and tomato sauce; and a hefty dose of salt and pepper. Due to the variety of meats used, this decadent dish is often referred to as "cacciucco di terra" or "dry land cacciucco" (cacciucco, of course, is a coastal stew prepared with a similarly mixed bag of fish and seafood).
At aperitivo hour, opt for a sampler platter of cold cuts and cheeses. Just make sure it's well-supplied with Slow Food-approved prosciutto. This flavorful meat comes from a specific swine known as the Grigio del Casentino—generally a cross between a Large White, Landrace or Duroc pig* and either a Moro Romagnolo or a Cinta Senese. Made from the pig's thighs, this prosciutto has an intense scent and is typically seasoned using garlic, pepper, chili pepper and additional spices. A dedicated prosciutto consortium actively oversees quality control and production methods: Tuscans don't horse around with their pigs, so to speak.
Cetica and Castel San Niccolo'
For your second day in the area, set your sights on the smaller, stone-set town of Castel San Niccolò and an even smaller hamlet within it, Cetica. With just upwards of 600 residents, Castel San Niccolò is not exactly a nightlife hub, but if it's local cuisine and color you're after, you'll find it checks the boxes.
We mean "local color" in a literal sense, too: in Cetica, it's red, since the town's pride and joy is its red potato production. The patate di Cetica are a type of tuber native to the region, and are known for their intense red color. Perfect for preparation of gnocchi and tortelli, their production risked extinction for several years before major recovery efforts began in 2001. By 2005, the potatoes also had their own regulating Consortium and a D.O.P. quality designation to boot.
Also prevalent in the area is something a bit more mainstream: Porcini mushrooms, which take center stage during a food festival typically put on by Cetica's Pro Loco association in the late summertime. Soups, sauces, crostini and other tasty mushroom-based delicacies delight crowds at this August event.
Traveling in autumn instead? You won't go wrong choosing a chestnut-based dish. It's one of Tuscany's most iconic fall fruits, but in the Casentino area in particular, it molds mountain life. After sampling some castagnaccio (a type of sweet chestnut cake with pine nuts and rosemary) or chestnut-based polenta, make a visit to the old but still-active Grifoni stone mill , where they're crushed to make flour and other marketable products.
Pratovecchio and Stia
Don't be afraid to embrace the "cheesy" side of life on your third gourmet day—pecorino del Casentino and abbucciato aretino are two dairy delights to indulge in as you explore Pratovecchio and Stia. Although geographically they're two separate towns, administratively they're one municipality, and easy to visit in one go.
There's more good news: the many area cheeses all pair great with honey, one of Stia's chief offerings: Stia is also home to a historic producer of the healthy sweet stuff. Here the local honey is celebrated for its therapeutic qualities, and you'll find far more than just your standard bear-shaped bottle to drizzle on dishes. Expect to see chestnut-flavored honey along with spruce honeydew varieties (look for the melata d'abete label).
But back to the milky goods. Abbucciato aretino is the must-try, a type of pecorino and a strongly flavored, raw milk cheese. It's part of a tradition as decisive as its taste (remember that sanctuary Saint Romauld founded? Sure enough, the monks at Camaldoli are said to have indulged in this cheese as early as the 11th century). Aged for at least 30 days before consumption, it's a perfect complement to Stia honey and an essential element of any area aperitivo plate.
Post-taste testing, continue taking more cues from the monks. If you're curious about local crafts and appreciate artisanal gifts—or perhaps passionate about sewing—try browsing Pratovecchio for panno casentino, a fine type of textile with medieval roots, used in area friars' vestments and known to have been worn by the likes of Giacomo Puccini and Giuseppe Verdi.
Social & Web
Find out what they say about us, and tell us about your Tuscany!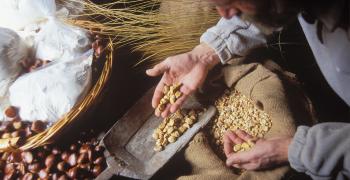 Learn more
Food and Wine
Olive oil, wine, truffle and other culinary delights make up the excellence of Tuscan gastronomy.
continue...