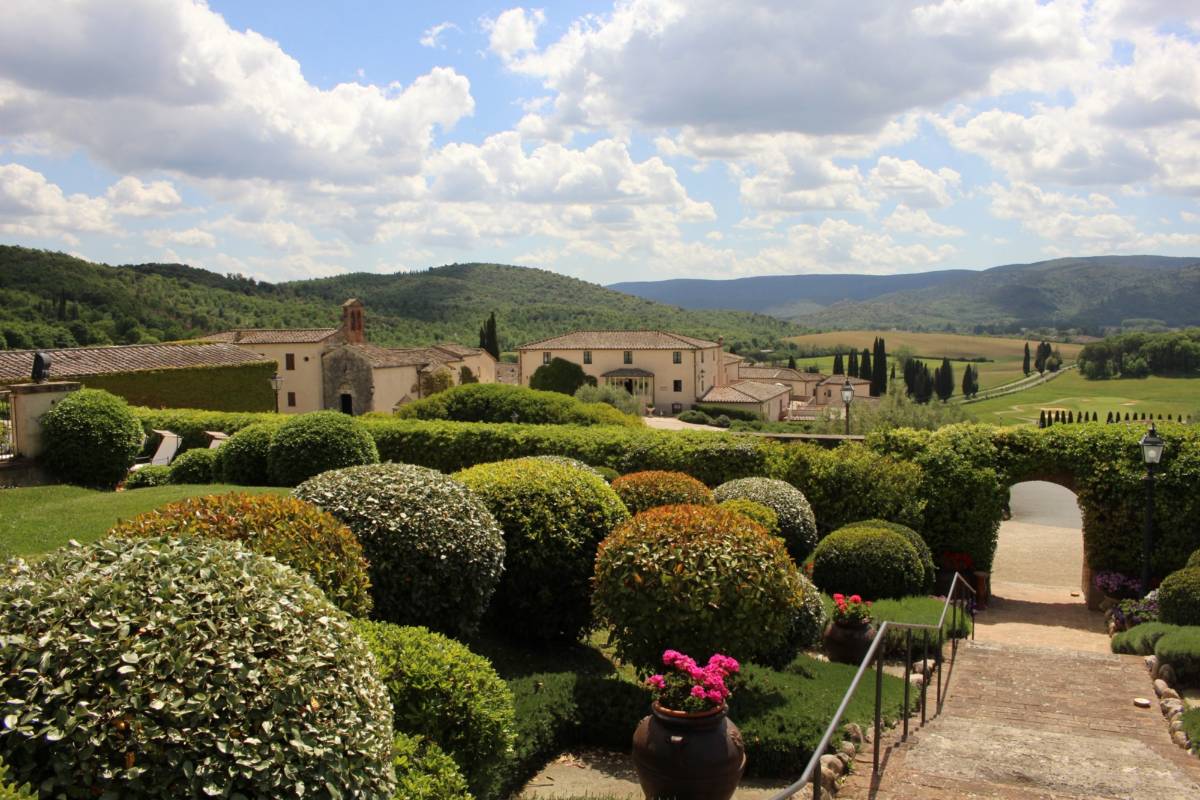 An exclusive weekend between Siena and Florence
Pamper yourself in two of Tuscany's top cities
Travelers to Tuscany often visit both Florence and Siena in the span of a few days. It's funny, really, since the two titanic art capitals are longtime rivals, perhaps best embodied by the epic 13th century Battle of Montaperti. Today there's some lingering evidence of the historic power struggle between these popular cities, and if you visit both during the same weekend, you may have trouble determining where your "loyalty" lies: both are teeming with one-of-a-kind traditions, savory food, fairytale sights and super-luxurious opportunities for R&R. Our take? You don't have to choose. If you're planning a luxury holiday between the two cities, here's the lowdown.
Tuscan Dolce Vita
Begin your dive into the Tuscan dolce vita with a day in Florence. Try to arrive in town in enough time to indulge in breakfast with a view, a must for the discerning luxury traveler (and an activity of which Lucy Honeychurch herself would surely approve). This one's about the little things: a simple cappuccino with a dusting of chocolate and a flaky, fresh-from-the-oven pastry becomes a VIP treat when paired with the views from many of Florence's rooftop terrace bars or cafes on the lungarno, literally "along the Arno river". Some jetsetter picks for a coffee fix: SE·STO on Arno, the rooftop bar-restaurant at Florence's Westin Excelsior; Caffe dell'Oro, the chic riverside bistro owned by the Ferragamo family (yes, those Ferragamo); or Floret Artisan Kitchen & Bar, an oasis in the heart of Florence's shopping district, above the world-famous concept store Luisa Via Roma.
If you're instead on the hunt for a hearty brunch spread, save that for Sunday: we'll cross that bridge when we come to it!

If your version of a luxury vacation includes golfing, you may be surprised to find that Florence can fill that niche. Rent a car or hire a driver to take you to the sprawling Circolo Golf Ugolino, Italy's oldest golf course, located in a lush green area of Impruneta just outside the city. Breathe in that trademark Tuscan air while you still hold tight to your favorite hobbies from home. Bonus: if your trip happens to land in May, the historic Ponte Vecchio jewelry atelier Fratelli Piccini typically hosts a mega-"birthday" celebration and charity benefit here that time of year: keep an eye out.

If getting spoiled in the spa is more your cup of tea than sport, consider a relaxing session in one of Florence's starred hotels. Post-pampering, the latter is located a stone's throw from the English cemetery of Florence in piazzale Donatello for you history buffs: burial site to Elizabeth Barrett Browning and Walter Savage Landor, among others, it was a popular gathering place for the "global Florentine" gentry and the Scorpioni, the well-heeled Anglo women of 1930s Florence.

When dinnertime rolls around, Florence's single three-Michelin-star restaurant Enoteca Pinchiorri is the "old faithful" choice of the Florentine elite and international travelers of the finest taste.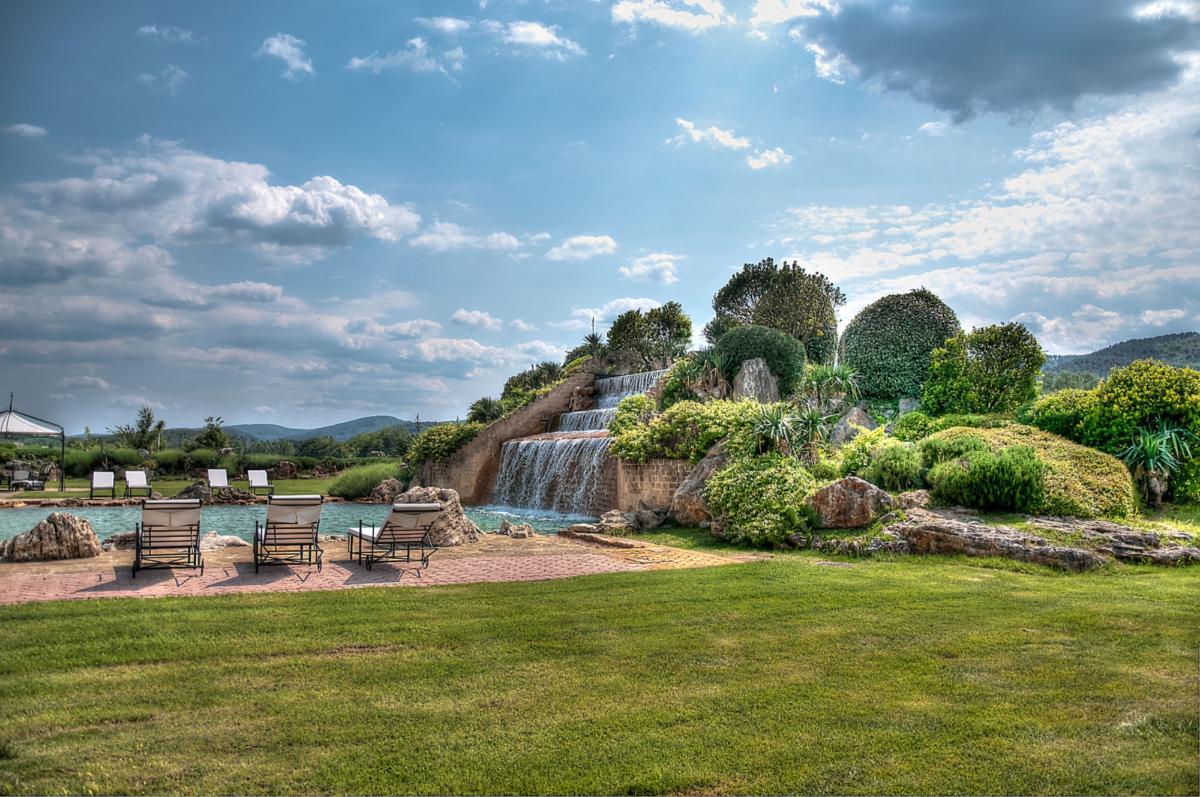 A side jaunt to Siena
We've mapped out this itinerary imagining you sleeping all three nights in Florence, but if you prefer to stay in the "Palio City" past your bedtime, perhaps even bleeding into Sunday, there are plenty of options. One top-tier choice for those who prize hospitality is La Bagnaia Golf & Spa Resort, part of the Curio Collection by Hilton. Just slightly outside the historic center of Siena, it's within reach of the main monuments, such as the breathtaking Cathedral (18 km away), but far enough from the crowds and confusion to feel like a real refuge. Here you'll find it all: indoor and outdoor pools, three restaurants serving delectable Tuscan specialties, an award-winning golf course, a spa and wellness center, all with the traditional Tuscan aesthetic and interiors to make your Frances Mayes-inspired design fantasies come true.

If you feel like venturing out (and you probably should at some point – it's Siena, after all!), consider hiring an expert guide to walk you through some of the city's most memorable spaces, including the Palazzo Pubblico in the iconic Piazza del Campo, Siena's main square, where the legendary "Palio" horse race among the city's historic neighborhoods takes place. A highlight in the Palazzo Pubblico is Ambrogio Lorenzetti's Allegory of Good and Bad Government series, three fresco panels that date back to the 14th century.
When hunger strikes, the 30-minute ride to neighboring Colle Val d'Elsa is well worth it for the exquisite dishes on offer at Arnolfo, the area's only two-star Michelin restaurant named for one of the stars of the Sienese art school, Arnolfo di Cambio. The seasonal tasting menus are superb, and if you overindulge (or just need an "overnight nap" post-meal), you can even spend the night in one of the restaurant's guest rooms. Talk about luxury!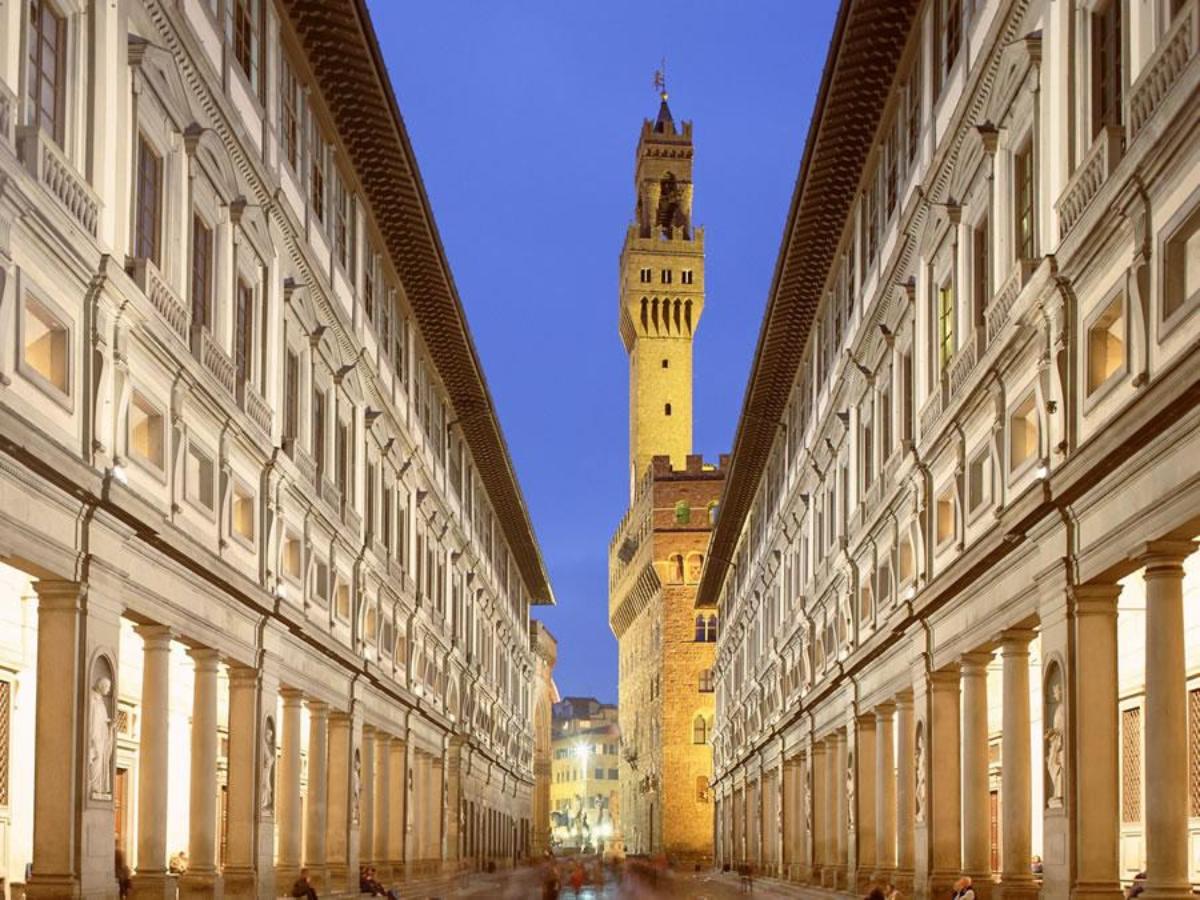 Sunday brunches and horse carriage rides
If you've decided to extend your stay in Siena, continue exploring the contrade (the city's historic districts), sampling wines from the Sienese Chianti and stopping off for a bite of a local dish like pici (homemade, thick spaghetti-like pasta) dressed up as you prefer them. If instead you're back in Florence, you're spoiled for choice when it comes to Sunday brunches. One top choice among tastemakers is the bountiful buffet at the Four Seasons restaurant Il Palagio, managed down to the last detail by Michelin-starred chef Vito Mollica. You'll find a mix of typical brunch favorites and authentic Florentine cuisine, paired with champagne and all the trimmings. (If you're traveling with children, a babysitting service and play area ensures you all get to enjoy yourselves!)

Once you've "recovered" from a bountiful brunch – probably well into the evening hours – consider taking a horse carriage ride through the streets of the historic center to get in your sightseeing and feel like a royal while you do. Select tour operators also offer VIP small group evening tours through the hallowed halls of the Uffizi Gallery after closing time – it's no exaggeration to say it's another world without the crowds. Botticelli's works will never look better.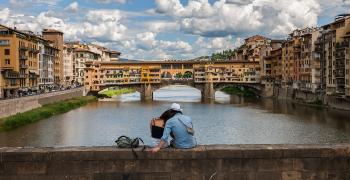 Learn more
Romantic and Wedding
Tuscany is like heaven for food, nature and art town admirers. But it's also the perfect location for couples and wedding celebrations.
continue...