Desserts
White chocolate and raspberry tart recipe
A golden shortcrust pastry filled with white chocolate mousse and topped with a dense raspberry sauce: is the last dessert signed Simona Quirini, chef at Canto del Maggio in Terranuova Bracciolini (Arezzo).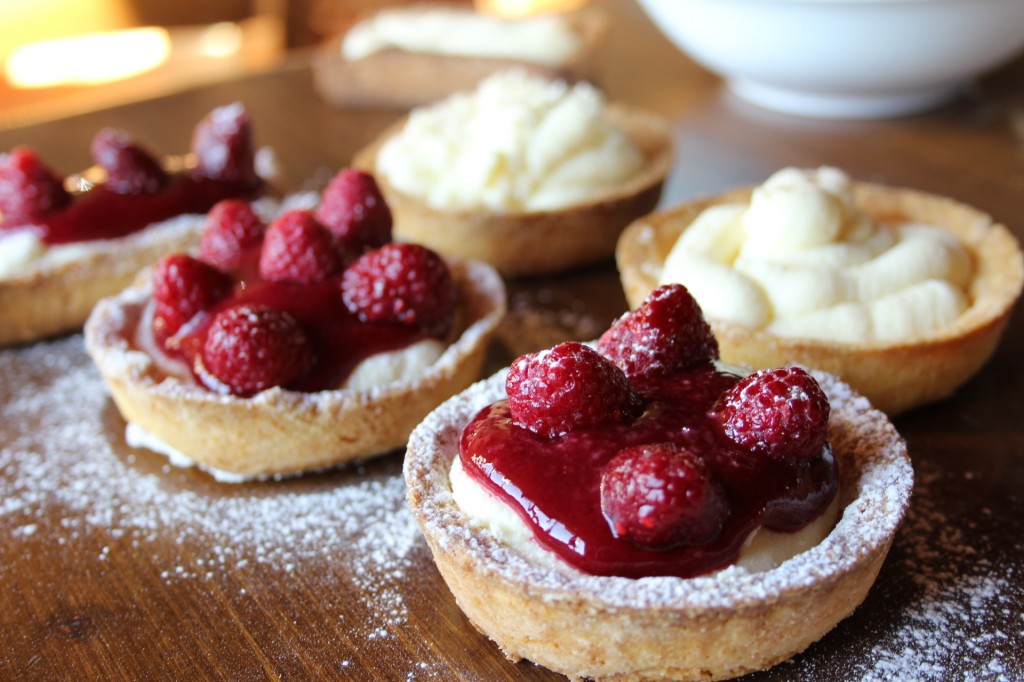 Chef Simona loves to create fancy gluten free desserts for St. Valentines day (did you remember her Chocolate love cake?). Creamy inside, crumbly on the outside... you will remain amazed by the match: white chocolate and raspberry sauce. Enjoy it!
Chef: Simona Quirini
Setting: Italian I
Photography: Flavia Cori
For the tart
For a gluten free version:
150 g of rice flour, 75 g of potato starch, 75 g of rice starch
150 g of butter
150 g of sugar
70 g of baking powder
3 eggs
1 vanilla pod
For the white chocolate mousse
200 g white chocolate
250 g of cream
For the raspberry sauce
200 g raspberries
70 g of sugar


On a work surface combine flour, butter, sugar, baking powder, eggs and vanilla and knead until the dough is smooth.
Put it in the fridge for half an hour. Work the dough and lay it on individual molds.
Bake at 180°C for 30 minutes, - Whip the cream,
Melt the chocolate in a double boiler. Let rest and combine with the whipped cream,
Cook the raspberries in a pan with the sugar for 10 minutes. Sift the raspberry sauce to remove the seeds,
Assemble the tarte: add the white chocolate mousse to the shortcrust pastry, top with the raspberry sauce and decorate with the whole raspberries.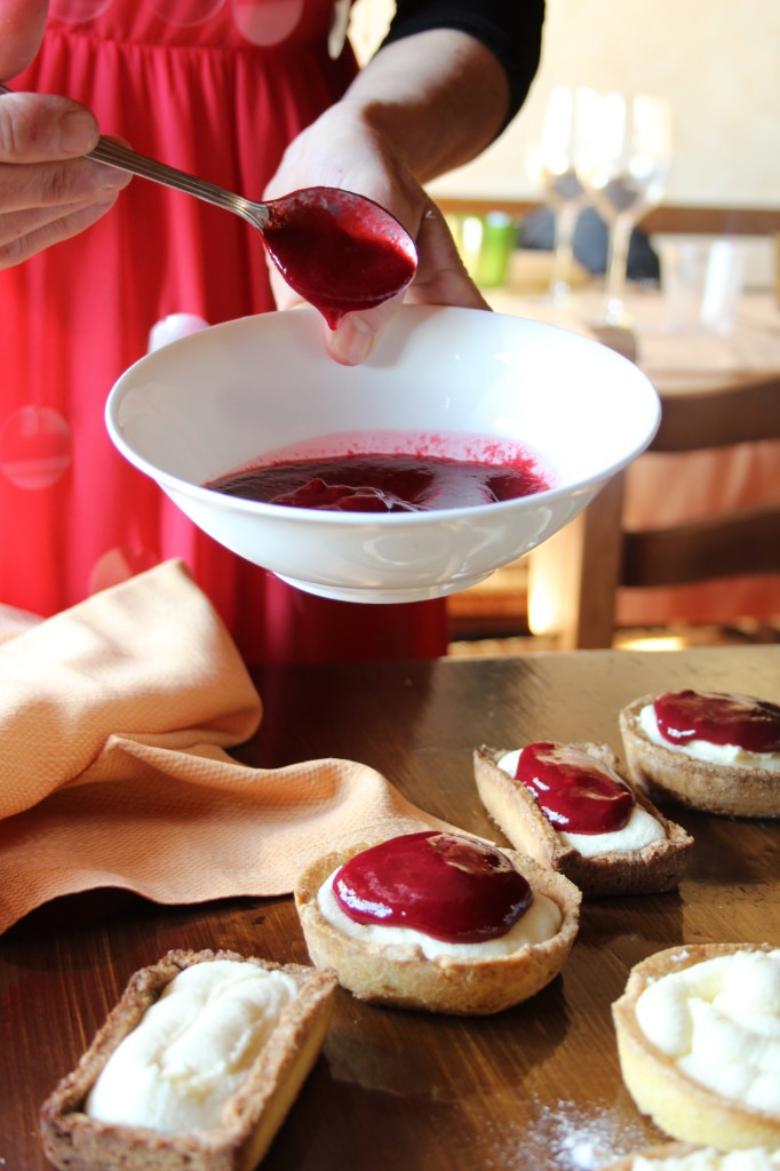 You might also be interested in