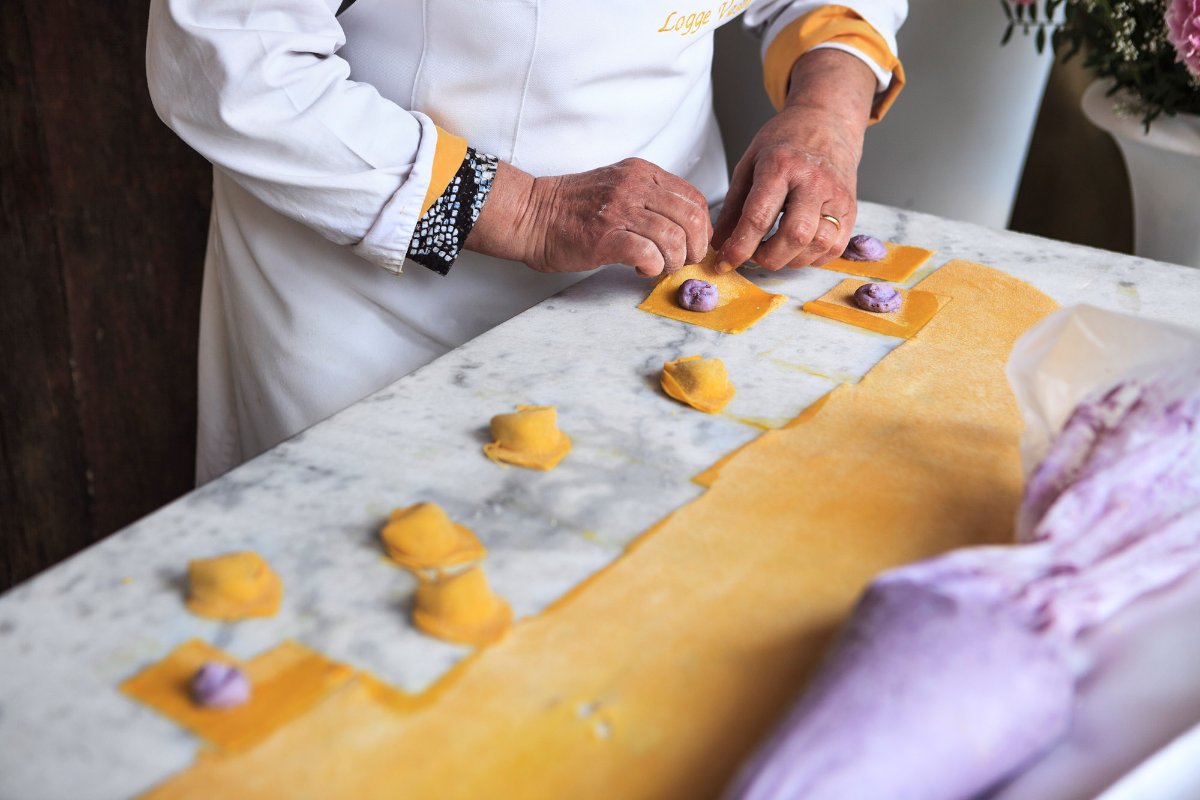 ??????
Veal escalopes Tuscan-style: Rovelline lucchesi photo-recipe by Aurelio Barattini
Rovelline lucchesi is a traditional dish from the Tuscan countryside, particularly from the Lucca area. It was originally made using the leftovers of the day before (usually veal escalopes eaten at Sunday lunch), sauteed in a pan with tomato sauce, carrots, onions, celery and capers. This version is a little different from the original one because it includes the soffritto (made with celery, carrots and onions) instead of garlic. As you will see, it's quick, simple and really tasty.
Ingredients for 2 people
2 fairly thin slices of veal,
75 g  carrot, 100 g onion and 75 g celery, cut into small pieces (soffritto mix),
2 tablespoons of chopped tomato,
 A handful of capers,
 1 egg,
00 flour,
Breadcrumbs,
Extra-Virgin Olive Oil,
Salt and pepper.
Preparation
Photo credits: Lara Musa Tuscany Social Media Team [new_royalslider id="9"]
About Aurelio Barattini
Aurelio Barattini is a fourth generation chef at Antica Locanda di Sesto, a family restaurant in Sesto di Moriano, Lucca. He used to work also as a private chef in Italy and abroad, organising gala dinners and spreading the word on what traditional Tuscan cuisine is all about:
"The food I cook is all about freshness (nothing frozen, canned or comes in boxes) and I only cook whatever is in season, I actually use my dad's olive oil and wine in my restaurant. We believe in this!"
You might also be interested in