Desserts
Tuscan Santa Claus cookies recipe
A few years ago, thanks to my mom, I met an elderly Tuscan lady who made me taste these delicious cookies. She lived near a forest, in a small village near my hometown, Grosseto. She gave them to me enclosed in a beautiful glass jar.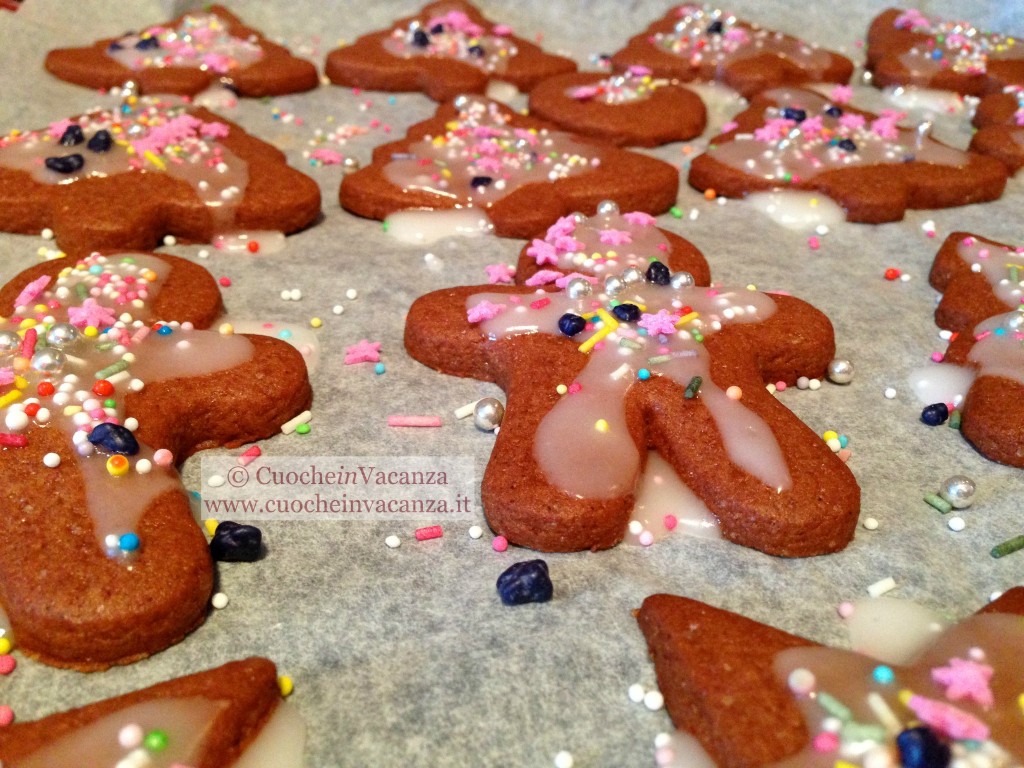 The first thing that hits you is the look of these cookies. They are of a brown that tends to red hot, warm the heart and at the same time, they bring joy with their silver beads, sugar and colored stars. In my home, every year at Christmas, these cookies are a must and my girls are starting to request them since a month before Christmas. I can not blame them: they know that they will not eat them again until next year! And so this morning I woke up at 6.00, I was dying to prepare "befanini" and the opportunity for a guest post has particularly inspired me. So I gift them to you, as someone did with me, in an old biscuit tin glass that recalls the smells and tastes of grandmother's larders. The second thing that will impress you is the taste: intense and regenerating as a glass of mulled wine!
They're no fast to prepare, so I can't make them with you, during my cooking classes in Tuscany, but you can prepare the dough before, maybe freezing it. And then, once tasted, you will not let them anymore. Merry Christmas to all and may you shine like the beads on these amazing cookies!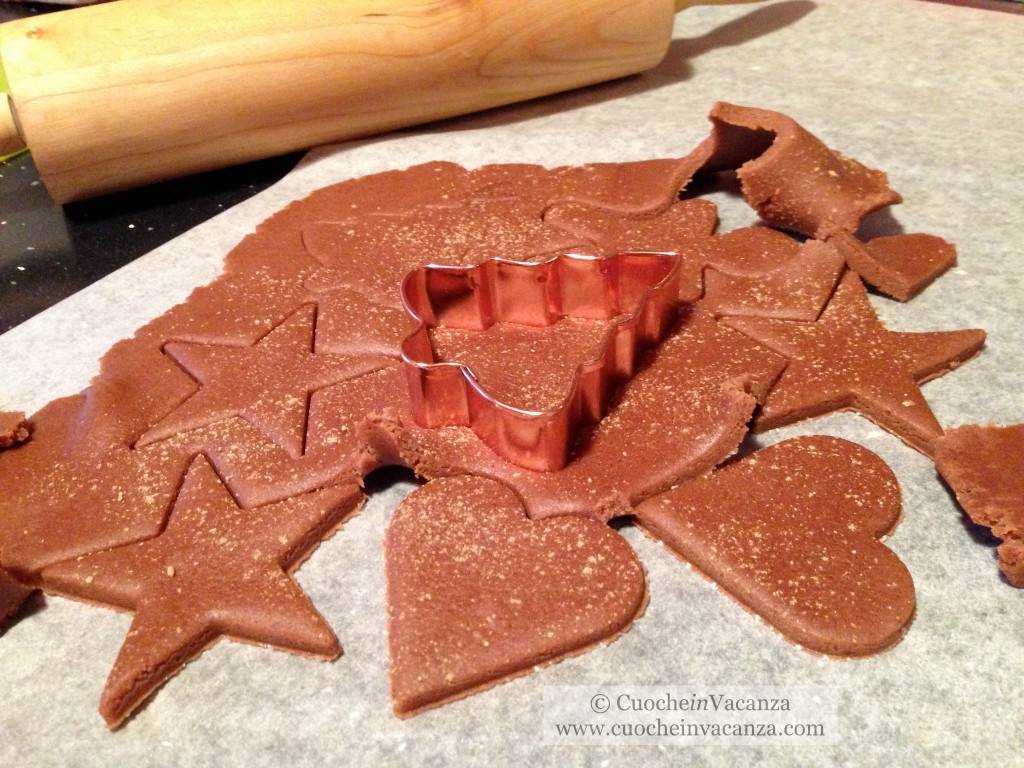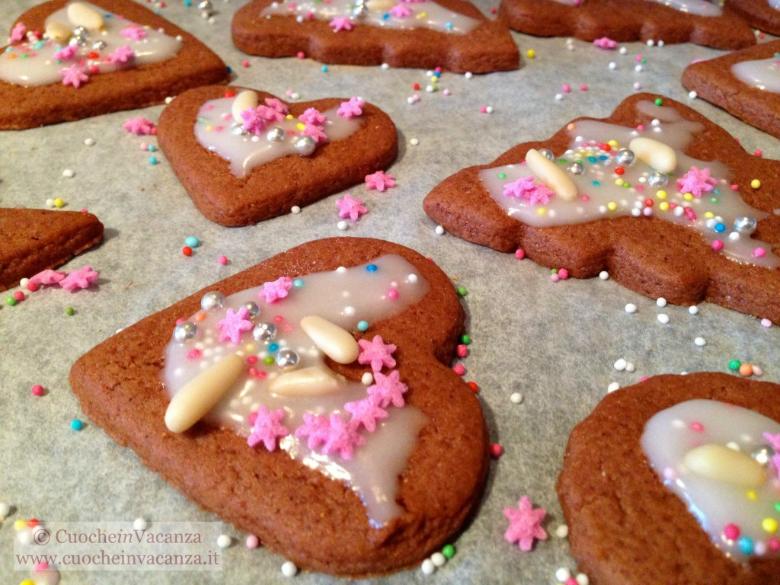 4 1/2 oz honey
7 oz brown sugar
5 oz no salt butter
4 tbsp milk
3 drops almond oil
14 oz flour
4 oz potato flour
2 tbsp cocoa
1 tbsp cinnamon
1/2 tsp nutmeg
1/2 tbsp ginger powder
2 tsp baking powder
5 oz vanilla sugar
2 tbsp lemon juice
1. Slowly melt honey, sugar, butter and milk. Let cool.
2. Add almond oil, cinnamon, nutmeg, ginger, potato starch, flour, cocoa and lastly, baking powder; thoroughly mix to obtain a homogeneous mixture.
3. Put in the fridge for about an hour.
4. Roll out the dough over a well-floured surface and try to obtain a thickness of about half cm.
5. Have fun with the molds for cookies (hearts, stars, Christmas trees, etc.). 6. Put in oven at 400 ° F for about 15 minutes. Remove the cookies from the oven and place them on a surface where it circulates a little 'air.
7. Wait for it to cool down and then start the work of decoration.You can sprinkle the cookies with ginger, before cooking them.
8. To decorate: smarties, sugar starlets, silver beads, momperiglia, pine nuts, candies...
9. To fix: melt vanilla sugar with lemon juice, stir well until you get the consistency of a glue.
You might also be interested in