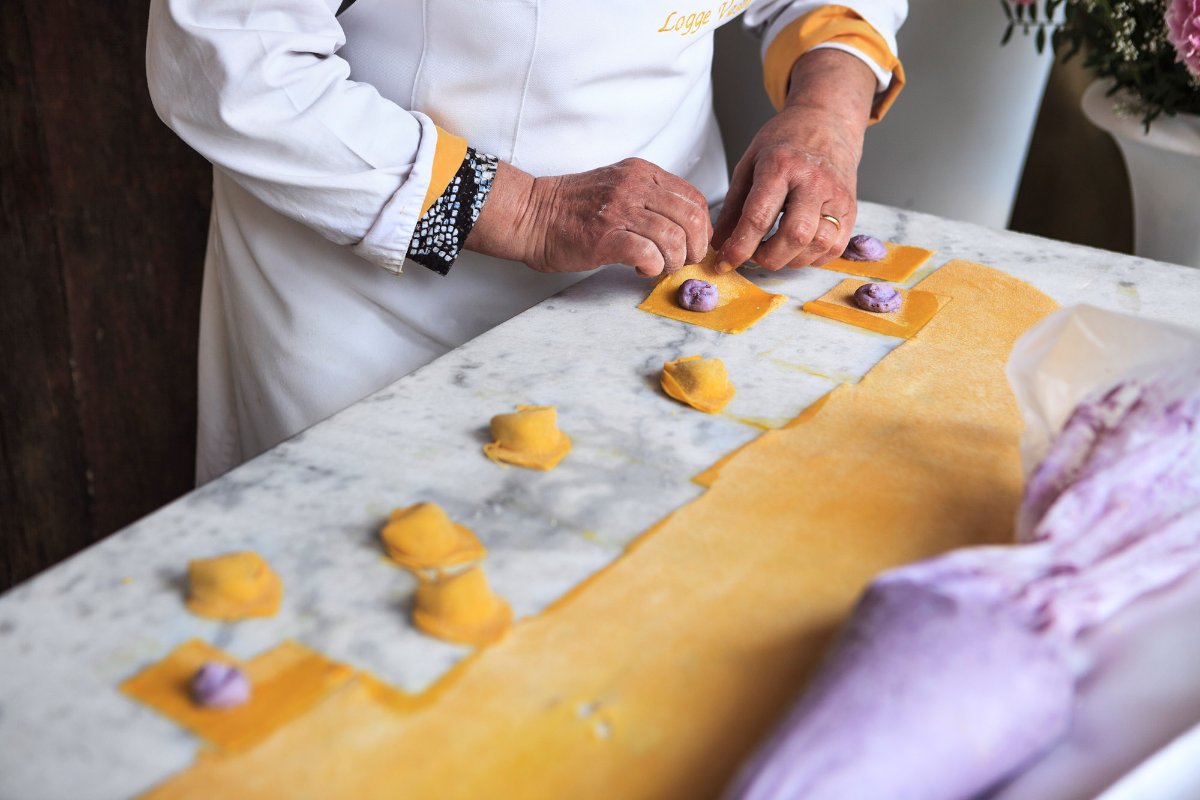 ??????
Tuscan Chicken recipe
&nbps;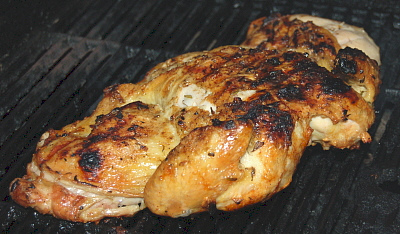 Known in Italy as
"Pollo alla Diavola"
(the italian for deviled chicken) - it's a very common way to prepare chicken in the summer when barbecues are more than welcome! It's name derives from the fact that lots of pepper was used and whoever ate this chicken would
(mandare il cuoco al diavolo)
send the cook to hell! This story is of course a legend - whereas, the fact that this chicken cooks over coals and flames is probably the real reason as to why it's called deviled chicken.
Ingredients Serves 4
1 chicken of about 1kg Sage (10 leaves) 1 lemon (juice) Salt&Pepper
Preparation
Cut the chicken along the backbone. Open out the chicken to flatten it completely. Make slashes with a sharp knife across the thigh meat (usually harder to cook since it's very thick).
It should result all of the same thickness. Tighten it between two grates.
Use a brush to place the citronette (olive oil, lemon, salt and pepper) on both sides, now, season with the mixture*.
*Chop up the sage leaves and the garlic. Place this mixture in a bowl.
Cook for 30 minutes over coals - turning it for 4 or 5 times.  Every time you turn it over make sure to brush with a little citronette - this will prevent it from becoming too dry.
You might also be interested in