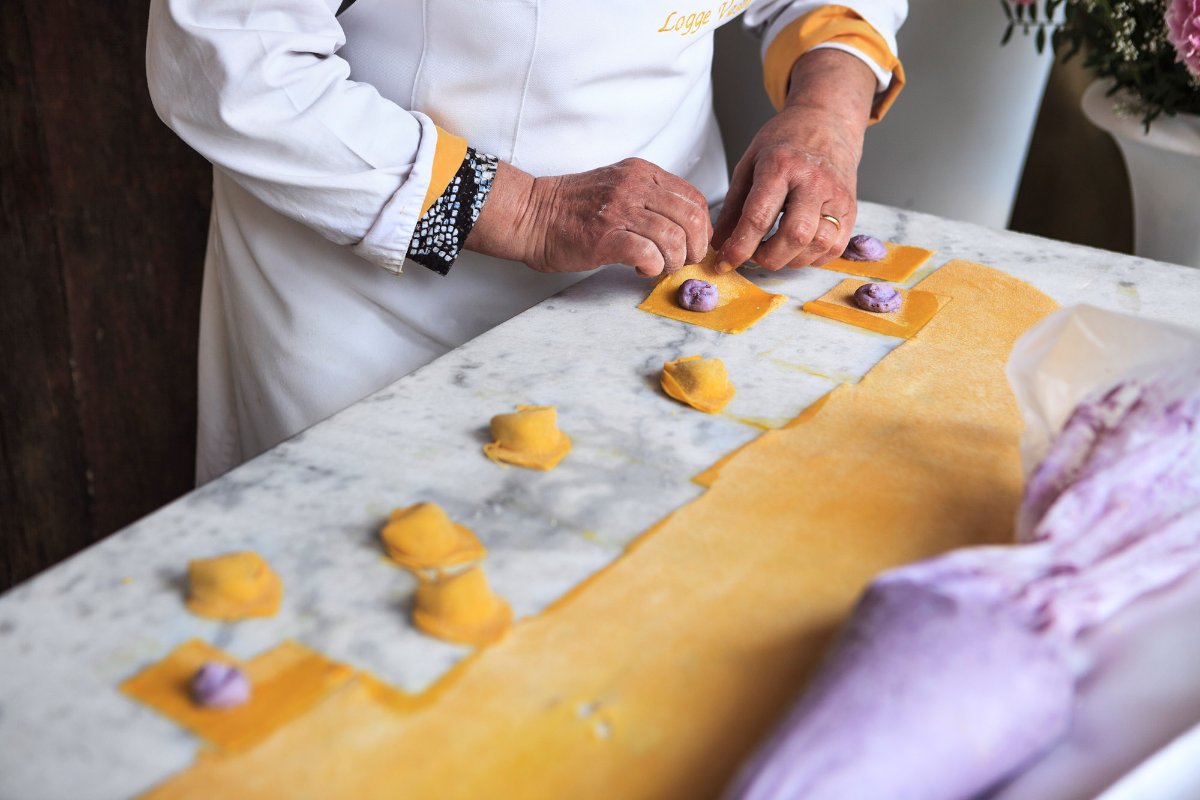 ??????
Tordelli Versiliesi Recipe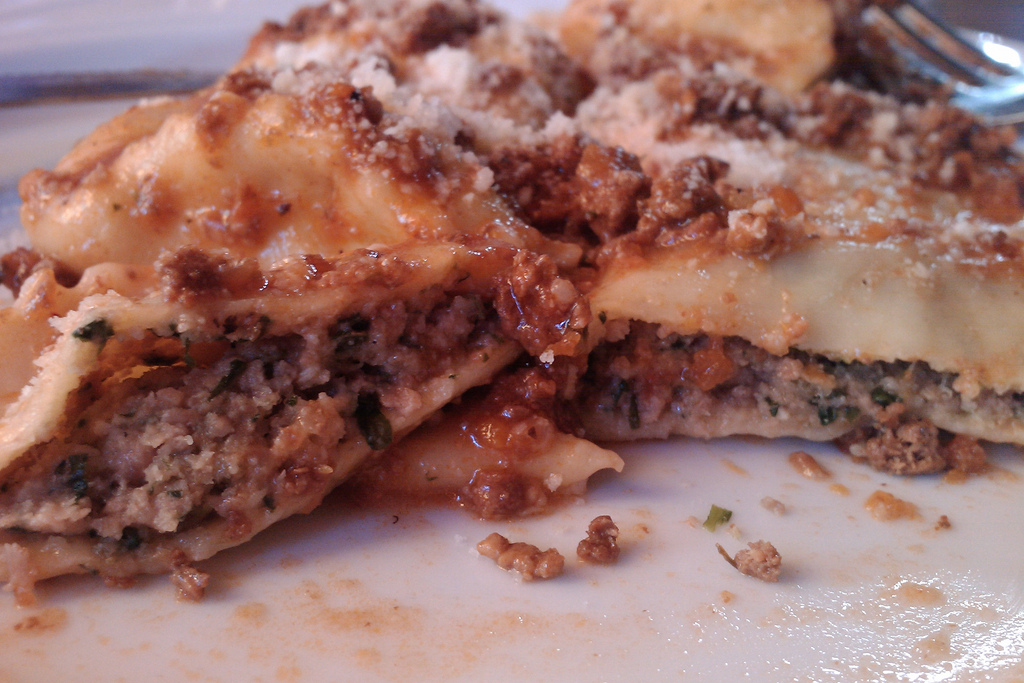 Ingredients for the pasta:
400g of flour;
3 eggs;
A spoon of extra virgin oil;
A spoon of milk;
Salt to taste.
Ingredients for the filling:
150g of grated parmesan cheese;
50g  of grated pecorino cheese;
300g of minced beef;
200g of minced pork;
150g of chard, boiled and minced;
A spoon of extra virgin olive oil;
100g of bread crumbs;
4 eggs;
salt to taste;
pepper to taste;
cinnamon to taste.
Ingredients for the Ragù sauce:
200g of minced pork;
200g of minced beef;
5 cloves of garlic;
1 glass of white wine;
3 minced carrots;
Minced celery;
3 leafs of basil;
½ minced onion;
A pinch of Cinnamon;
Nutmeg to taste;
Extra virgin olive oil;
Salt to taste;
Pepper to taste.
Preparing the filling:
Put the extra virgin olive oil, salt and pepper and all the meat in a pan, when the meat is almost ready, add the chard and mix in with a wooden spoon.
Take off the fire and put the dough in a bowl and add the bread crumbs, the parmesan and pecorino cheese, the eggs, a pinch of cinnamon, pepper and salt.
Mix everything together. If the filling  is too hard add a little bit of milk.
Preparing the Ragu sauce
Put the oil, onion, carrots, celery, all the meat, clove, cinnamon, nutmeg, basil, salt and pepper in a casserole.
Cook over a moderate flame for about two hours, pouring a little red wine from time to tima.
The sauce must result dense and abundant.
Preparing the Tordelli:
It's better to begin making the Tordelli when both the filling and sauce are ready.
Knead  the flour, the eggs, a little salt, the spoon of milk and of extra virgin olive oil. When the dough is homogeneous, roll it out until it's a couple of mm,the thinner the better.
Cut the dough in little circle with a glass, place the filling in the middle of the circle, close the circle in crescent shaped ( a mezza luna) and seal the border with a fork.
Now cook the Tordelli in abundant hot saltwater, when the Tordelli float to the surface, lower the flame and simmer for two minutes. After drain it and dress with the Ragù sauce and abundant grated parmesan cheese.
Traditional specialties like testaroli with pesto and savoury vegetable pie can be tasted alongside newer dishes made with local products like Colonnata lard and black bread, fried dough, roast lamb and homemade tordelli can be found in the restaurants located in Massa Carrara and its province and along the coast in the subregion known as Versilia.
Thank you to Antonella Micali for having revealed one of her secret recipes to us!
You might also be interested in