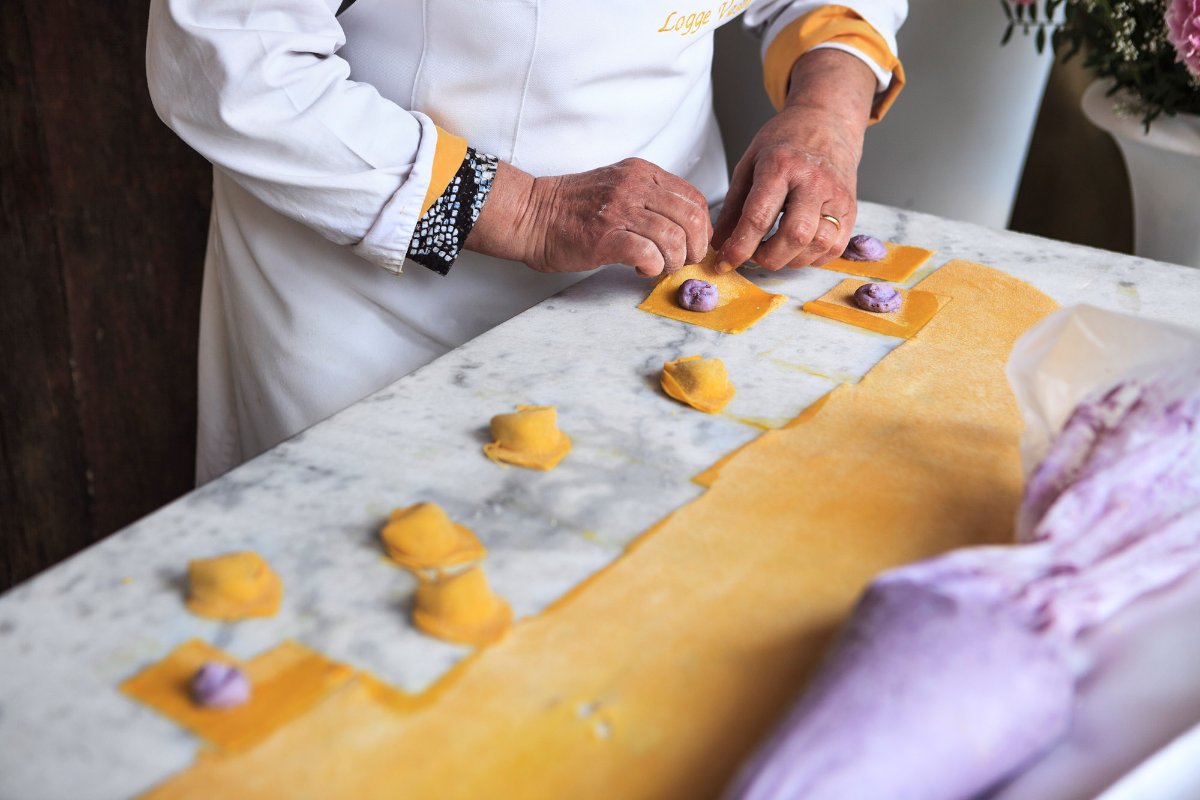 ??????
Summer cocktail: tomato sauce and mozzarella mousse recipe
Tomato + mozzarella + basil is one of the most common combinations for a quick and light Italian summer meal. But what happens if we magically turn freshly picked tomatoes into a fresh red foam and mozzarella into a soft white mousse? The result is an amazing and entertaining salad cocktail that melts in your mouth as you'd never imagined. Ilario Taccioli from
Osteria La Limonaia
, in Pistoia, shows us how to make a very special dish with just a few ingredients: Preparation time: 20 mins Refrig time time: 1 hour Total time: 1 hour and 20 mins Serves: 4 [new_royalslider id="12"] Ingredients:
For the fresh sauce
300 g of Burrata (a type of creamy mozzarella from the Puglia region) or mozzarella cheese
100 ml whipped cream
 100 ml of milk
 salt
ground pepper
For the burrata mousse
6 tomatoes
6 leaves of basil
Oil
 salt
ground pepper
About Ilario Taccioli
Chef Ilario Taccioli is the fourth generation chef at Osteria la Limonaia, in Pistoia and currently a professor at the Professional Culinary Arts & Hotel Management School F. Martini in Montecatini Terme.
You might also be interested in