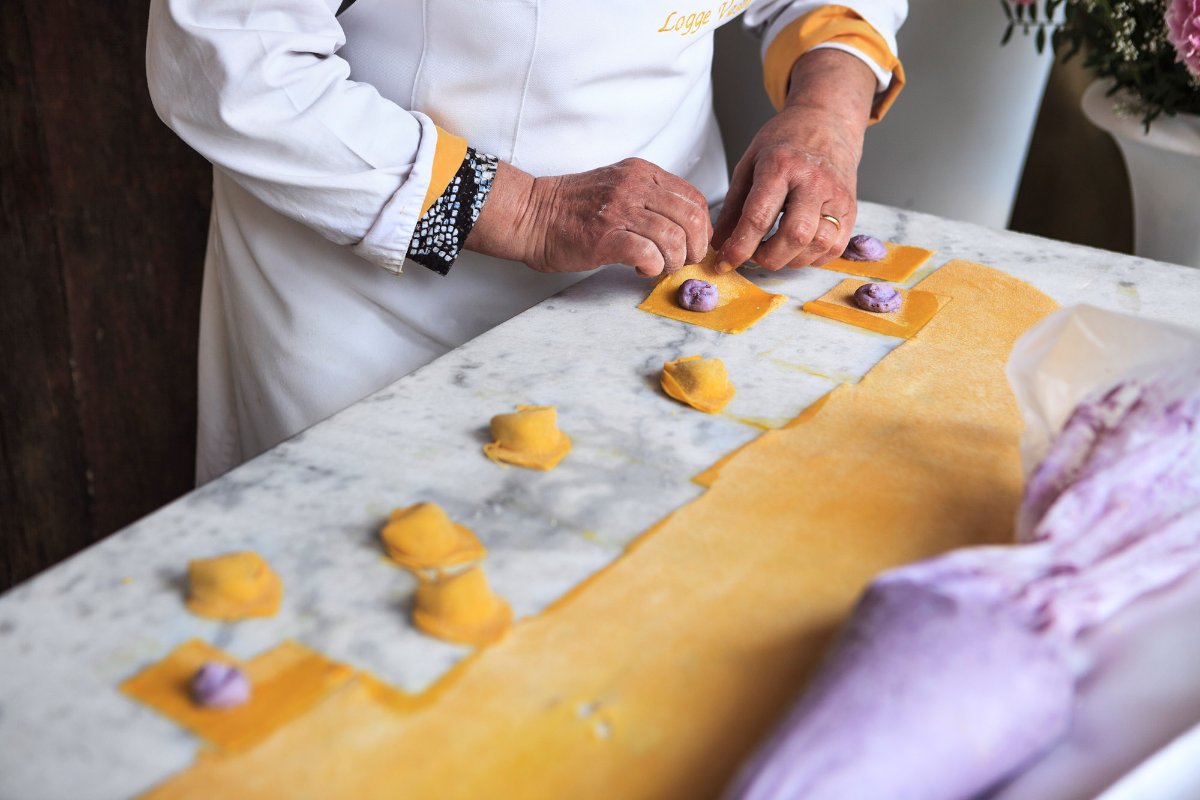 ??????
Stuffed celery alla pratese
You can find
celery
in almost every Tuscan garden, especially ones in Prato. Celery is a vegetable that grows year-round and is known for its nutritional value and medicinal properties.It is mineral-rich in potassium, calcium, phosphorus, magnesium and selenium and is highin vitamins A and C. When consumed raw, it has a powerful diuretic effect. Celery can be consumed in a variety of ways: when boiled it adds flavor to broths andsoups, or it can be lightly sauted with the traditional chopped carrot and onion to create an Italian-style sofritto and it can even be eaten raw. The "heart" of the celery makes a lovely addition to a salad or dipped in vinaigrette, whilethe celery ribs, the leafy exterior of the celery itself, can be used in preparation of soups orto create dishes like stuffed celery alla pratese.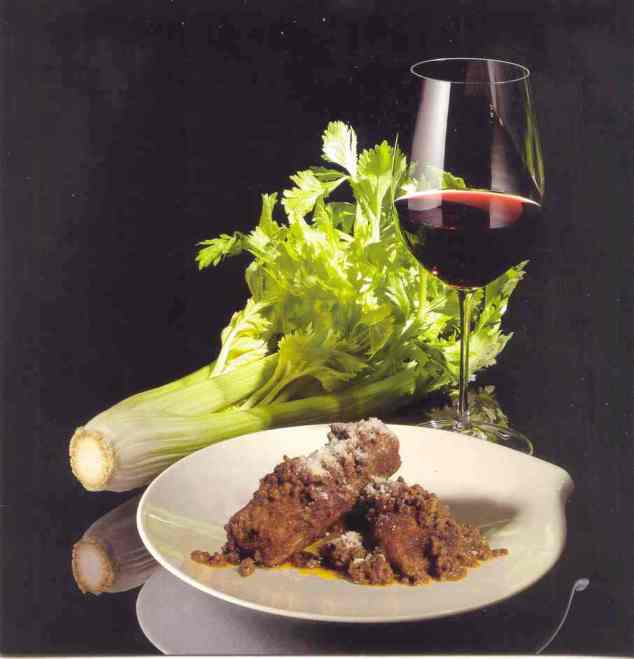 Ingredients for this recipe:
(Serves 8 ) • 4 bundles of celery • 300 gr of ground beef • 150 gr of mortadella, finely minced • 1 Tbsp chopped parsley • 2 Tbsp of grated parmesan cheese • salt • pepper • ground nutmeg • half a clove of chopped garlic • 5 eggs, 2 of which will be used for the mixture • 3 Tbsp of flour • olive oil • 300/400 gr of meat sauce
Procedure:
Clean celery under cold running water and remove the extra filaments from the ribs. Cut the ribs into 7cm pieces and blanch in boiling salt water. Drain well and lay flaton a surface to cool and cover with a cloth to rest. When they look as though they have expelled all the extra liquid, fill the celery ribs with meat filling, made up of veal, mortadella, parsley, Parmesan cheese, two eggs, salt, pepper, nutmeg and garlic.
Putting two celery ribs together so they form a sort of cylinder, prep the ribs for frying bybrushing them with the remaining three eggs slightly beaten and coat with flour. Proceed to fry in abundant olive oil and once fried lay the ribs onto paper towels to absorbany excess oil.
In a wide frying pan pour the contents of the meat sauce and bring to a slow simmer. Oncethe sauce has started to boil, gently insert the fried celery ribs.
Cover and let simmer on alow heat.
Place celery leaves on the top for decoration. (optional)
We suggest a red wine from Carmignano which goes excellently with this dish.
You might also be interested in