Main courses
Squids with chards: a recipe from Viareggio
The Versilia area of Tuscany has some special recipes coming from the fishermen tradition. In fact, many recipes are passed down from father to son. One of this is squids with chards: few simple ingredients mixed together for a special result.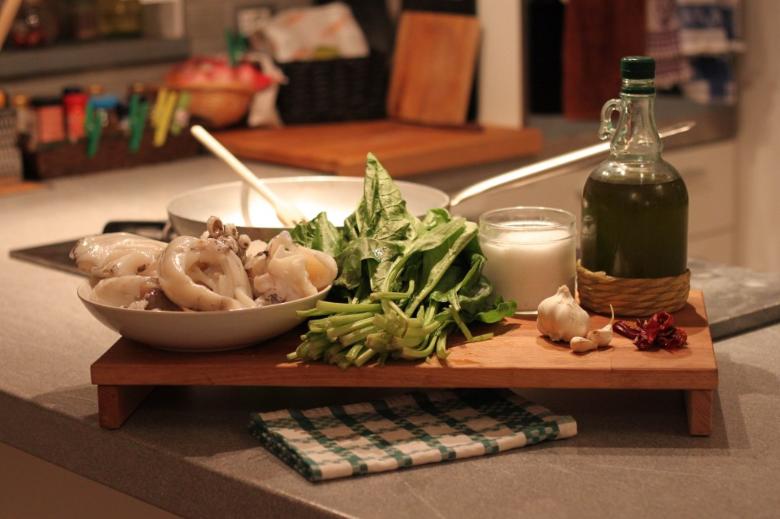 1 kilogram of fresh squids
700 grams of chards
Two cloves of garlic
A glass of white wine
Extra virgin olive oil
Salt
Hot pepper
Take the squid and clean them, removing the entrails, eyes, beak, ink black and small calloused parts.
Heat the extra virgin olive oil in a saucepan with two cloves of garlic and hot pepper and cook them until they have softened.
After a few minutes, as soon as the squid has assumed the typical pinkish white, sprinkle the wine and let it evaporate over high heat.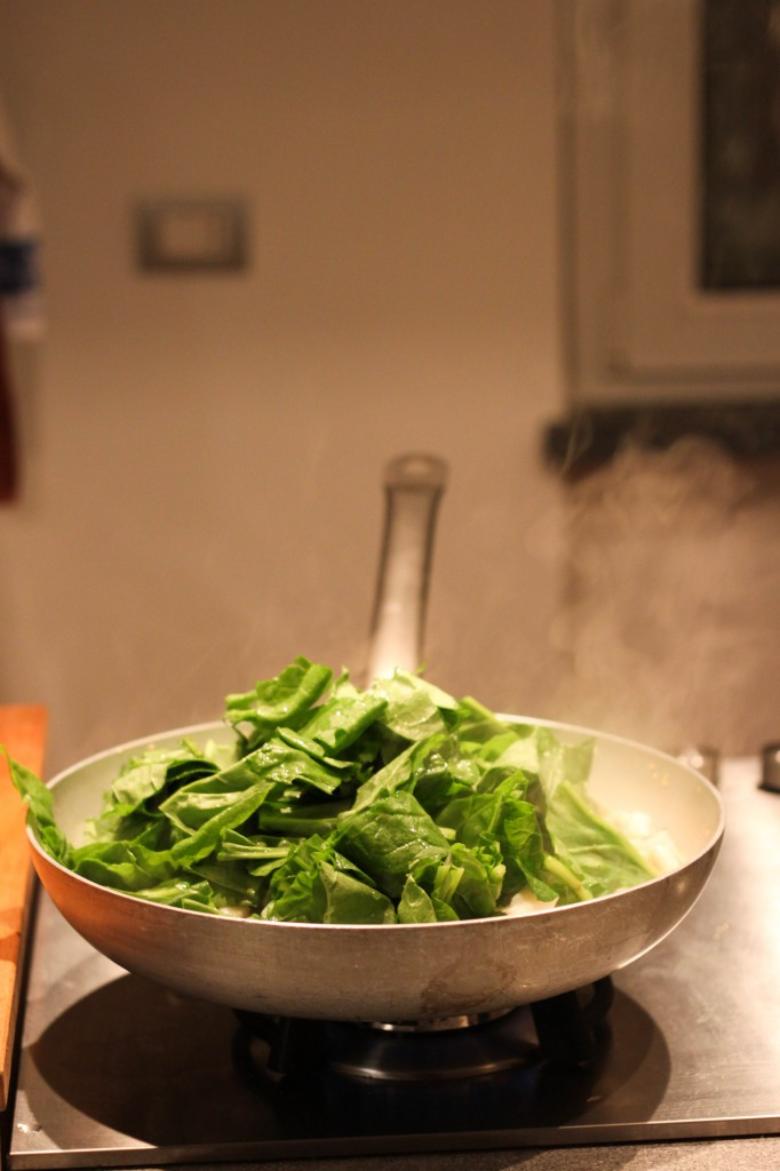 Add the cutted and washed chards and cover the saucepan. Lower the heat and cook for half an hour.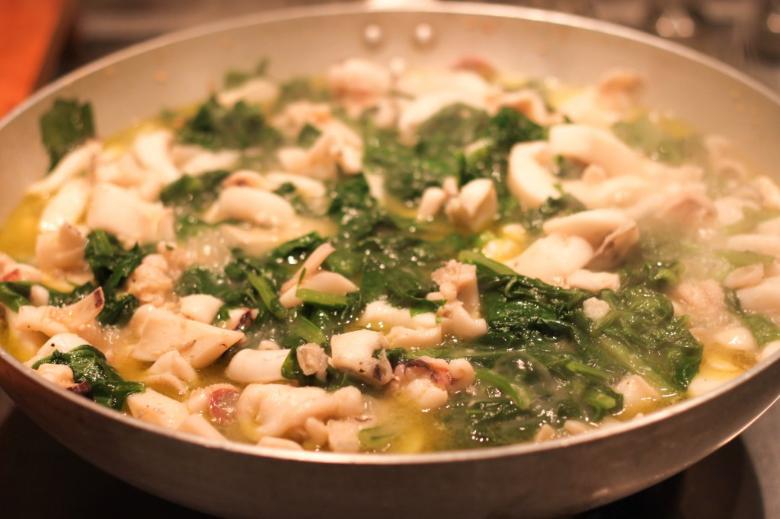 Do not dry too much the "squid with chards": a rich sauce is perfect if you want to serve the dish with some slices of roasted bread.
Enjoy!
A recipe by Serena Puosi
You might also be interested in