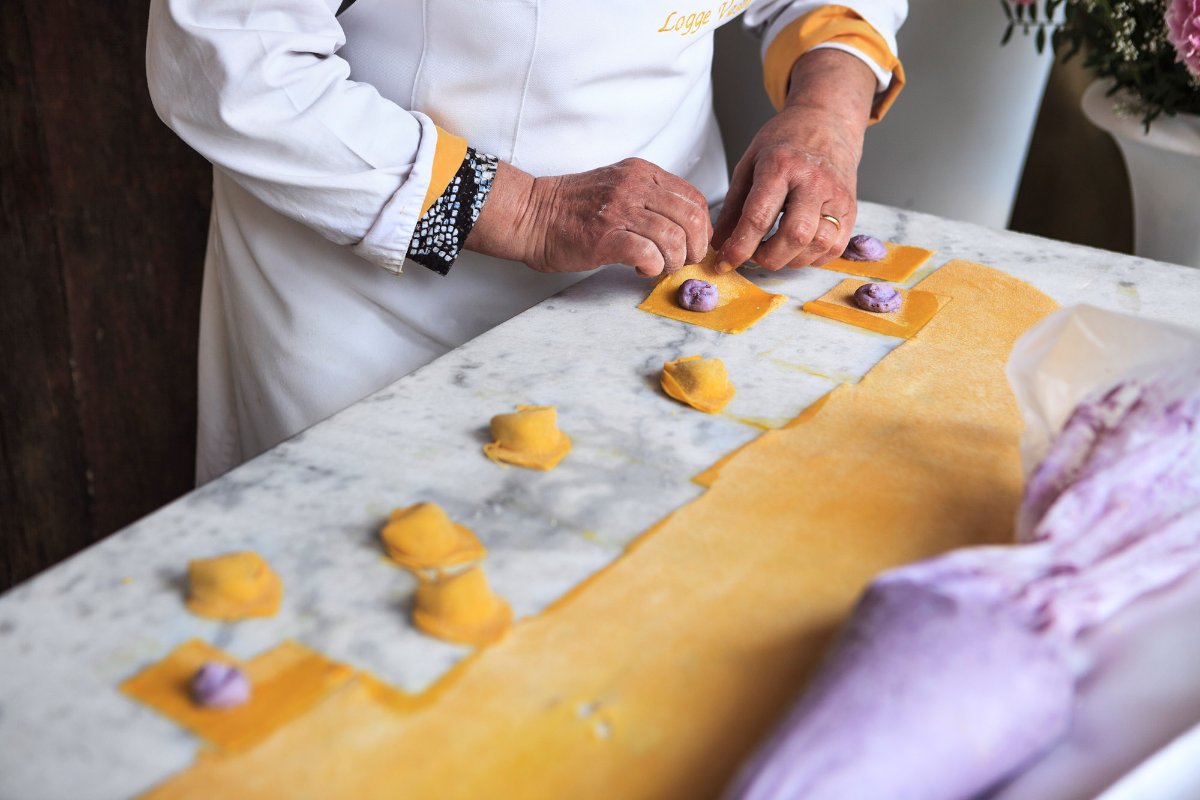 ??????
Seravezza Tortelli
First, prepare a classic ragù meat sauce.

PREPARING THE FILLING
Cook the meat in a little olive oil until it is just starting to brown. Sprinkle with salt to make sure it stays tender and then set aside. When the meat is cool, add the bietola (beet greens) which you have previously boiled and drained, bread crumbs soaked in milk (also well-drained), egg and cheese. Mix all the ingredients together well.

PREPARING THE TORDELLI
Mix some flour, eggs, a little milk and oil on a clean work surface in order to obtain a soft dough. Roll out the pasta dough and the use a circular round cutter (or glass) to cut out round shapes. Place a ball of the filling on each circle and fold over and seal the edges, making sure that no air is trapped inside, as this will make the tordelli burst open during cooking. Use the prongs of a fork to lightly seal the edges of the pasta. Leave the tordelli to dry a little on a floured cloth once they have been prepared, making sure that they aren't touching each other.

FINAL TOUCHES
Boil the tordelli in salted water. They should be taken out of the water with a large slotted spoon as soon as they bob up to the surface of the water. Place them in a warm serving bowl, covered with the ragù meat sauce and parmesan cheese.
You might also be interested in