Desserts
Sablé biscuits, from Innsbruck with love, by Rudolf Rainer
For centuries, Florence's charms have enchanted people around the world and today the city tells us countless stories about foreign tastes that have seduced Florentines. So it's no surprise that one of Florence's best loved pastry shops is managed by an Austrian chef, Rudolf Rainer, who came to the Tuscan capital from Innsbruck 25 years ago. In his café you can find authentic Viennese cakes as well as Tuscan or special dishes that combine Austrian recipes with Italian ingredients. "One of my favorite dishes are canederli with French butter and Italian parmesan" says Rudolf. "But most people come here asking for our Sacher cake"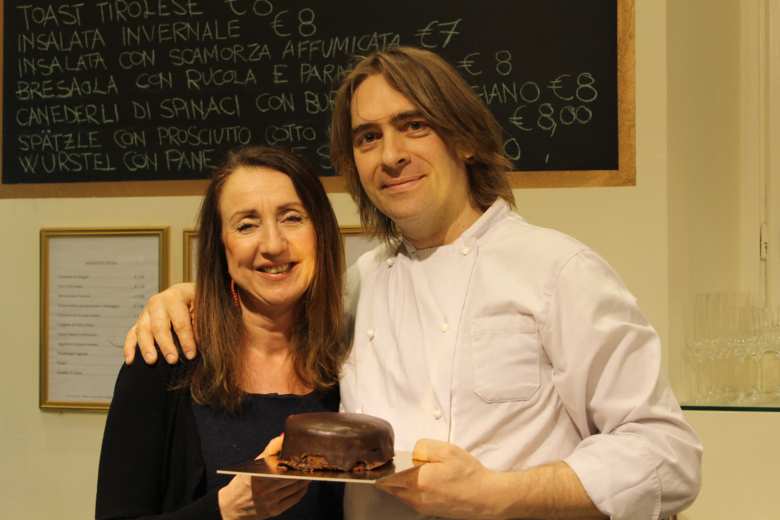 For almost 15 years, he worked at Florence's famous Cibreo restaurant, so he is at one with the flavours of genuine Tuscan food. Rudolf actually grew up in a family of pastry chefs. His parents founded the first Café Rainer in Innsbruck in 1962, and today he manages two cozy shops in Florence with his partner Silvia Rabito. "I met Silvia at Sant'Ambrogio market, in Florence. We used to talk about recipes and one day I asked her to invite me for dinner. After two years we were talking and dreaming about our own restaurant in the centre of Florence."
What do you miss most about Austria, Rudolf? Nothing, I brought my entire town here.
In less than three years, yours has become one of the most imaginative cafés in town? How did you do? I think that ingredients are very important. I used to cook with many of the ingredients that my mother used to cook with. Butter, for example, is a fine product from France. But here, in Tuscany, I can also find very good products like flour, olive oil, fruit and vegetables. So we make lunch, brunch and snacks every day. We prepare everything here: bread, schiacciata flat bread, cakes and we don't use any kind of artificial flavors. I think that people look always for this kind of quality.
We have asked Rudolf to share some recipes (easy ones) with us and he has been very happy to prepare some sablé biscuits. "Flour, butter, lemon peel, these biscuits have the taste of my childhood. When I was a child I used to pinch the raw dough from the bowl. Actually, I still do it!"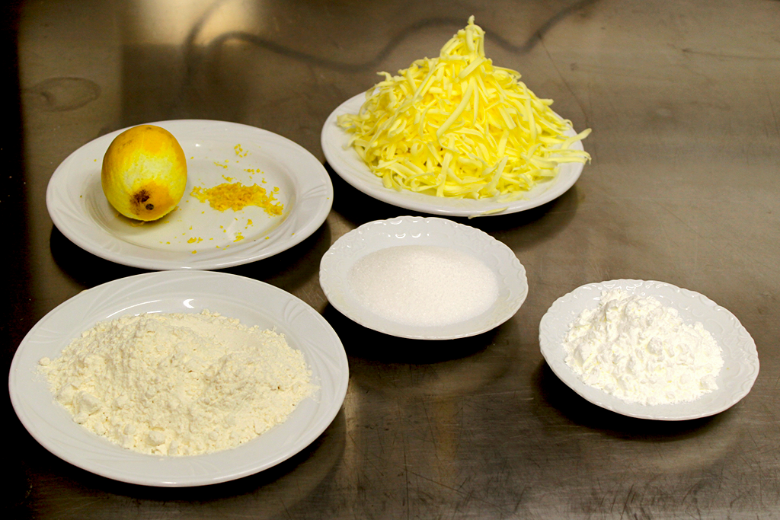 125 g of flour
125 g of butter (high-quality butter)
50 g of cornstarch
50 g of sugar
Salt
Peel of half a lemon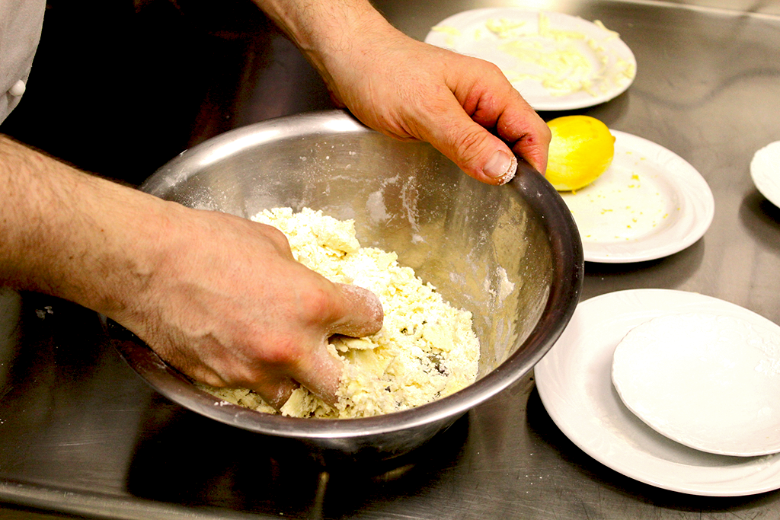 Use your hands to knead the butter with the sugar. Add the salt and the lemon peel
Mix the flour with the cornstarch. Use your hands to combine the sugar and butter mixture with the flour and cornstarch mixture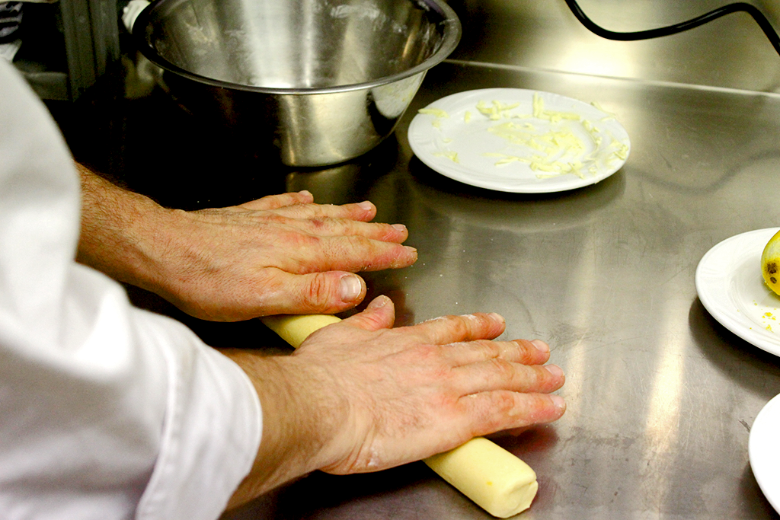 Create a roll measuring 4 cm in diameter. Leave the roll to rest in the fridge for half an hour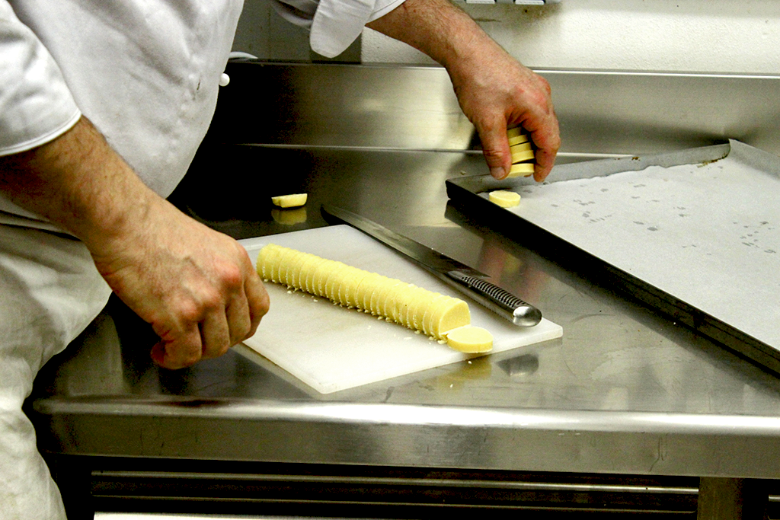 Cut the roll into 1 cm slices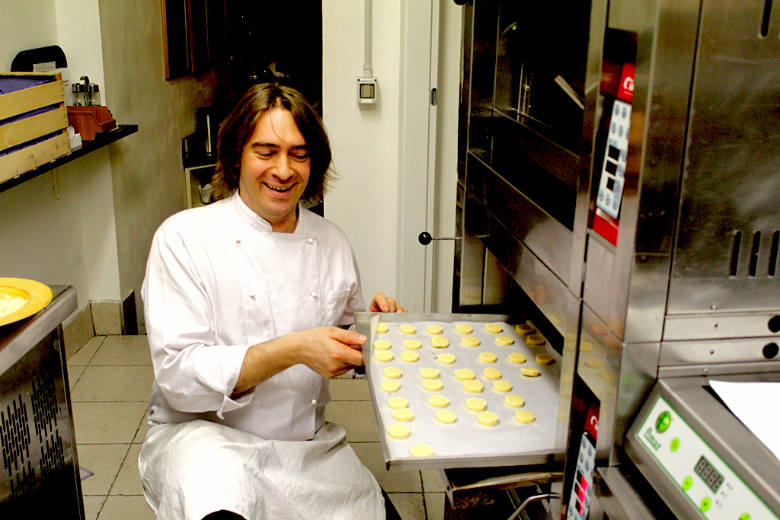 Put the slices on a baking sheet covered with baking paper and bake at 200 ° C for 7 minutes
You might also be interested in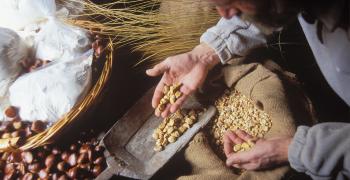 Learn more
Food and Wine
Olive oil, wine, truffle and other culinary delights make up the excellence of Tuscan gastronomy.
continue...