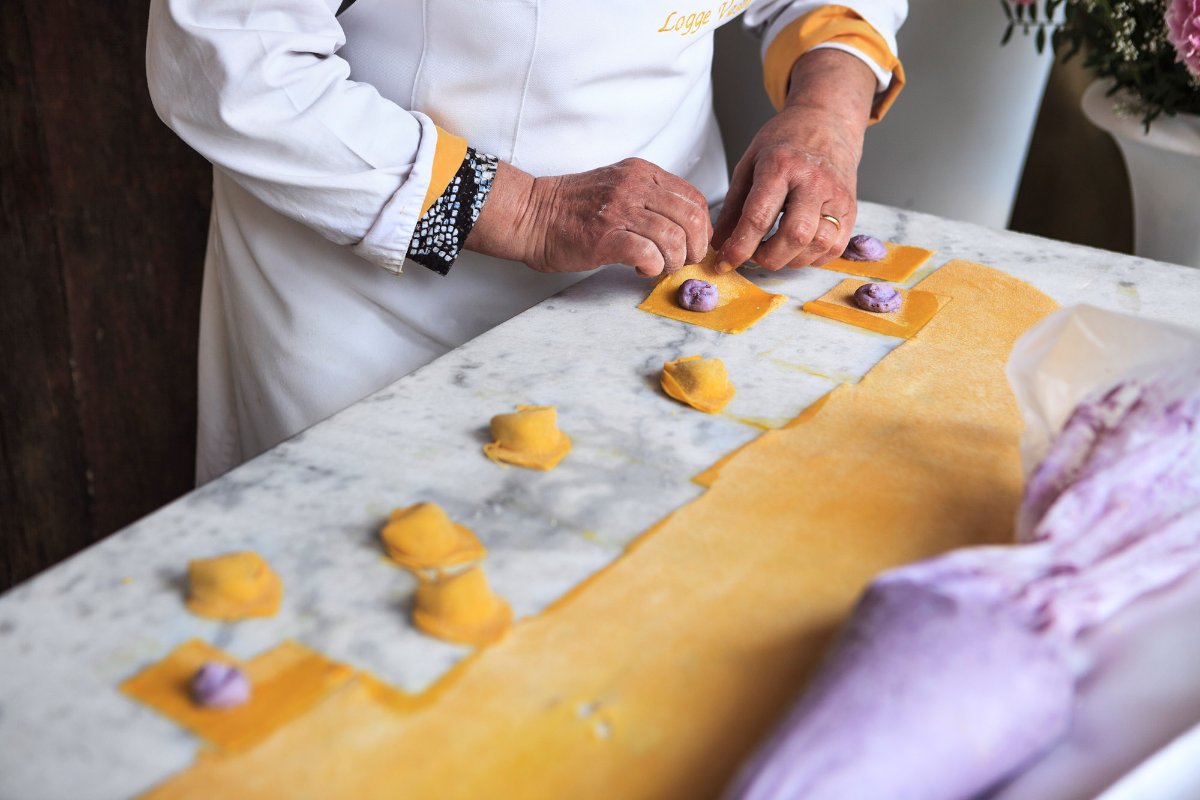 ??????
Recipe for aubergines pickled in oil
Traditional Tuscan cuisine is full of secrets and recipes that have been passed on from generation to generation. Among the most famous homemade dishes I remember the vegetables pickled in oil: But how do you prepare them? 
Elsa has opened up the doors of her gastronomic workshop. She has spent her life working in a shop, getting up at 4am to offer only the best products. Now she's retired she enjoys helping out at the restaurant run by her three daughters, preparing and cooking traditional Tuscan dishes. She gives us the lowdown on how to prepare amazingly tasty aubergines in oil:
Ingredients
- Vinegar - Water - Coarse salt - Aubergines - Seed oil
Preparation
Photo credits aubergines jar: http://bit.ly/16f4GHR
[new_royalslider id="13"]
Elsa's tips
Always use seasonal vegetables: aubergines in summertime only, but you can repeat the recipe with all types of vegetable (green beans, carrots, cauliflower, celery, etc.).
To store the vegetables in the jars, seed oil is best as olive oil tends to break down aubergines.
To preserve the vegetables for a long time, cook the aubergines in vinegar and white wine instead of water.
To make the aubergine even tastier, you can add some chopped garlic and parsley (ideal for short-term storage).
Original article by Marta Mancini – 
"Diari di Viaggio" 
blog, part of the Social Media Network of Tuscany
You might also be interested in