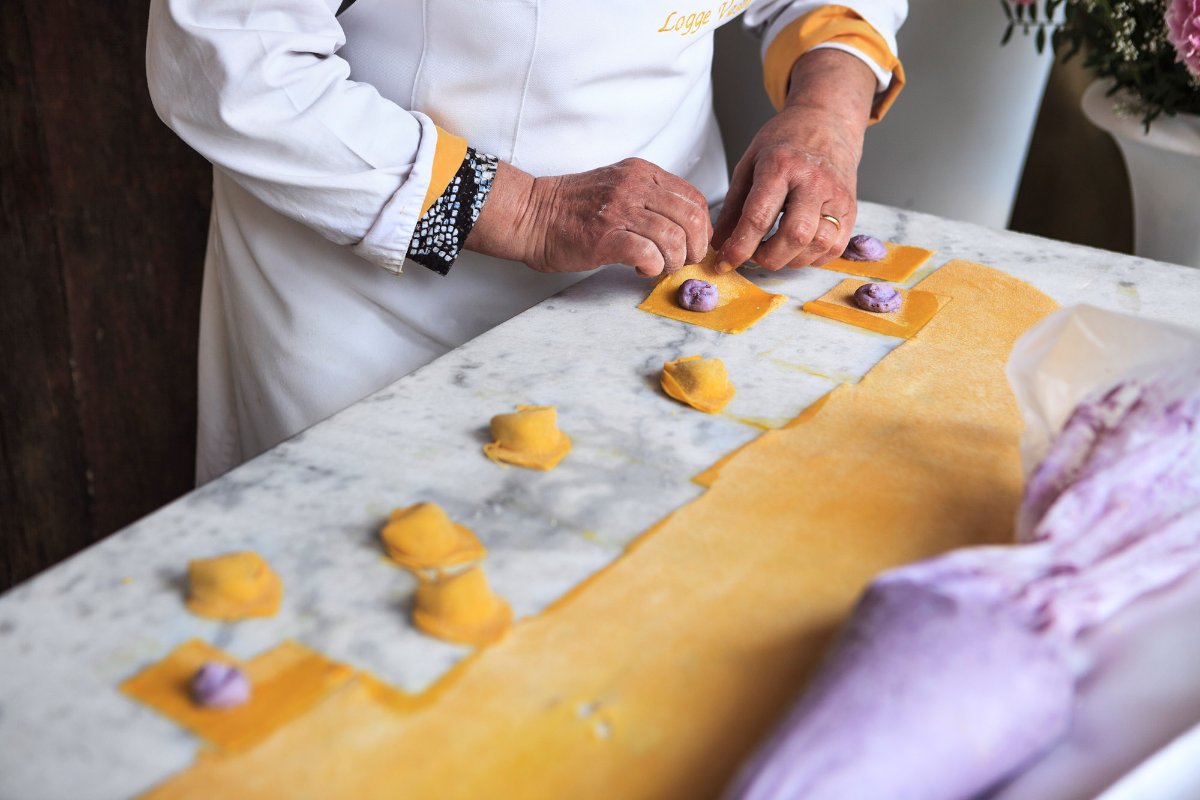 ??????
Potato Tortelli Recipe
[new_royalslider id="8"]
Potato tortelli are incredibly soft and have a sweet taste characterised by the garlic and parsley. Families make them in special occasions with strong meat sauces or plain with butter and sage.
Ingredients
Serves 6
For the filling
2 kg of white potatoes
1 bunch of parsley
4 - 5 cloves of garlic
½ glass of tomato paste
2 handfuls of grated parmesan cheese
extra-virgin olive oil
salt and pepper
Preaparation
For the pasta dough double the quantities of this basic italian pasta dough recipe and add a couple of tablespoons of olive oil that will help the tortelli slide away from each other while boiling.
Peel and boil the potatoes. In the meantime chop the parsley and garlic and sauté together with the tomato purée, parmigiano, salt and pepper. Drain and mash the potatoes and fold into the sauté mix and allow to cool well.
Roll out the pasta into long, very thin strips and lay a teaspoon of filling every 4-5cms for half of the strip leaving enough margin at both sides. Fold over the empty half of the strip to cover the fillings and seal the pasta between fillings and at the sides.
Carefully cut the pasta with a cutting wheel or a sharp knife.
Photo credits:
Unione Montana dei Comuni del Mugello