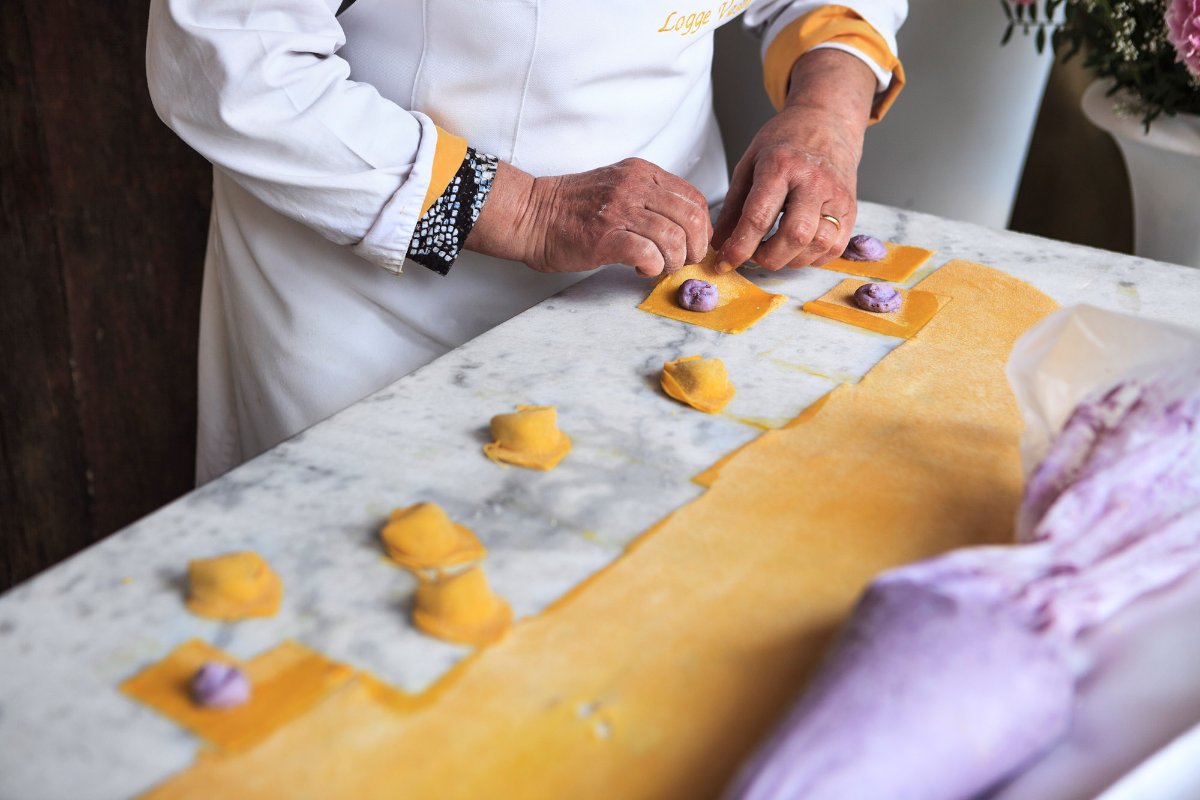 ??????
Pheasant terrine with shallots and endives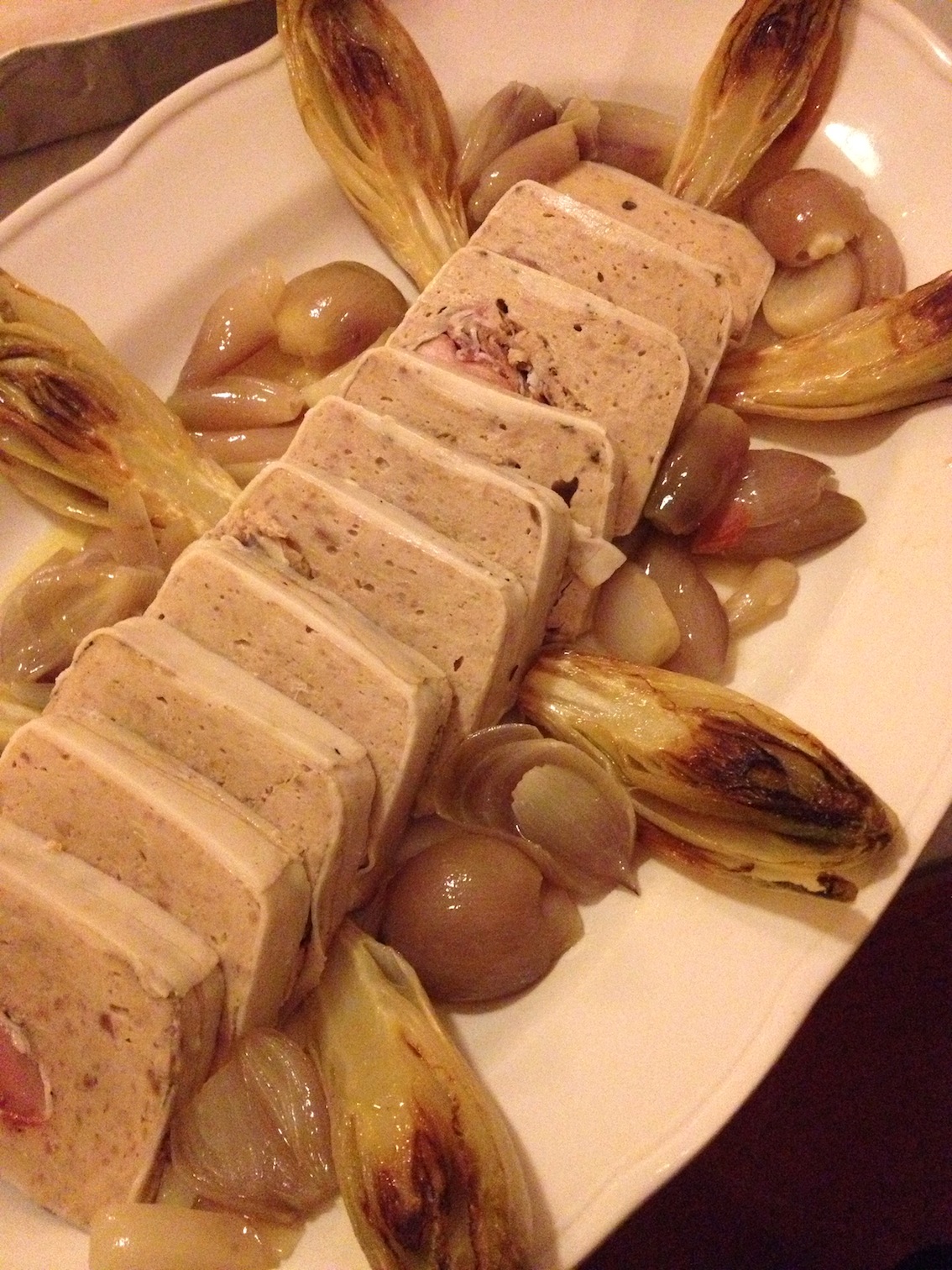 Pheasant terrine with shallots and endives by Arturo Dori, a Tuscan personal chef. Serves:
8 people
INGREDIENTS
- 2 pheasants of about 900 gr. each - 2 egg whites - 250 ml of fresh cream - 1 glass of Vin Santo - 2 glasses of white wine - 1 tablespoon of juniper berries - 1 tablespoon of black pepper - 4 bay leaves - 1 sprig of sage - 1 sprig of thyme - "Lardo" (slices) to line the mold - Bacon slices to wrap the breasts - 500 gr. shallots - 8 endives - Salt and pepper to taste - 2 tablespoons of sugar - 1/2 cup extra virgin olive oil
PREPARATION
Debone the pheasants, then remove the skin and excess fat.
Marinate with bay leaves, juniper, pepper, beans, white wine and Vin Santo and leave to stand for at least three hours in the fridge making sure to stir occasionally.
Drain the pheasant and remove the excess herbs and spices.
Create a mixture putting the meat, with the exception of two breasts, in a food processor with the cream and egg whites
Line the mold with slices of 'lardo' and wrap the breasts with the slices of bacon.
Arrange half of the mixture into the mold, and then place the two breasts as in the photos.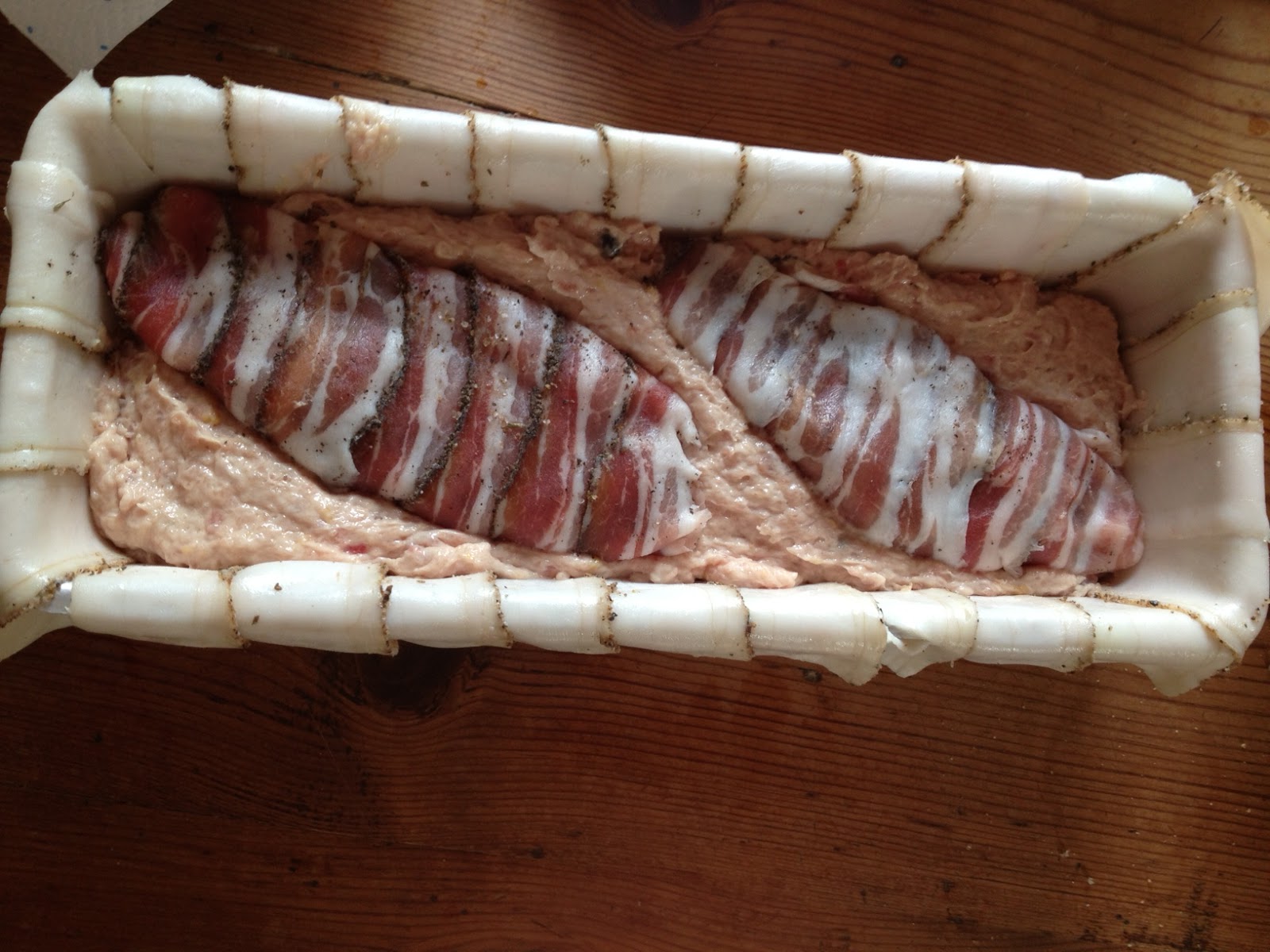 Cover with the remaining mixture and the remaining slices of bacon,
Bake in the oven in a bain marie for about 1 hour at 190 °.
Put a weight on the "terrine" and refrigerate for at least 4 hours (always with the weight on top)
Put the endives and shallots in a saucepan with oil and a little water. Add sugar, salt and brown them on the flame.
Turn out the terrine and cut into slices. Arrange them on a platter with glazed vegetables.
You might also be interested in