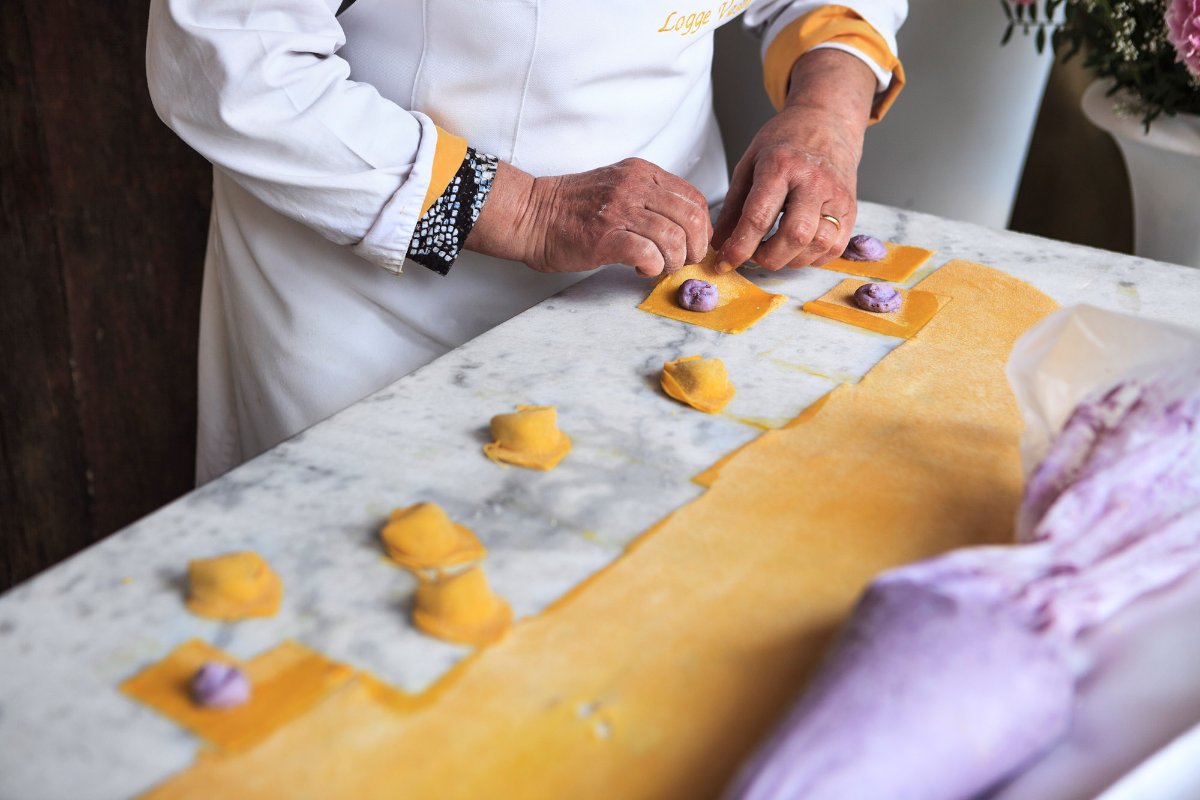 Main courses
Mixed Fried Meats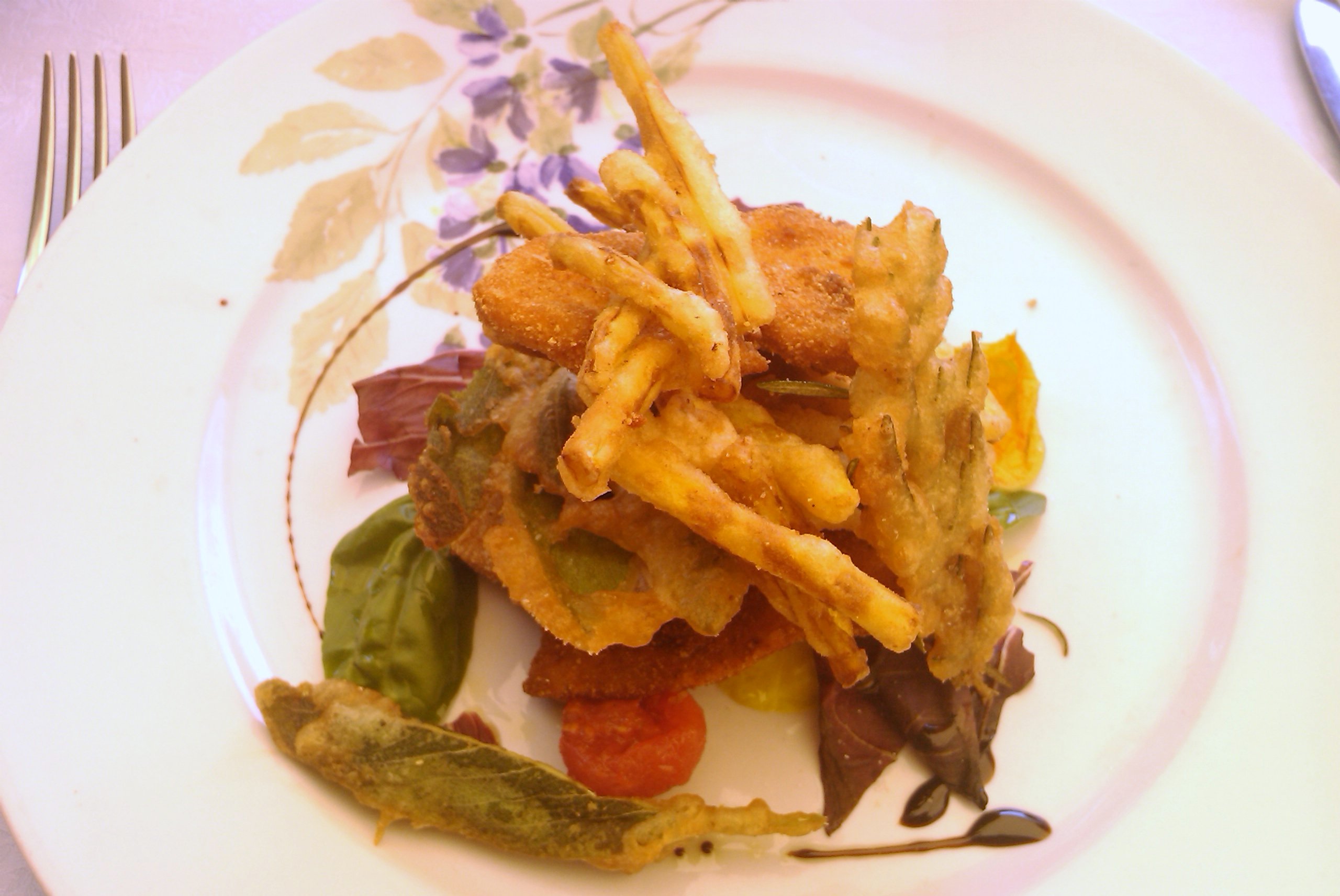 Mixed Fried Meats
(from the farmyard) Fritto Misto dell'aia is the name by which on Italian menus you'll find fried chicken and rabbit.
Ingredients
Serves 4
1/2 chicken (cut into pieces)
1/2 rabbit (cut into pieces)
Olive oil (Extra Virgin Tuscan)
2 Eggs
Flour (to dust pieces)
Salt and Pepper
Preparation
Beat the eggs in a large bowl, add a pinch of salt and pepper. In the mean time pour the olive oil into the pan, it should be quite a bit (depending on how large pan is) because every piece of meat must get soaked on all sides. When the oil is hot, dust every piece of meat in the egg and then into the flour and place into the oil. Both the rabbit and chicken chunks should have the same size and thus cooking time. Once the meat turns golden, after approximately 15 minutes your fried mix of meats will be ready. Add some salt and serve! ....."even a shoe when fried becomes good"
Pellegrino Artusi
, with this milestone encloses a theory that is still imprinted in our thoughts. This is one of those quotes that are still common nowadays. In today's recipe these white fried meats are delicious and not because they're fried but because they should come from the
aia
, literally the farmyard, again like in many other cases the poverty of tuscan cuisine comes forward,  peasants had chickens and rabbits and with a simple batter but with excellent tasting meats obtained great results.
You might also be interested in