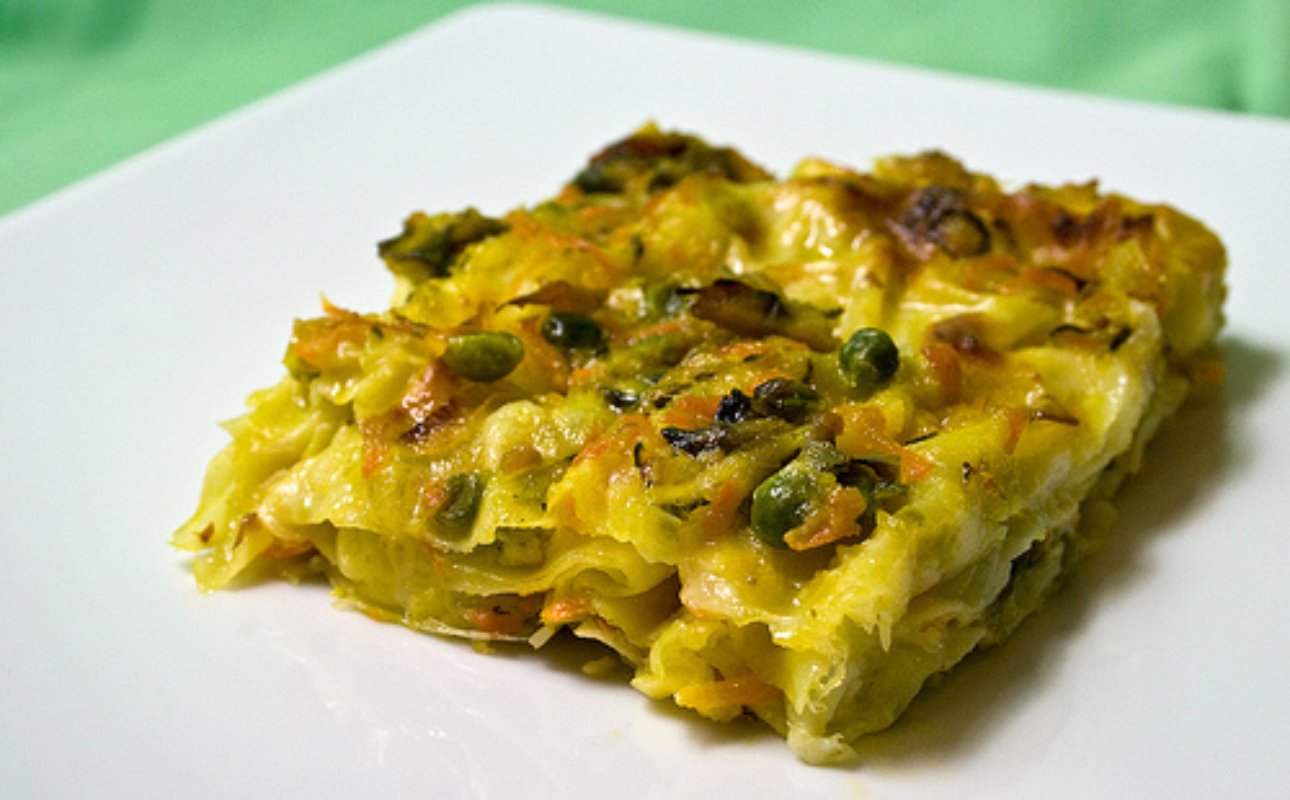 ??????
Lasagne con le fave
Cipollotti, fave e spezie saranno le protagoniste di un piatto tutto da gustare tipico di Carrara.


Dosi per 4 persone:
400 gr. di lasagne fresche all'uovo,500 gr. di fave,2 cipollotti,80 gr. di lardo,un cucchiaio di prezzemolo tritato,300 gr. di passata di pomodoro, peperoncino,5 cucchiai di olio extra vergine di oliva,50 gr. di parmigiano grattugiato,sale q.b..
Sgusciare le fave, tritare finemente i cipollotti e farli appassire in casseruola con olio extravergine di oliva. Unire il lardo a dadini e lasciarlo rosolare per qualche minuto, poi aggiungere le fave e farle rosolare per 5 minuti a fuoco lento. Aggiungere il passato di pomodoro e un pizzico di peperoncino; aggiungere il sale e fare cuocere per 20 minuti. Nel frattempo far bollire abbondante acqua per la cottura delle lasagne. Salare, gettare le lasagne e scolare al dente. Rovesciare la pasta in una scodella e condirla con il sugo. Spolverizzare di prezzemolo tritato e condire con il pecorino stagionato grattugiato.
You might also be interested in
Lunigiana
The far edge of Tuscany, the Lunigiana is a historic region between Liguria and Tuscany. Nestled between valleys that open at the foot of two mountain chains, the Tuscan-Emilian Apennines and the Apuan Alps, it's long been a transit territory ...
Scopri Lunigianakeyboard_backspace