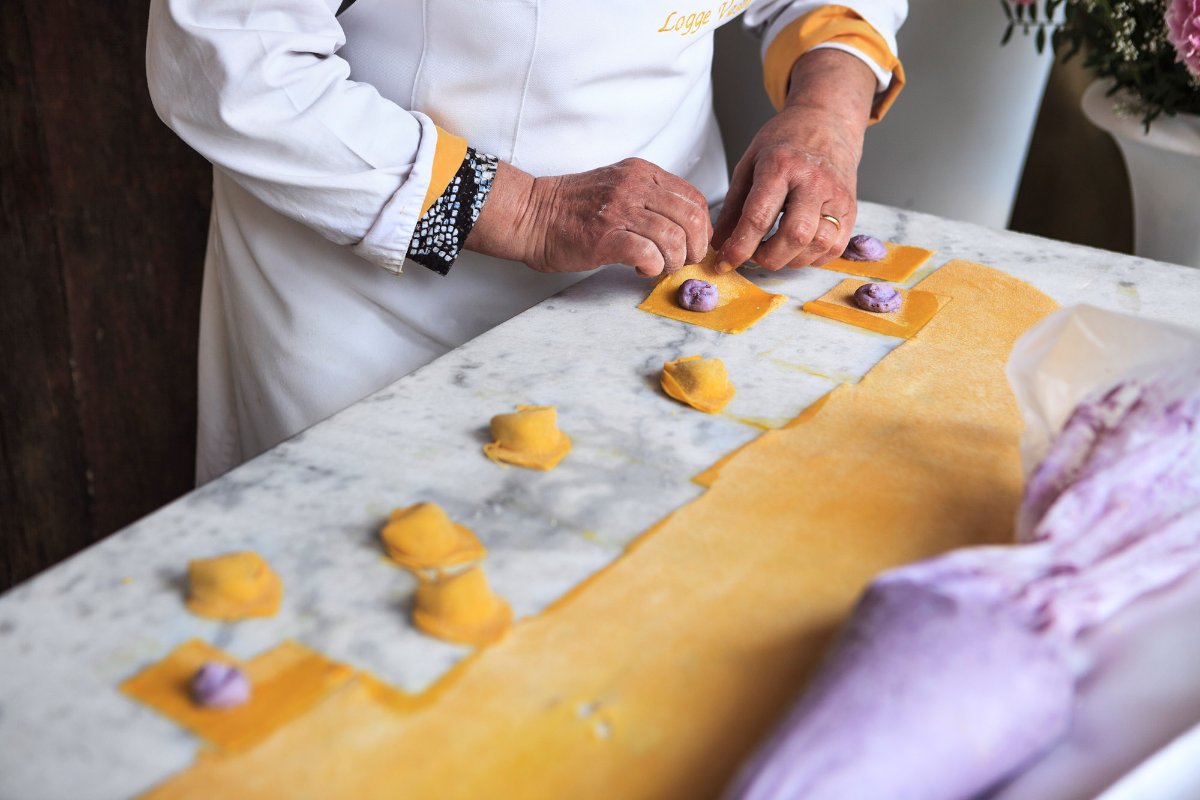 ??????
Juls and the Tuscan pine nut cake: video recipe
Giulia (or Juls) lives in the countryside between Siena and Florence. She is a food blogger and cooking class instructor but above all Giulia is a dreamer. Every week she gives us a new romantic story on her blog: she writes about food, recipes and memories, revealing always something new about her Tuscan life. The Tuscan Pine nut cake is a traditional cake from Siena but it's also part of Juls' childhood. In her blog she talks about afternoons spent with his grandad in San Gimignano picking up pine nuts at the park outside the city walls.
" Now the park is unfortunately different, they cut down my huge shady pine trees, but if I close my eyes I can still hear the gravel crunching under my child feet, and the balsamic smell of the pine resin (...) I ate one pine nut after the other with my hands blackened by the fairy pine nut shell dust, leaving just a tiny handful for a possible cake. That's why I waited so long to make my first pine nut cake! This is a recipe with a long story,my favorite kind of recipes".
[Video by Lara Musa Tuscany Social Media Team]
Useful links: The Tuscan pine nut cake – a recipe with a story post (Juls' kitchen blog) Tuscan Pine nut cake, step by step photo recipe (Tuscanycious blog)
You might also be interested in