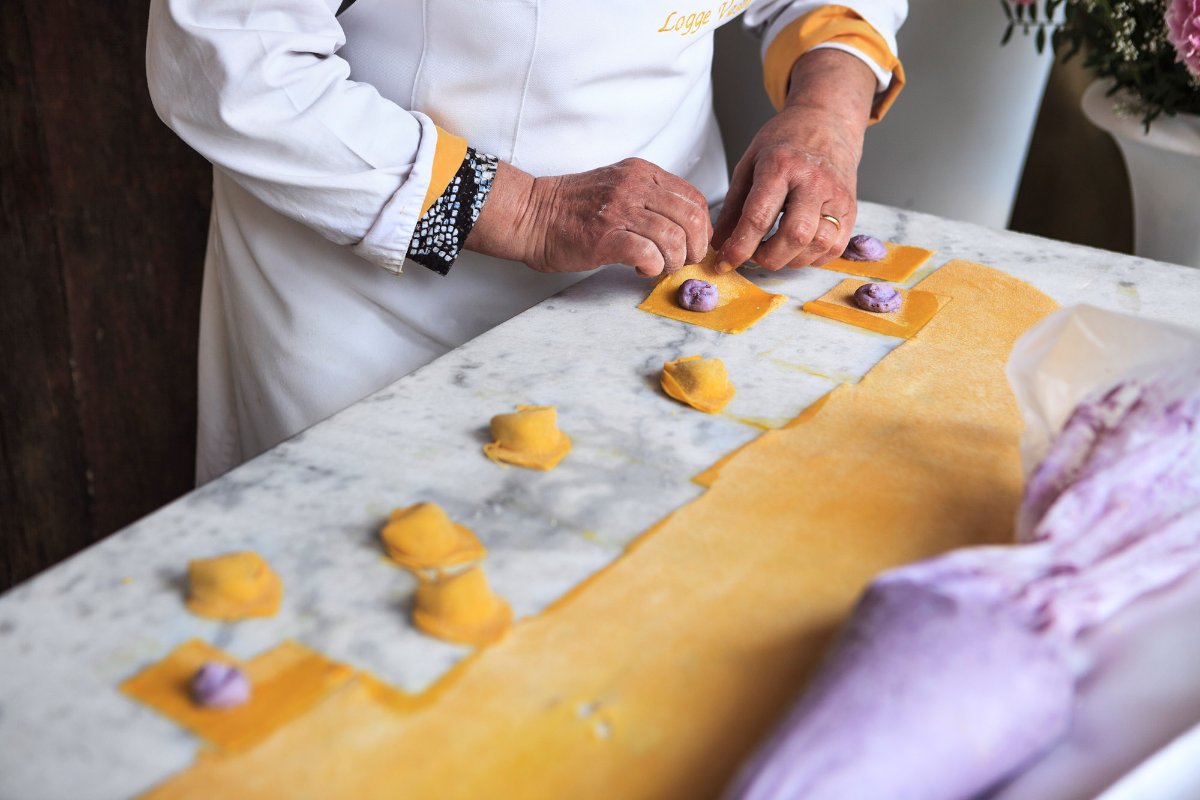 ??????
It's cuddle time : "Coccoli, prosciutto and stracchino" starter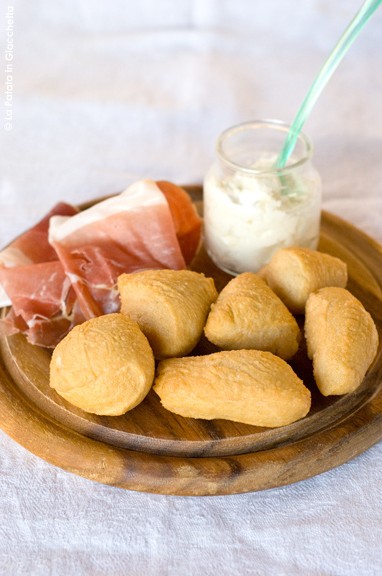 Coccoli
, as this food is called in italian, is the imperative of the verb "coccolare", which means "to cuddle", and it is also the name of the fried dough that Florentines used to eat as street food during the 50's. After the war, a walk with friends in the center of Florence would include a stop at the
"frigittoria"
to buy some fried polenta, donuts, rice fritters or
coccoli
. Today you can have
coccoli
in many restaurants (sometimes at bakery shop). They may have different names and shapes but all are served with
Tuscan ham
and
fresh spreadable cheese
called
"Stracchino"
. You can also try to make them at home as a very tasty
Tuscan antipasto
! Here is the recipe:
Ingredients
(for 25
coccoli
)
250 grams of flour sifted
175 ml of water
12 g of yeast
salt
extra virgin olive oil
seeds oil for fry
Preparation
Place the flour in a bowl and add one pinch of salt. Dissolve the yeast in 75 ml of warm water, add it to the flour and knead with your fingertips. Gradually add the rest of the water and one tablespoon of olive oil. Continue to knead until the dough is soft but not sticky. Put in a bowl, and cover with a damp cloth until the dough has doubled in volume. Heat the oil for frying. Flour your fingers and roll the dough into balls that are more or less the size of a walnut. Place in the hot oil and fry, turning them from time to time. Add salt to the surface and serve very hot with Tuscan ham and stracchino cheese. Picture by Patata in Giacca on Flickr (
PatataInGiacca
)
You might also be interested in