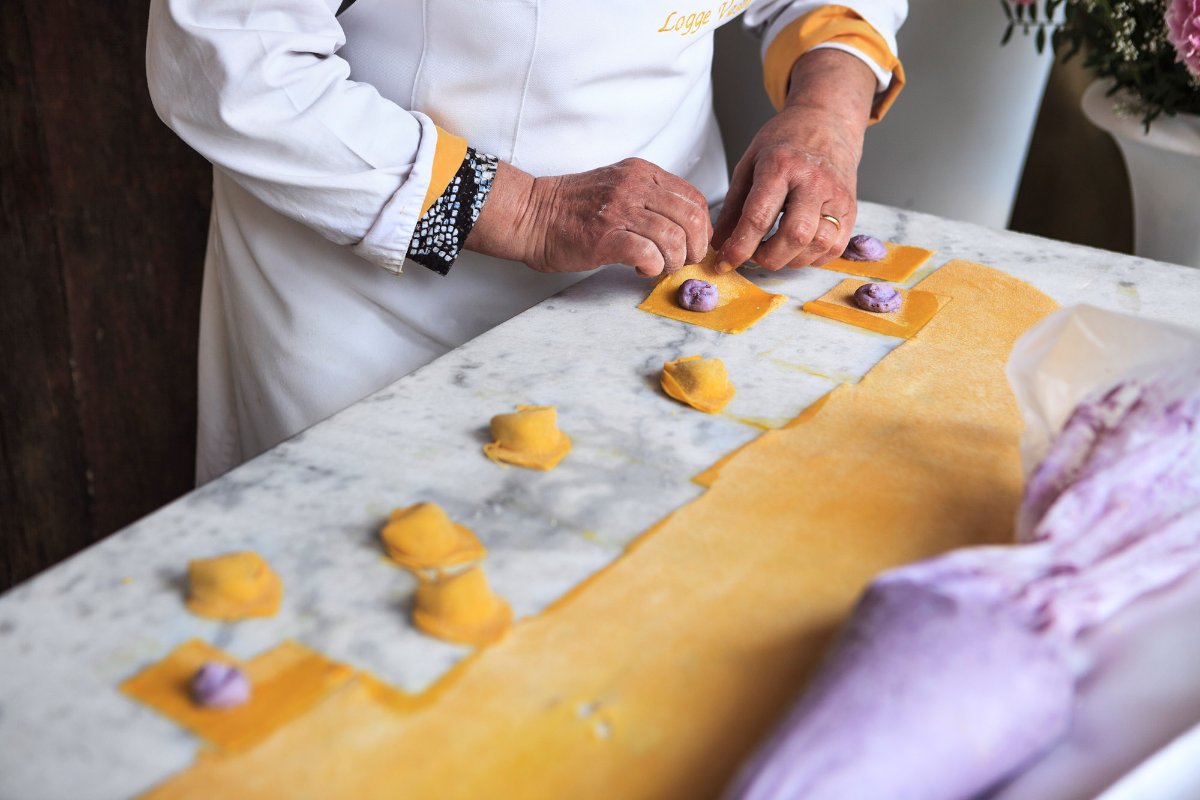 ??????
Il cacciucco di Viareggio
This dish is traditionally eaten with friends

Cacciucco fish soup is traditionally made from a variety of fish and seafood, all chopped into small pieces. Its name comes from the Turkish word 'kukut' which means 'small thing, cut up'. In fact, this soup is usually made using small fish. It was originally a dish made by fishermen at sea who would cook and eat the least expensive fish, rather than the more sought after species which they could get a good price for once on land.
Cacciucco from Viareggio today reflects that tradition of using the 'poor man's fish' and less expensive and less well known fish are used in the local recipe. Of course, the recipe also uses fish that is caught locally which means that this dish is not only flavoursome but also relatively cheap.

Recipe:
Gut, fillet and clean the fish. Chop it into pieces and boil with some tomato, garlic, salt and chilli added to the water. Toast some unsalted Tuscan bread and rub it with garlic. Cook the fish for no more than 30-35 minutes and then serve in bowl spooned over the garlic bread. Cacciucco should be brought to the table in an earthenware pot and should be enjoyed with friends and family, just as it was years ago when it was eaten by families of local fisherman. The steaming soup dish would be brought to the table and each person would fish out they own serving. It usually constitutes a main course. It is best enjoyed with a good red wine, preferably one with a low tannin content, so that it doesn't over power the flavour of the soup.



You might also be interested in
Versilia
Golden beaches, little towns and nature parks worth discovering, a mild climate and nightlife brimming with performances and entertainment: this is Versilia. ...
Scopri Versiliakeyboard_backspace