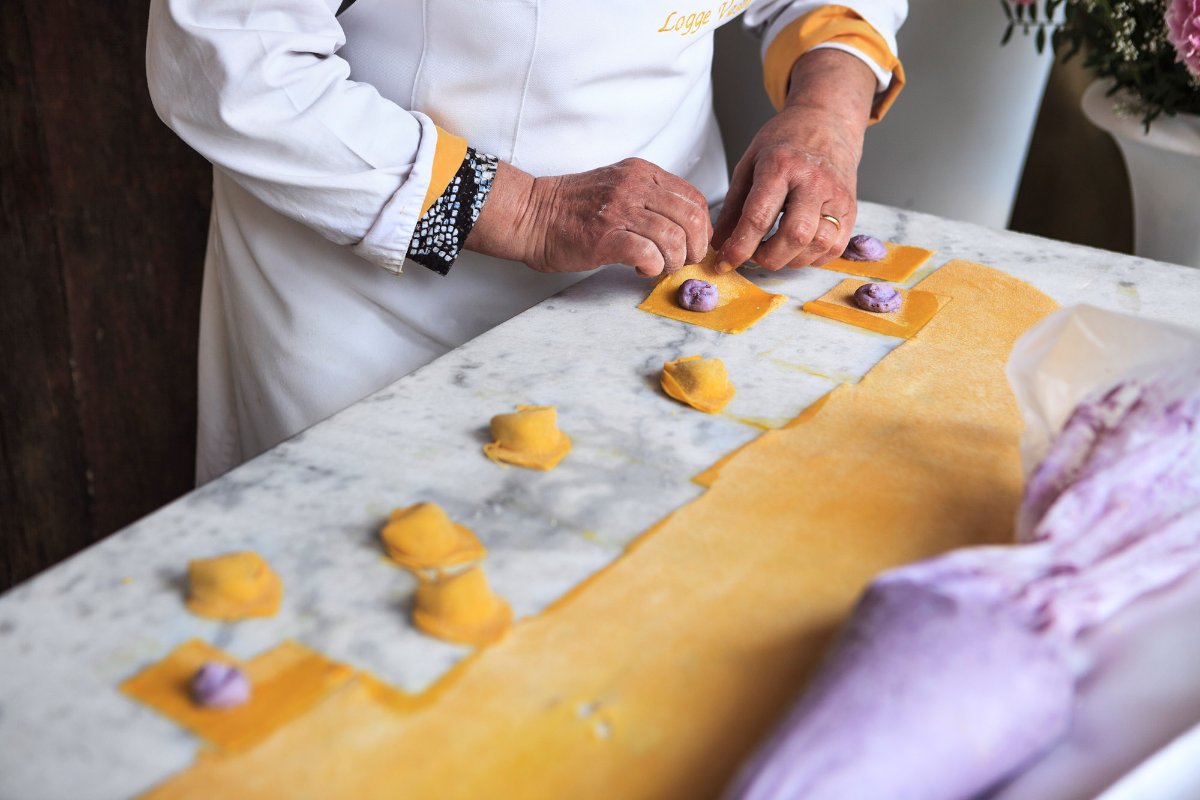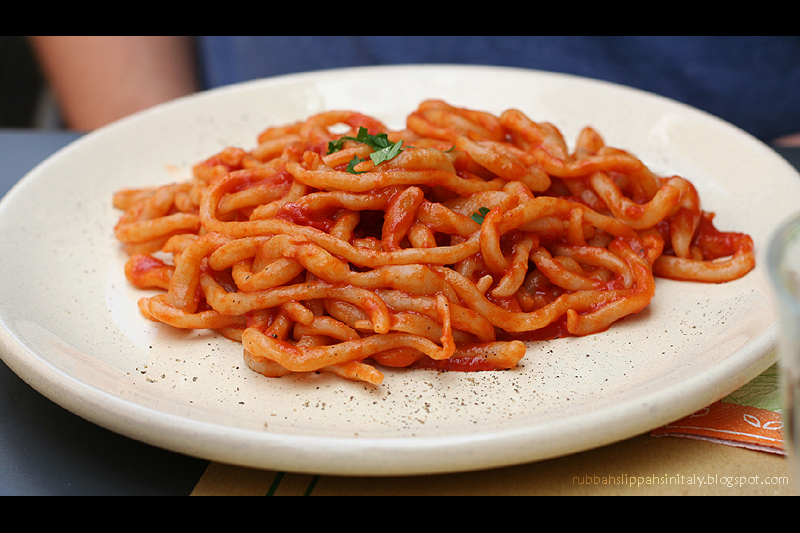 One of Tuscany's most common and famous pastas is Pici, not to be called picci.  It's similar to spaghetti although the pieces are stretched by hand and can even reach 3 meters in length. You will find recipes which include eggs although traditionally this dish was poor and made simply with flour and water. This kind of pasta is usually served with wild hare sauce or with a simple tomato and garlic sauce (called 'pici all'aglione').
DIY Pasta
Ingredients
Serve 6
600 g flour
1 tablespoon olive oil
300 ml water
Preparation
Put the flour into a wide bowl or better onto a wooden surface.  Add 1/2 teaspoon of salt and the olive oil. Begin adding water and mixing with your hands.  Knead until you get the right consistency by adding water.  Once you obtain a smooth and compact dough, cover it with a clean and damp cloth and let it rest for 30 minutes at room temperature. Break off pieces of dough and begin rolling out large rope like shapes.  The ropes should result into roughly 1 cm. They should result in long thick spaghetti. They might not look very inviting and precise but they are excellent.
You might also be interested in