First courses
How to make a perfect minestrone for your very Tuscan Ribollita
Ribollita soup is one of the most famous dishes in Tuscany. It's known as a winter dish, but actually you can have it all year round because it's made with seasonal vegetables and day-old bread. It belongs to the peasant tradition and it is said it's considered a poor dish because it's made with vegetables from the garden, wild herbs, and stale bread.
To know more about the authentic Tuscan ribollita recipe we travelled to Artimino, on the Montalbano hills near Florence, and met Carlo Cioni, the owner of the historic restaurant Da Delfina.
From Minestrone to Ribollita
"Everything starts with the minestrone: a stock-based soup with chunks of vegetables and beans", said Carlo. "The farmer's wife would spend hours preping a hearty vegetable soup with onions, carrots, celery, potatoes, zucchini, wild herbs from the countryside, lots of cabbage, and cannellini beans.
The day after, she used to serve the same soup but enriched with a few slices of toasted bread. If something remained, it could be served cold (during summer) - with an extra bit of raw onion on top - or warmed up by either reboiling (ribollendo) or sautéing the bread soup with a little extra virgin olive oil in a pan. That's why it's called ribollita!"
According to Carlo, it's not possible to establish the quantity for each ingredient because traditional ribollita soup is prepared with only available vegetables (quel che c'è). In winter you add kale, but in summer you can use savoy cabbage. As in the past, Carlo's minestrone for ribollita uses wild herbs and aromatic plants to achieve the right contrast between sweet and bitter flavours. Find out here Carlo's ingredients and method for ribollita. Just to give you an example, I have written down also some ingredients' amounts.
Onion (1)
Celery (about 2 stalks
Carrots (about 2)
Parsley (a bunch)
Zucchini (1 or 2)
Potatoes (2 medium size)
Beets (a bunch)
Kale (about 400 g)
Head cabbage (about 700 g)
Cannellini beans (about 400 g)
Tomato puree (a glass)
Wild herbs: as borage leaves, nettles and plantain (few leaves)
Aromatic herbs (a bunch): fennel, thyme, marjoram, oregano
Salt and pepper
Extra virgin olive oil
Boil the beans in abundant water until soft. Drain them (keeping the water), blend half of them in a food mixer and keep 1/2 of the beans whole
Chop the vegetables into small chunks
Sauté the onions, celery, parsley and carrots in a pot with extra virgin olive oil
Add the aromatic plants as-is and remove after a few minutes
Add the potatoes and the rest of the vegetagles and sauté for a few minutes
Add the tomato puree, salt and pepper
Next pour in the liquid that you kept aside when boiling the beans and the purèed beans and let the soup cook at a low temperature for an 2 hours, just before you finish cooking the vegetables add the beans.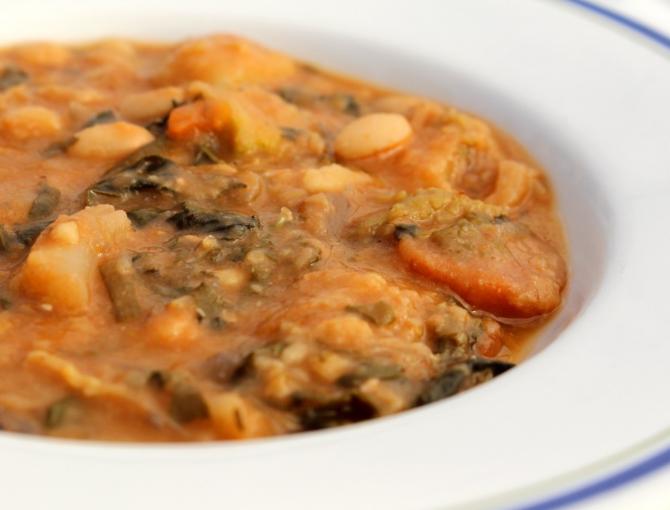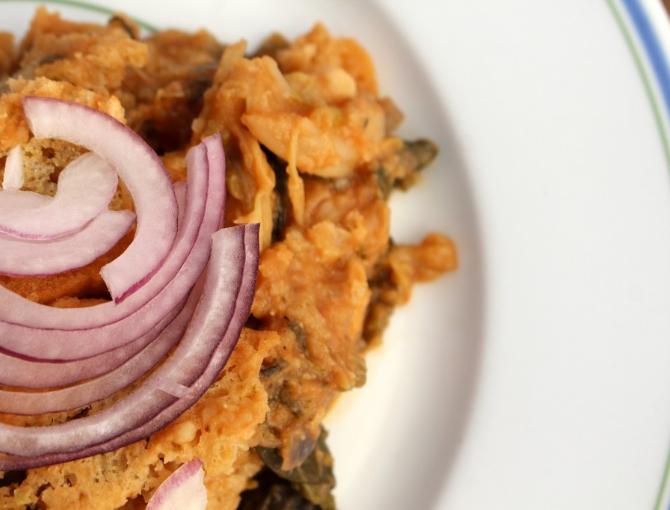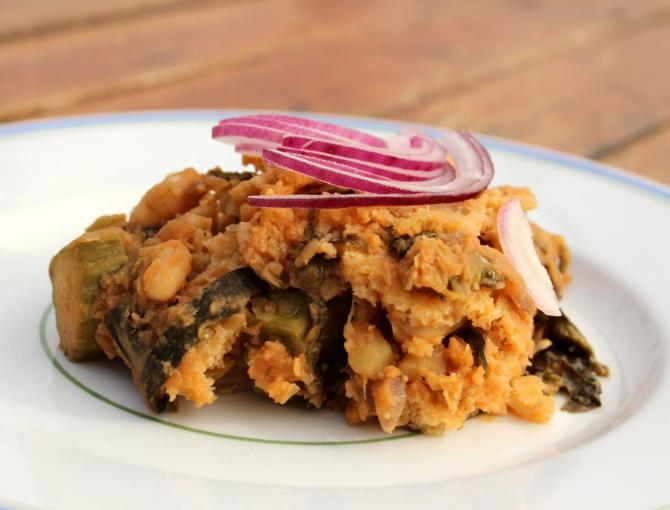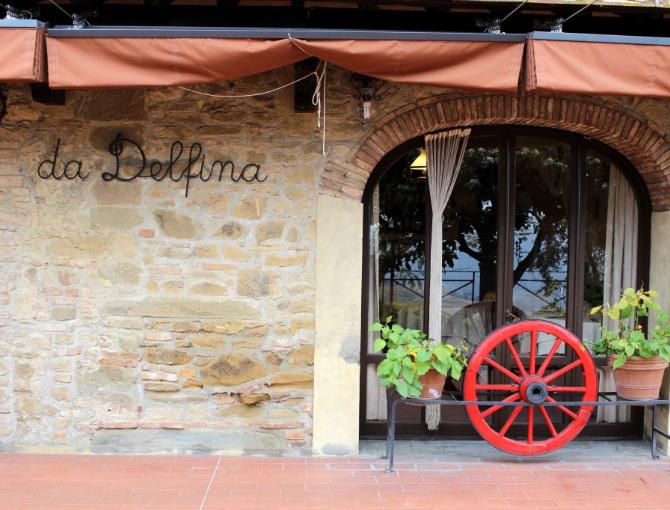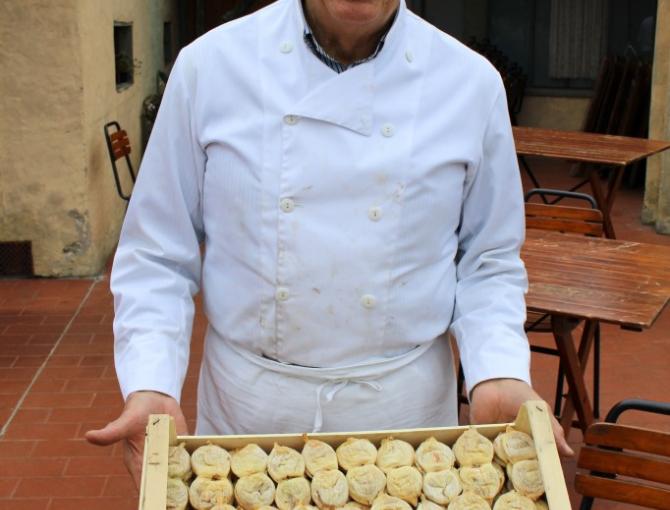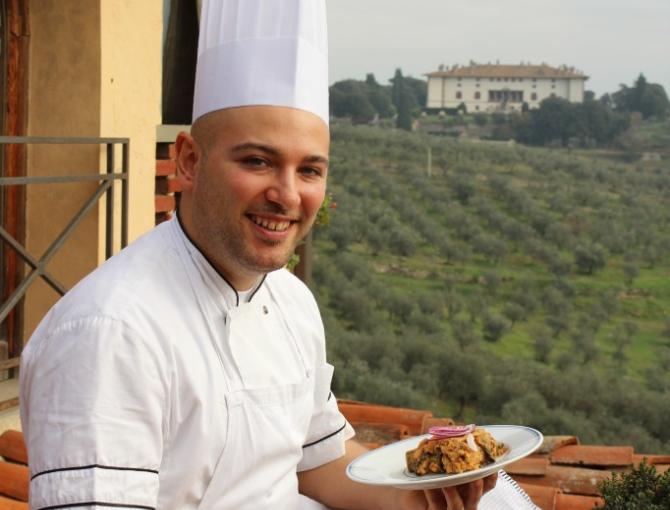 Warm minestrone served with toasted stale bread
Extra ingredient: Tuscan bread (about 500 g)
Assemble the bread soup by alternating roasted stale bread (thinly sliced) and the minestrone, then another layer of bread and some more soup.
Extra ingredient: Red onion
Serve your minestra di pane with some fresh onions on top.
Sautè your bread soup in a pan with a few extra virgin olive oil until it obtain a thin crispy crust. Enjoy with a glass of red wine.
You might also be interested in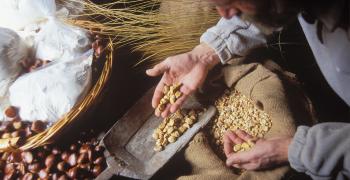 Learn more
Food and Wine
Olive oil, wine, truffle and other culinary delights make up the excellence of Tuscan gastronomy. ...
Continue...