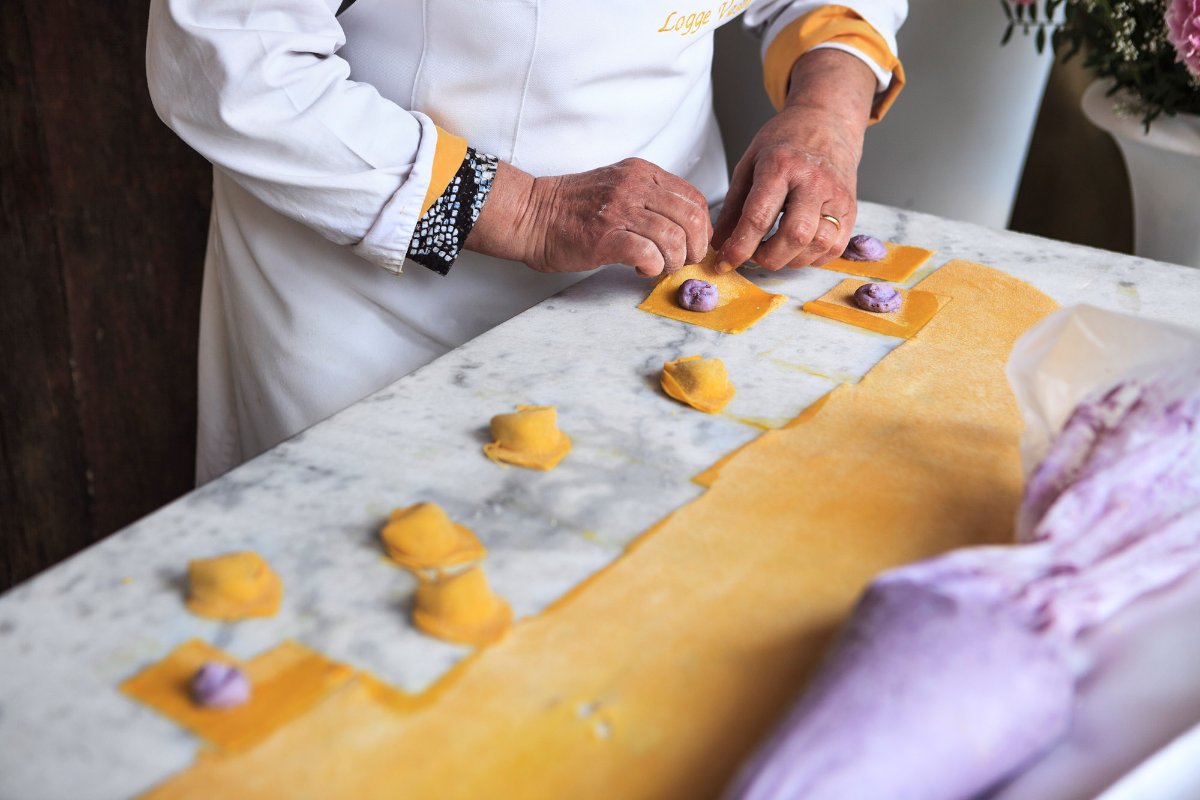 ??????
Grape "schiacciata" cake recipe
Autumn is finally here with its colors, smells and flavors. What a better way to celebrate the new season than baking a sweet grape cake?
This is a guest post by Giulia Marzuoli, a young engineering student living in Florence. She manages a new food blog named Juliets lunch box, a pleasant travel through her thoughts, projects and creative foods.
Grape schiacciata or schiacciata con l'uva
is a simple recipe, with a very few ingredients suitable for those who have lactose and egg intolerance. For this dessert you will need small and juicy grapes (in Tuscany we often use canaiolo grapes) and for better results Giulia recommends to don't remove grapes seeds.
Ingredients
Dough:
400 gr of wheat flour 25 g yeast 40 g sugar 1 teaspoon of salt 250 ml water
Filling:
1kg grapes 3 tablespoons sugar 2 tablespoons oil
Preparation:
- Heat the water and dissolve the yeast and the sugar, - Slowly add this mixture to the flour and knead everything, - Add the salt and continue kneading for about ten minutes, - Cover the dough and let it rise for an hour in a dry and warm place, - Grease a baking pan with oil , - After an hour divide the dough in two parts, roll each part according to the shape of your pan and place the first layer of dough, - Add some grapes (about 700 g), 2 tablespoons of sugar and 2 tablespoons of oil, - Cover the grapes with the other part of the dough, - Add the remaining grapes, a tablespoon of sugar and a drizzle of olive oil, - Bake at 180 ° for 50 minutes, - Enjoy it! Thanks Giulia!
You might also be interested in