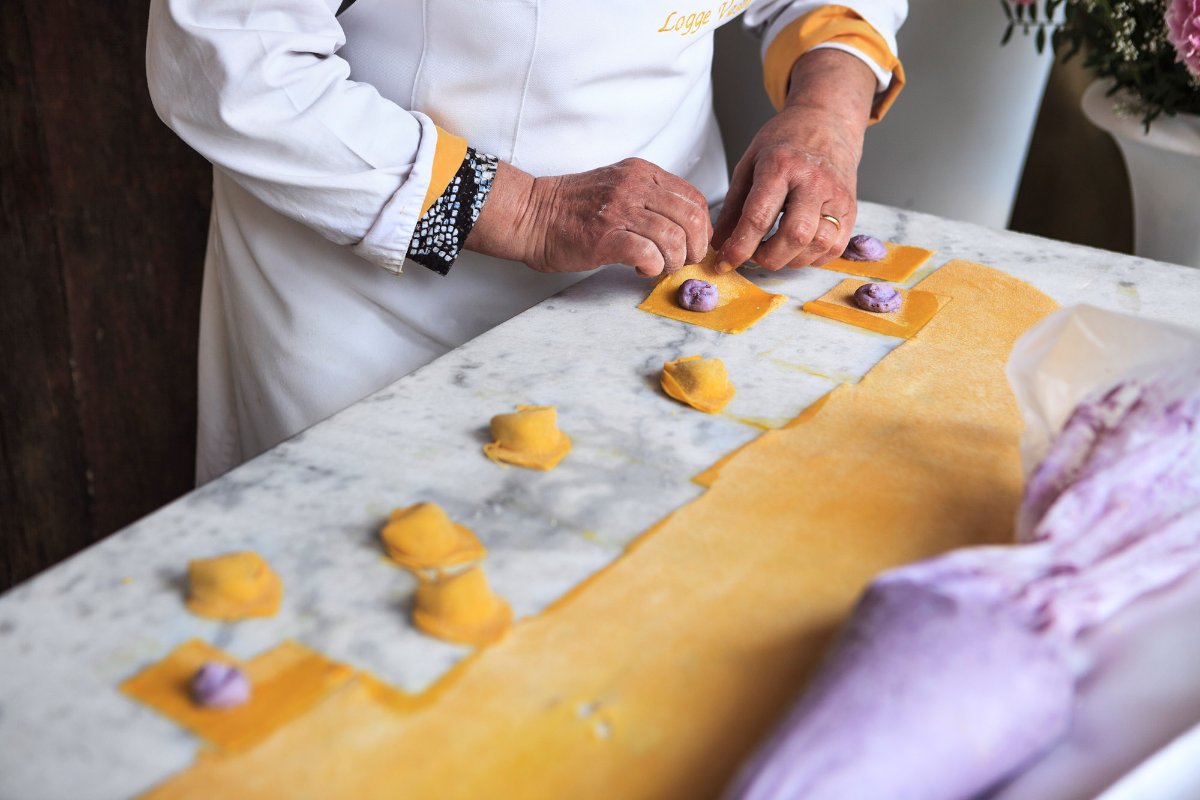 ??????
Gluten-free braided bread recipe
Seeds mean future life, which is why they are also precious allies as far as our health is concerned. They are a source of vitamins, proteins, enzymes, essential oils and minerals. This gluten-free braided bread is a mix of wellbeing, thanks to linseed, poppy, sunflower, pumpkin and sesame that contribute to magnesium, vitamin B and folic acid supply.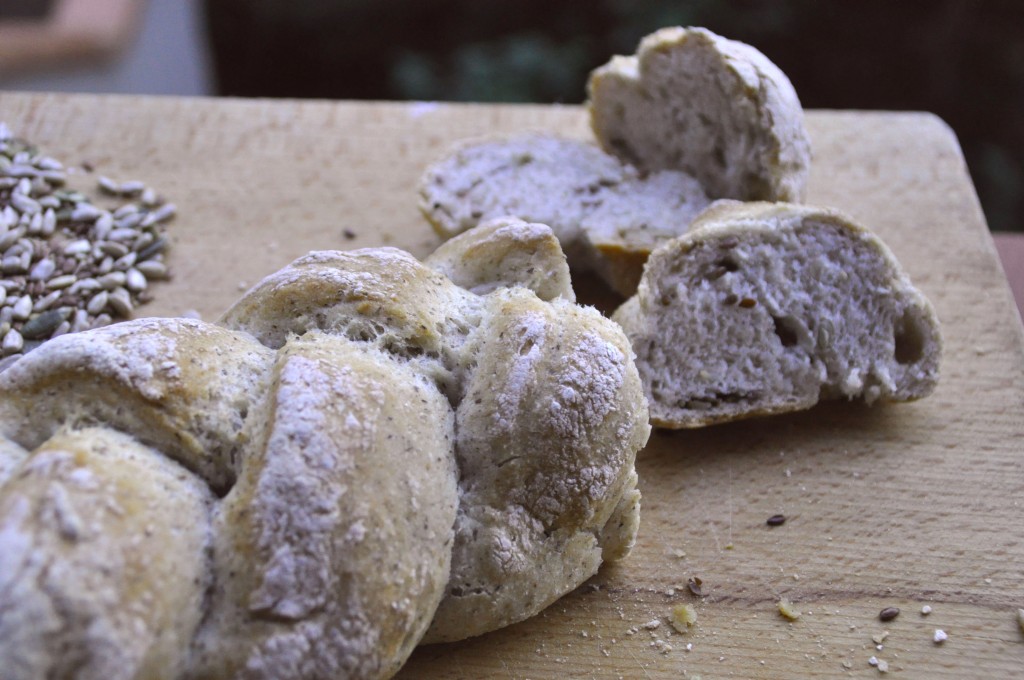 Ingredients:
- 450 g gluten-free flour - 50 g buckwheat flour - 3 tablespoons extra-virgin olive oil - walnuts - a pinch of sugar - 1/2 packet of yeast - 400 ml of warm water - various seeds
Method:
- Sift all the flour, dissolve the yeast in warm water and add to the flour mixture together with the oil. Add the pinch of sugar, which helps the leavening and stir with a fork until you obtain a sticky mixture. Transfer the dough to a flat surface with the aid of well-floured hands. Depending on the type of flour, you will need to add more of it gradually. The dough should be soft but not too sticky.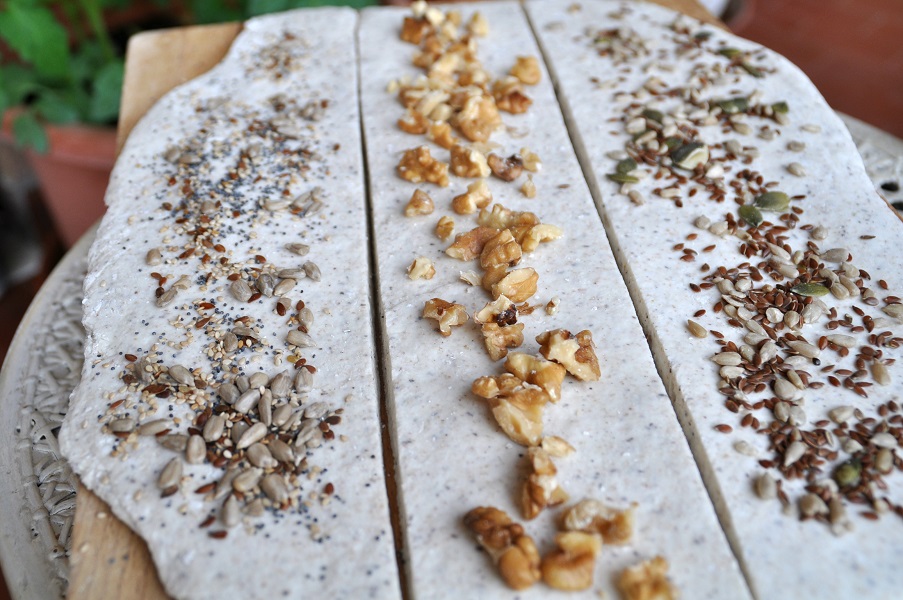 - Work your dough and form a ball. Let rise in a bowl covered with plastic wrap or a cloth in a dry place. You can also put it in a pre-heated 40° oven to accelerate the process. - Take back the dough in your hand, knead a minute and roll out with a rolling pin to form a rectangle. Cut it into three vertical stripes and add the seeds and nuts. Wrap the strips on themselves and form cylinders closed at the ends.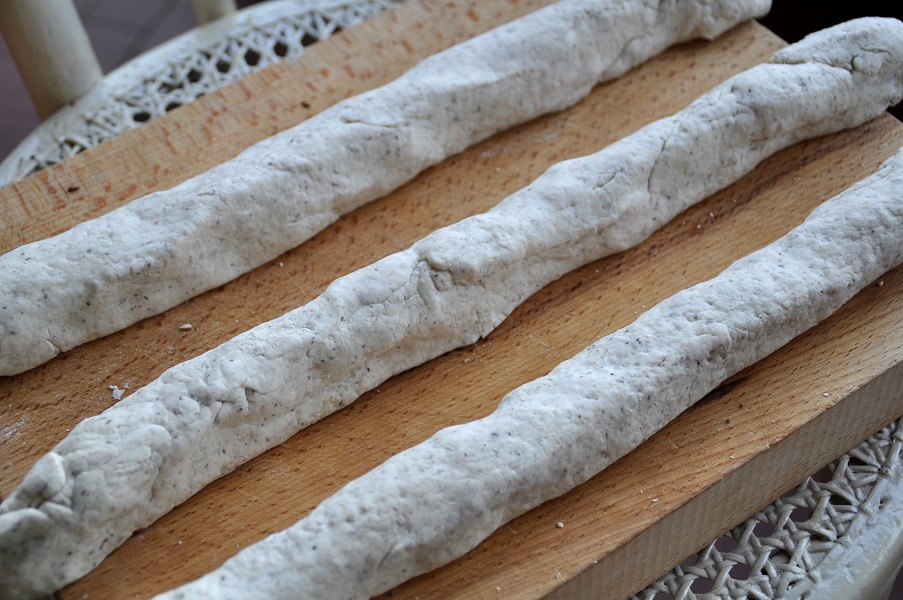 - At this point seal the cylinders at the top and begin to weave. Bake at 200° for about 50 minutes. - In Tuscany we normally have salt-less bread, but you can sprinkle the braided surface with coarse salt if you like. - The result will be a delicious scented loaf of wholemeal bread.
Guest post by Gaia Murarolli
Gaia is the author of Gingerglutenfree.com which was founded in September 2013, as a container of recipes, tips, and useful medical information, with a focus on children. She does cooking classes for adults and kids as a volunteer for the Italian Coeliac Association and she is the curator of the column "Mal di cibo" of Qualitamagazine.com. "My mission is to share my experience and demonstrate that gluten free is synonymous with joy and good taste!".
You might also be interested in