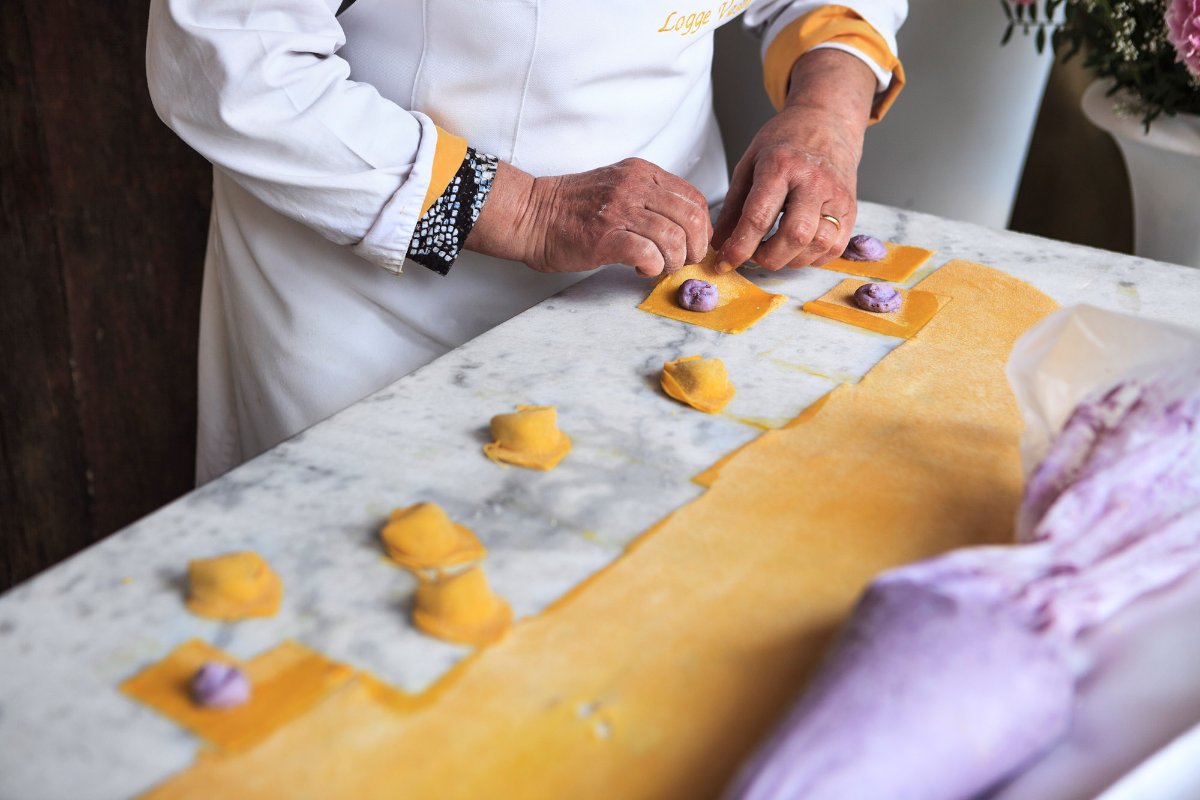 First courses
Folaghe (water fowl) alla Puccini
It was a passion for hunting which led musical maestro G. Puccini to discover the joys of eating game. After the hunt, he would sit down with friends to enjoy tasty dishes such as roast pheasant and duck. Here's a recipe which was much loved by Puccini, although we must warn that hunting water fowl ('folaghe') is now illegal.

Prepare the birds:
Pluck the birds, strip away any fat and separate the breast and thighs. Throw away the back, wings and pelvic bones as these have a very strong flavour. Marinate the meat in some water and vinegar for about an hour. Then, quickly brown them in a little oil and sprinkle with a pinch of salt. Take the pieces of meat out of the pan and throw away any liquid that has formed.

Ingredients:
2 Water fowl ('folaghe') or similar birds
1 onion
1 carrot
1 stalk of celery
a bunch of thyme
2/3 bay leaves
1 glass of red wine
a little meat stock
white bread
some juniper berries (not in the original recipe)
extra virgin olive oil
salt and pepper

Finely chop the carrot, celery, onion and lightly fry in a little olive oil. Once the mixture is softened, add the pre-prepared water fowl. Fry for about fifteen minutes, add the wine and let it reduce. Add salt, pepper, thyme, the bay leaves and the juniper berries and allow to cook for a further forty minutes. Keep the mixture moist during this time with the meat stock. To one side, toast some slices of bread and soak them in the sauce. Serve the water fowl on top of the bread.




You might also be interested in
Versilia
Golden beaches, an inland dotted with small villages and nature reserves waiting to be explored, a moderate climate and a nightlife full of performances and entertainment: this is the Versilia, a stretch of coastline that extends for 20 ...
Scopri Versiliakeyboard_backspace