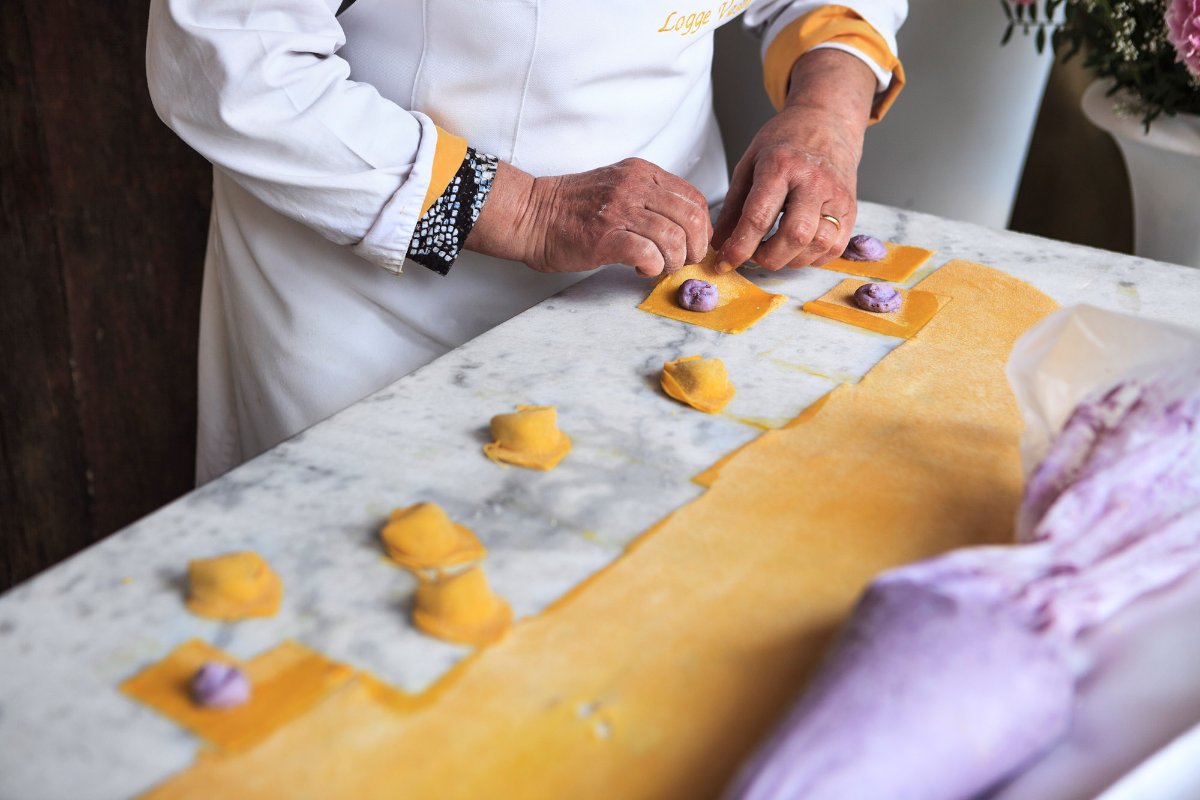 ??????
Florentine Peas style recipe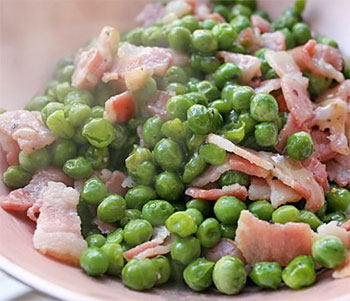 A fast recipe, we (Piselli alla Fiorentina) make it very often in these months, it's fast, delicate and perfect as a starter or side dish!
Ingredients Serve 6-8
3 tablespoons olive oil 1 small white onion 1 garlic clove 100 g (3 ½ oz) unsmoked pancetta (belly bacon), diced 1 kg (2lb 4 oz) fresh green peas, shelled
Preparation
Heat the olive oil in a saucepan. Add the finely diced onion, the garlic clove and the pancetta. Sautè for a couple of minutes, then add the peas After about 10 minutes, add 250 ml (1 cups) of water and continue cooking for 10 minutes or until the peas are tender, cover with lid. If necessary add a little more water although the finished peas should have very little liquid. Taste the peas before adding salt and pepper, as the pancetta will flavour the peas. Serve hot or at room temperature.
TIME NEEDED
– 20-25 MINUTES
CALORIES
–  80 cals for every 100 grams of peas - 661 cals for 100 grams of pancetta
GLUTEN FREE
- do not add pancetta Here's a
gallery
that will help you picture what Spring in Tuscany looks like….in your plate!
You might also be interested in