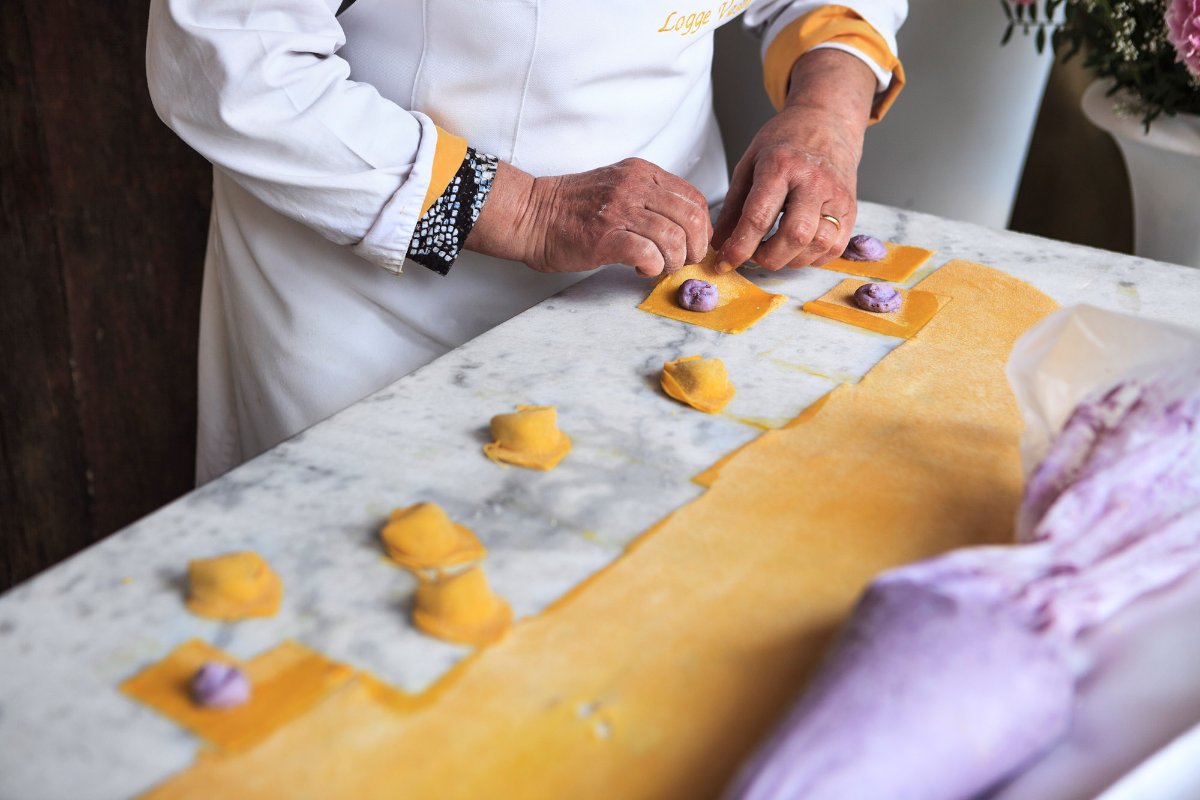 ??????
Fennel in Red Sauce recipe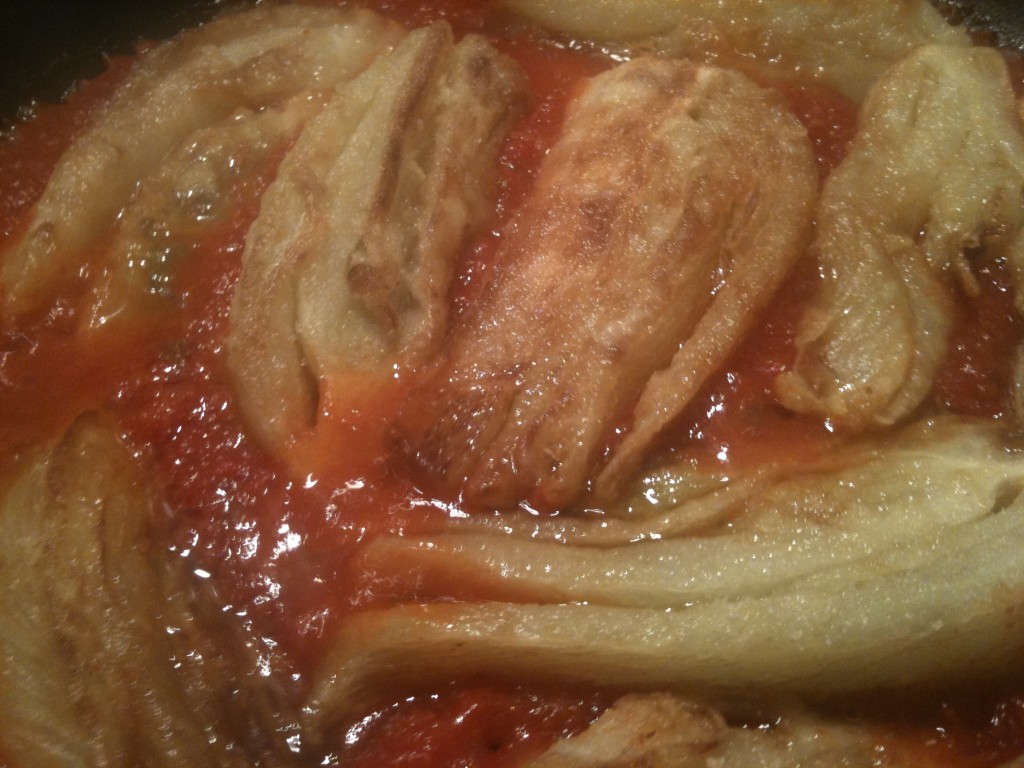 Yesterday with the last three fennels I had in my fridge (that clearly weren't as crispy as they were at the beginning of winter) I decided to make one of those recipes that I got from my grocery store lady.
I'm afraid the picture I took doesn't give the right idea but they were delicious :) This is a peasant dish prepared with the numerous jars of tomato sauce that tuscans prepare and store for winter when tomatoes aren't as good.
Ingredients
Serves 4
3 fennels
Flour - enough to lightly dust
400 g tomato Sauce
Salt
Olive Oil
Preparation
Clean the fennels and cut then into 4 parts lenghtwise and then again, resulting in 8 thick slices. Place in a pot after you have brought the water to its boiling point, add salt and cook for 15 minutes. Drain and leave to cool. In the meantime prepare a large plate with plain flour. Dust the fennel slices on all sides making sure the flour has stuck to them well. Prepare a large pan that can contain all the fennel slices. Pour some extra virgin olive oil enough to cover the pan, you won't need to deep fry so the oil doesn't have to be too much. Over medium heat fry the fennel and place in a plate that you will have prepared with paper towels (to absorb any oil in excess).  At this stage your fennel slices should be gold-brown in color. Pour the tomato sauce into the pan, if there's any left over oil, discard and pour some new olive oil in, a couple of tablespoons will be enough.  Add a pinch of salt and place the fennel slices into the sauce, broil for 10 minutes and then serve.
You might also be interested in