Desserts
Crostata di mirtilli: blueberries' tart recipe
By popular request, after a very succesful instagram photo by Aurelio Barattini posted on our Facebook fan page, straight from Lucca... here is the blueberries' tart recipe. Thank you Aurelio!
For the shortcrust pastry:
flour 500 g
Powdered sugar 200 g
Egg Yolks 4
Butter 250 g
Zest of one organic lemon
A pinch of salt
For the custard:
Egg yolks 6
Sugar 140 g
Fresh Milk 400 ml
Fresh Cream 100 ml
Cornstarch 45 g
1 Berry Vanilla
Fresh Blueberries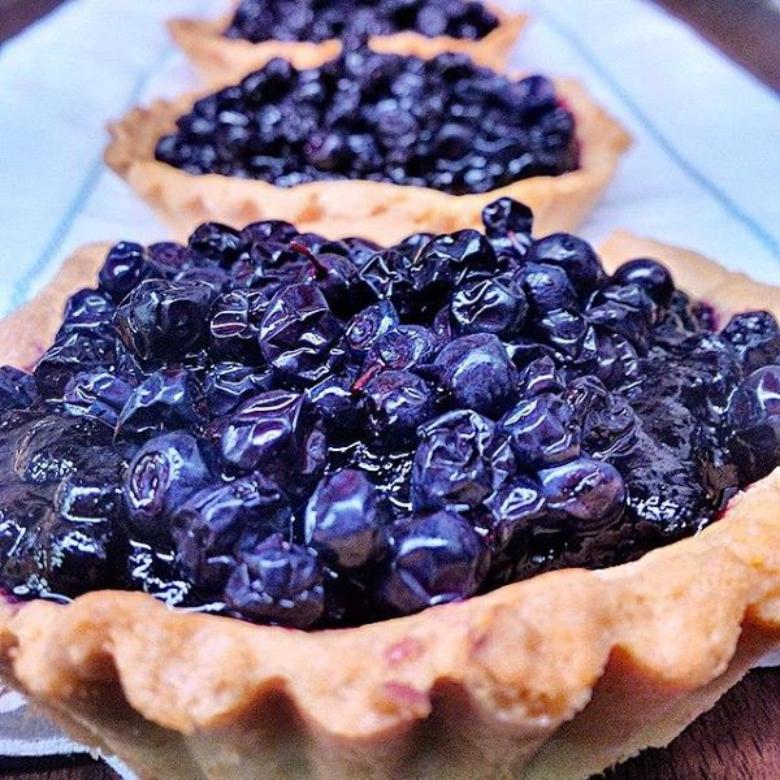 Making the pastry:
Mix the flour, a pinch of salt and the cold butter cut into cubes.
Add the sugar and the lemon zest.
Pour the mixture on a work surface, place the yolks in the center and knead everything.
Wrap in transparent film and let the pastry rest in the fridge for about half an hour.
Roll the dough into a mold and make small holes with a fork.
Bake at 180 degrees for about 20-25 minutes and let it cool.
Making the custard:
In a small saucepan heat the milk and switch off just before it starts to boil. Besides, beat the egg yolks with the sugar and add the warm milk. Finally add the sifted flour. Pour the mixture into the milk saucepan and make it boil stirring constantly with the (open) vanilla berry.
Turn off the fire. Your cream is ready!
Now pour the cream into the shortcrust and add the fresh blueberries on top!
You might also be interested in