Main courses
Cooking in Pistoia: Peposo beef stew
The story of peposo (Pepered) beef stew is connected to one of the symbols of the Italian Renaissance: Florence's Duomo. The legend tells the story of the Florentine Filippo Brunelleschi using "peposo" to nourish and warm its artisans who worked on the construction of the dome of Santa Maria del Fiore.
In the early decades of the 400s, Filippo Brunelleschi built a furnace in the area of Impruneta (Florence Hills) to provide the uninterrupted supply of bricks. In addition, he also provided the food for his workers. Lunch had to be substantial but cheap. Large terracotta pots were arranged inside furnaces to cook secondary meat cuts chopped into chunks, red wine and herbs for hours until obtaining a soft meat.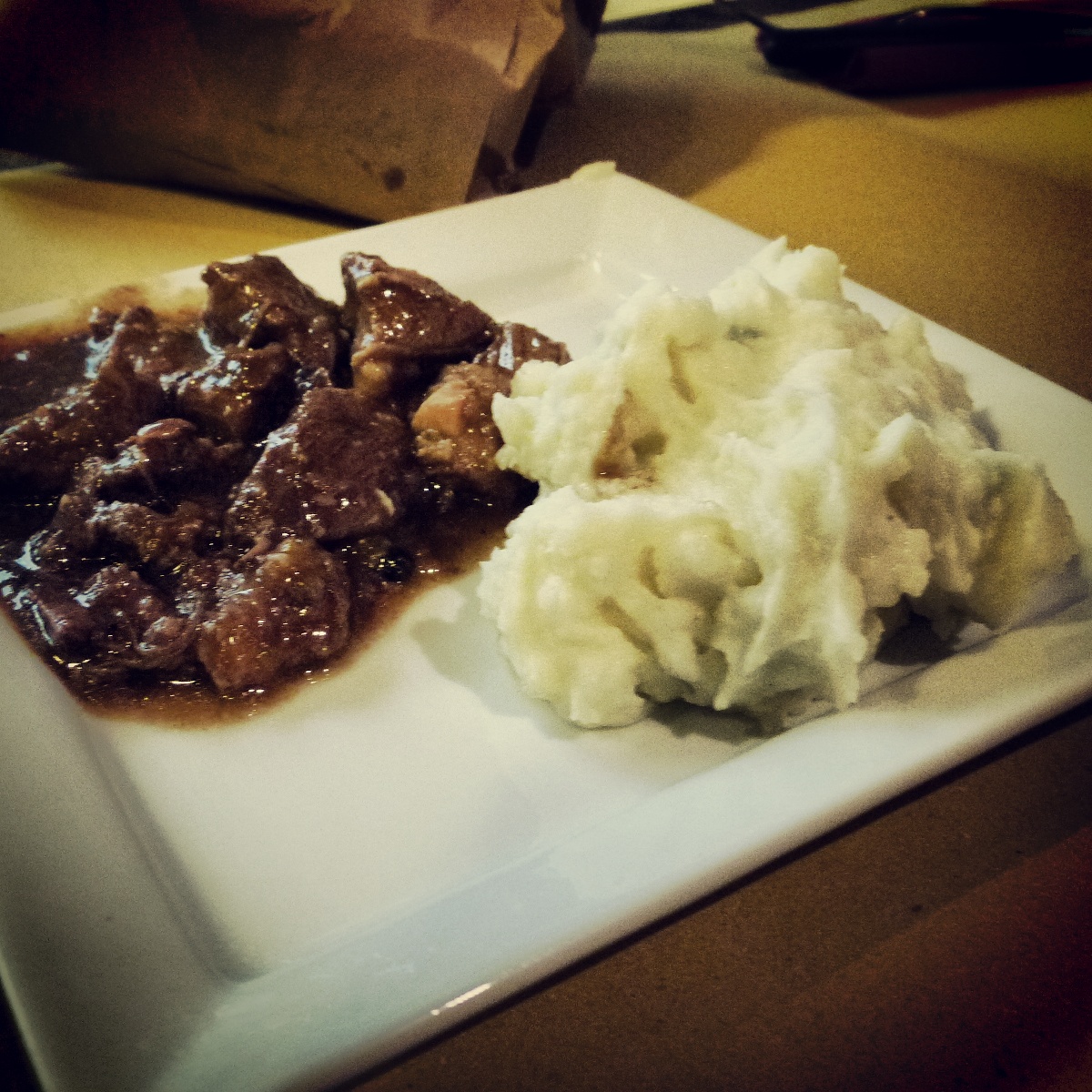 It is said that the manufacturing techniques of Impruneta's terracotta became famous and were even exported to other cities. Along with the great techniques, travelled this original meat stew recipe. "Maybe the same recipe was used to prepare meals for the workers in charge of the glazed ceramic decorations at the old hospital and San Zeno cathedral in Pistoia". Armando Alibrandi, blogger and Pistoia's food lover told us about this interesting theory.
Even more interesting is his version of Peposo beef stew used to delight special friends on Sunday's lunch. Thanks Armando!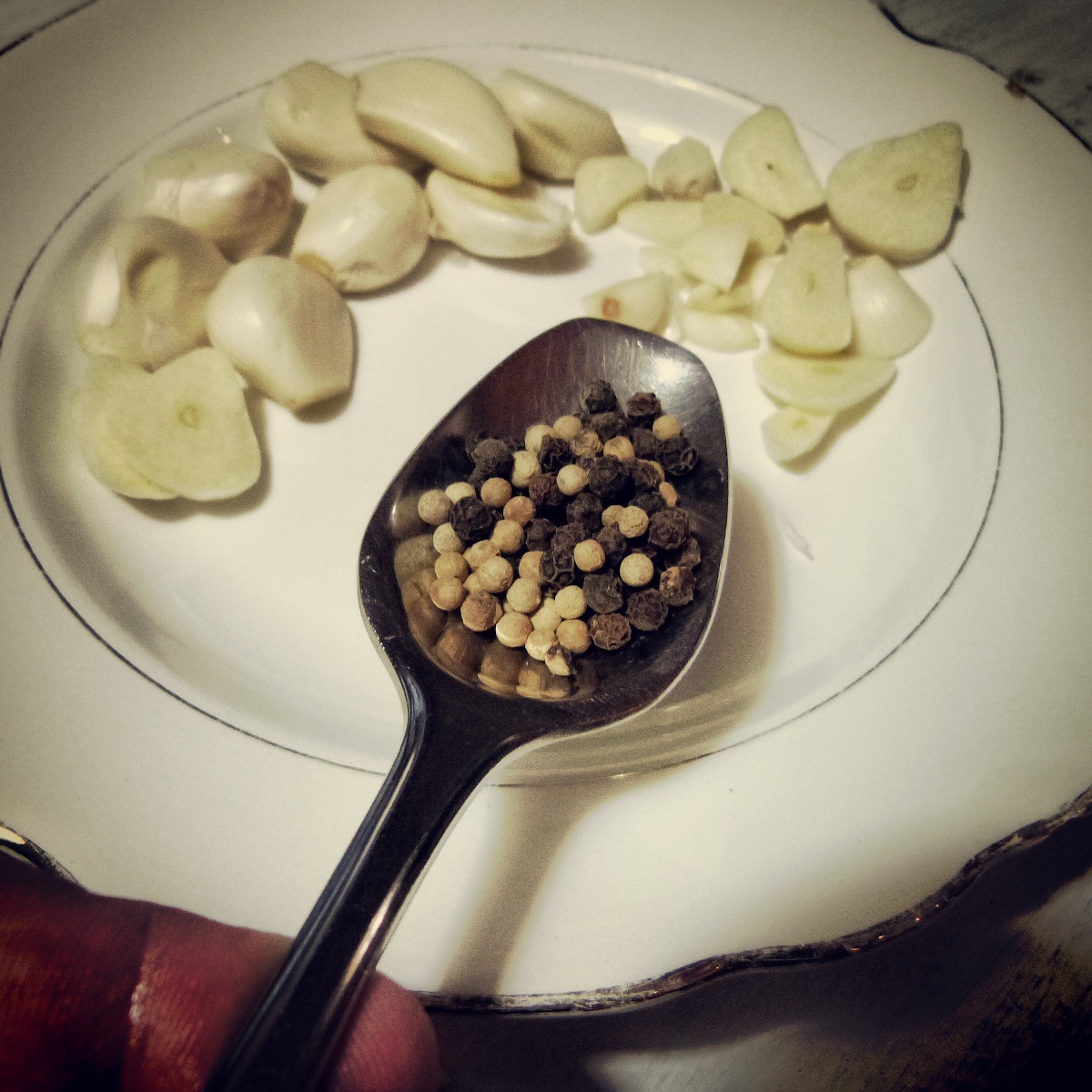 2.5 kg of beef
L. 0.75 Chianti wine
20 black peppercorns
14 clo
2 onions
white or golden
1 or 2 carrots
1 stalk of celery
1 peeled tomato
1 sprig of rosemary, sage, bay leaf
2 tablespoons of extra virgin
olive oil
ground black pepper and salt
1 tablespoon cornstarch or flour cornstarch.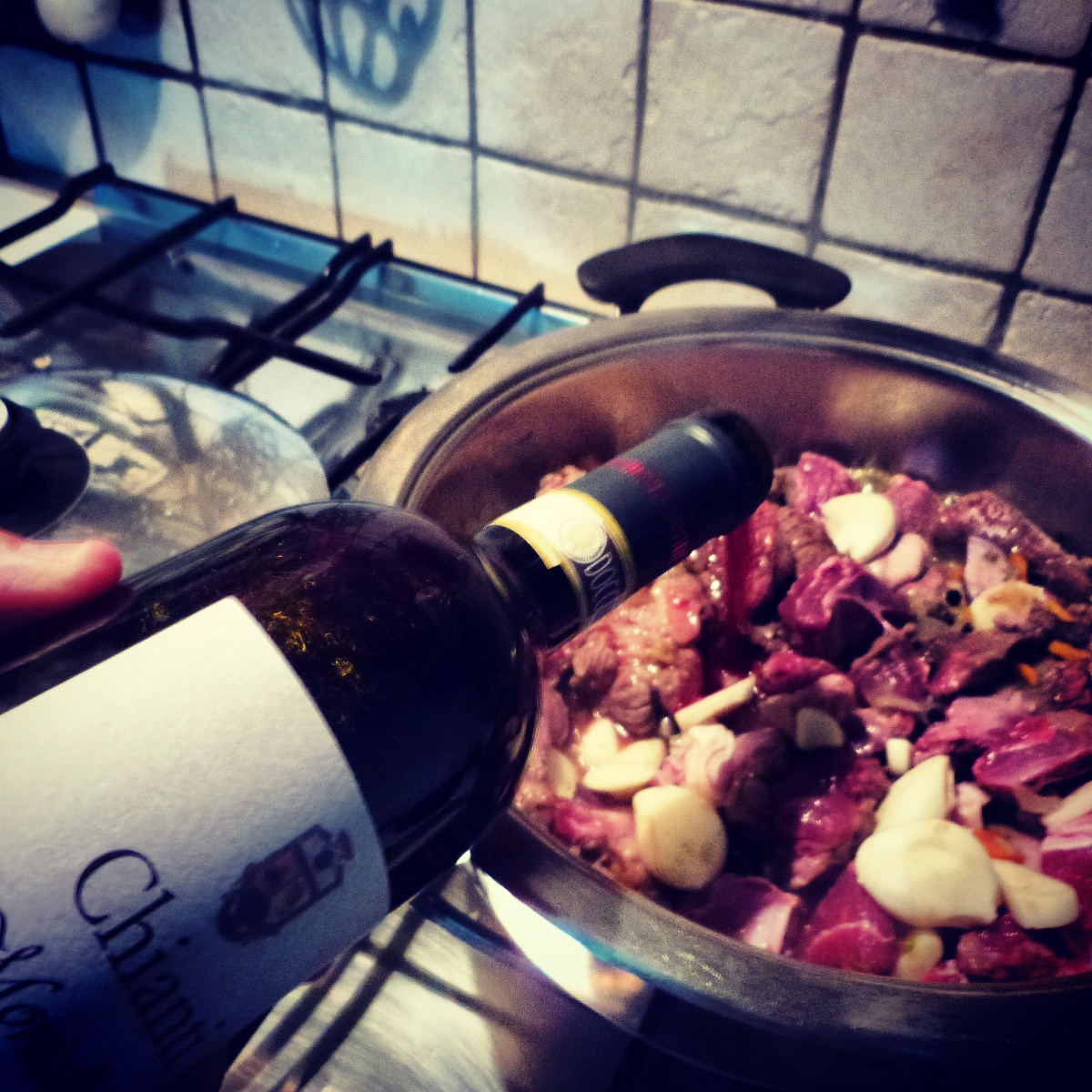 Cut the meat into large pieces, leaving the fat on.
Finely chop the onion, carrot and parsley. Stir-fry them in a pan with two tablespoons of olive oil over low heat.
Put the meat into the pan, turning it over for a few minutes.
Season with salt, add the peppercorn and garlic (leave aside four cloves).
Cover with the wine and mix.
Cover with a lid.
Simmer for a couple of hours
Tie with kitchen twine a sprig of rosemary, sage and bay leaves
Thinly slice the remaining garlic and add it to the pot along with the herbs
Simmer for another hour without the lid
Dissolve the starch in a cup with a little water and add it to the meat to obtain a thicker sauce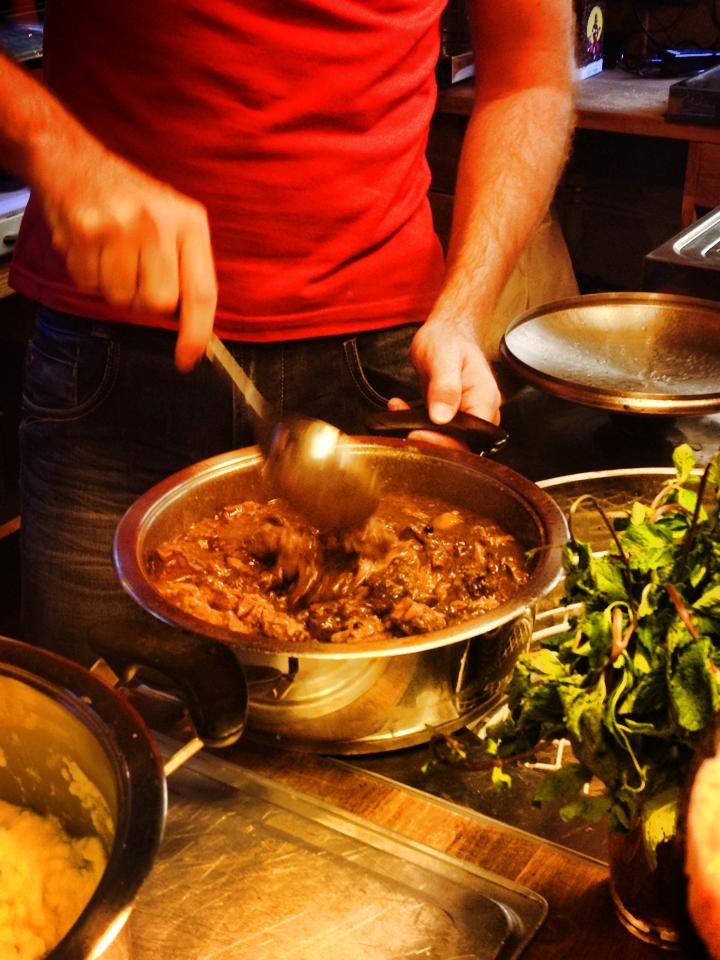 You might also be interested in