Desserts
Chestnut flour cake recipe
This is a gluten free soft cake, made with chestnut flour from the Pistoia Apennines. If you come to Pistoia you can try to make it yourself at "Forno Giuntini", in Quarrata, guided by the best masters of the "Baker for a day" cooking classes.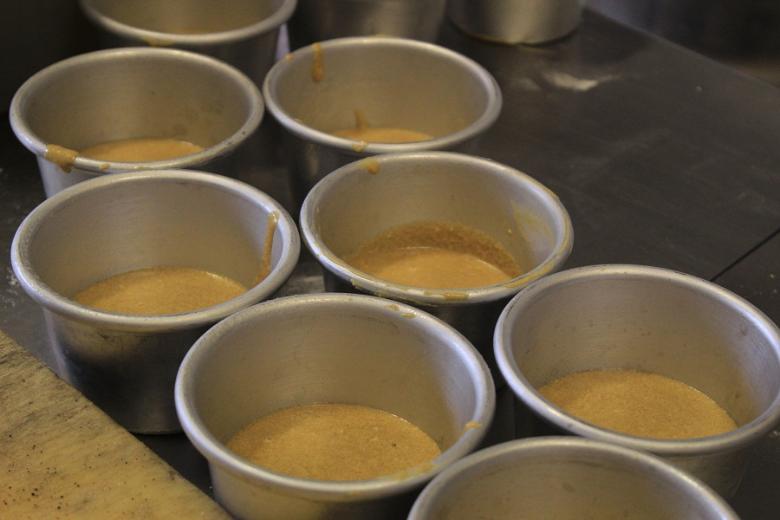 Chestnut flour 400 g
Sugar 400 g
Vanilla 1 g
Salt
Rice starch 100 g
Baking powder 20 g
Water 200 ml
Eggs 8
Butter 50 g at room temperature
Weigh and measure all the ingredients
Put the ingredients in a bowl and mix to obtain a homogeneous mixture, in this order: 1) flour, sugar, vanilla, rice starch, salt first and baking powder, water and eggs, butter at room temperature
Grease the pan (or the small pans)
Put the mixture inside
Bake it for 35-45 minutes at 180-190 ° C
Decorate with icing sugar and serve with whipped cream
The mini-cakes are ready!
You might also be interested in