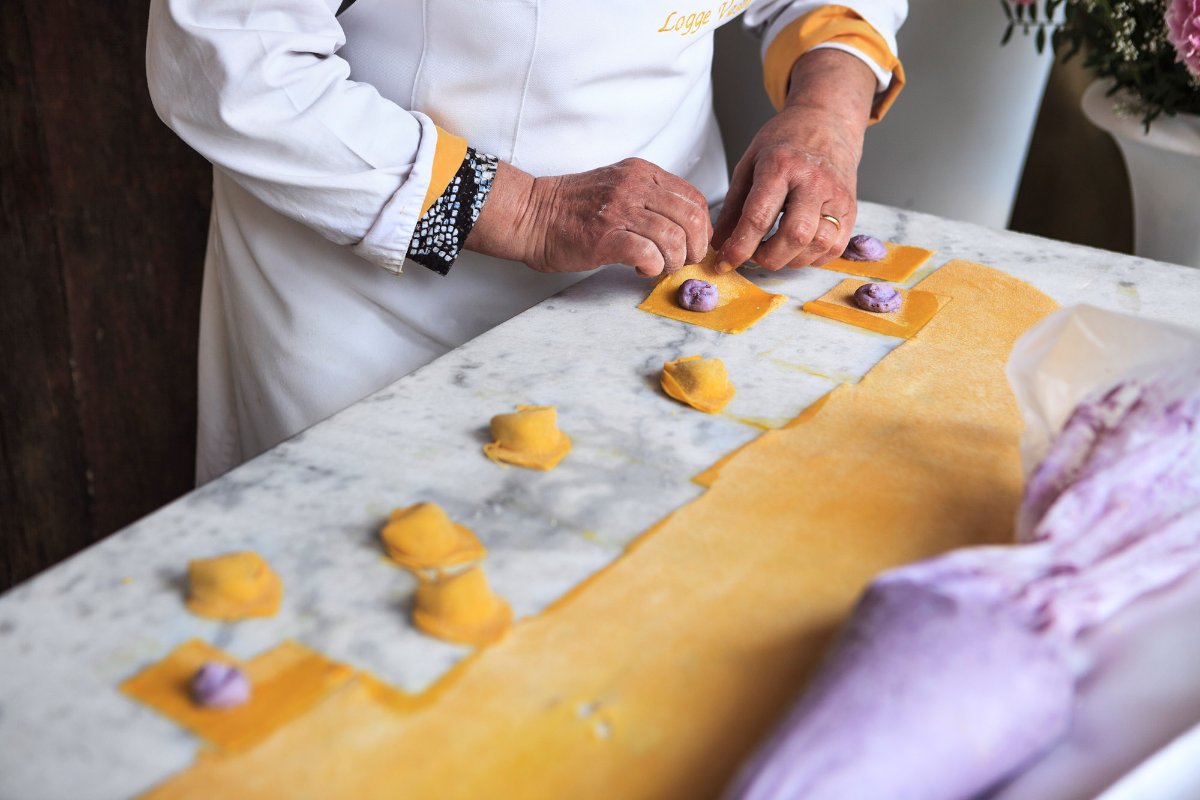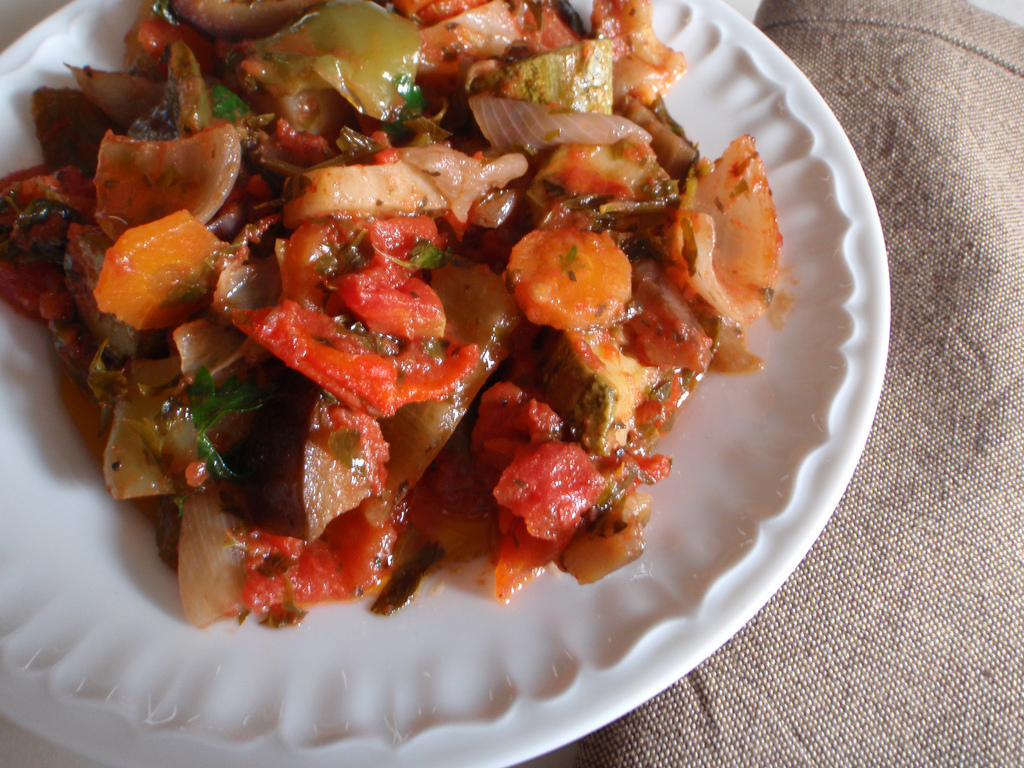 Ingredients
Serves 4
2 eggplants
2 potatoes (i like to leave the skin on)
1 large very ripe tomato
2 bell peppers (green, red or yellow)
3 zucchini
2 large white onions
15 basil leaves
salt&pepper
6 tbs extra virgin olive oil
Preparation
Take your oven pan and begin to chop up all your vegetables into approximately the same size. The only thing you should really pay attention to is the size of the potatoes that will need less time to cook, so I suggest you cut them into smaller cubes. Another important detail is, to not overcrowd the oven pan or you'll get boiled vegetables instead of oven ones.
Use a cheese grater, the manual kind, to grate the ripe tomato over your vegs (this will give them the humidity needed to not get dried out vegs) add salt, pepper, olive oil and the basil leaves you will have ripped with your hands.
Mix everything together, and spread out evenly. Keep in mind the final result must look like the picture above. Every culture has a vegetable stew of some kind...in Greece I remember it was sometimes called briam or tourlou, in France ratatouille and in Tuscany buglione.
You might also be interested in