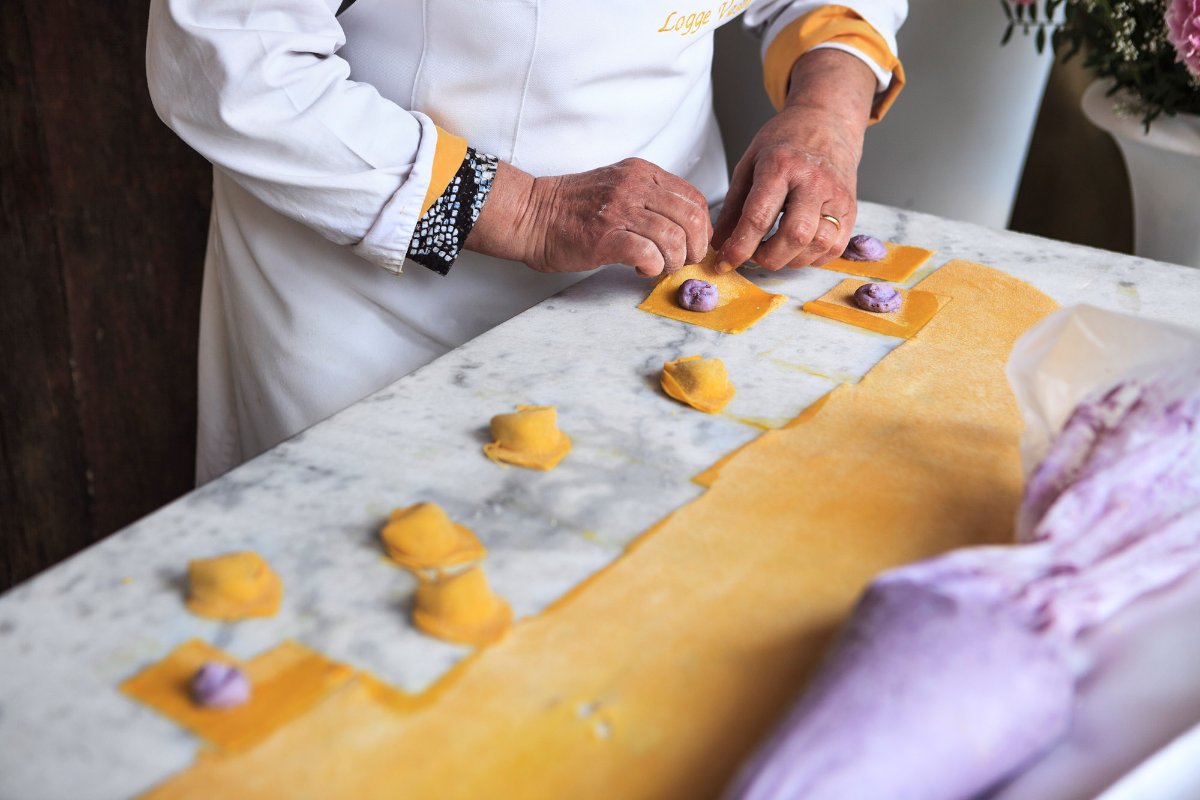 ??????
Buccellato cake from Lucca
Buccellato is the most traditional cake made in Lucca. It was created in 1450 by the town's confectioners for the local nobles to enjoy. Its name has Latin origins: 'buccella' in Latin means 'mouthful' or 'morsel' and for the ancient Romans, 'buccellatum' was a circle of bread made from several small bread rolls, or 'buccellae'. In fact, the modern day buccellato cake is often ring shaped. Most people from Lucca would say that Sunday wouldn't be the same without it!

This cake is very simple but very tasty. The inside is sweet and soft and full of raisins and aniseed seeds, while the outside is coated with a layer of sugar and egg which is what gives it such a shiny, golden surface. There is a local saying that, 'whoever comes to Lucca and doesn't eat buccellato might as well never have come' ('Chi viene a Lucca e non mangia il buccellato è come non ci fosse mai stato').

Ingredients
500g flour
150g sugar
50g butter
2 eggs
20g brewer's yeast
1 glass of milk
50g Zibibbo raisins
2 teaspoons of aniseed seeds
a pinch of salt

Mix the flour, sugar, butter, yeast, salt and one of the eggs, softening the dough with the milk and a little warm water. Slowly mix in the raisins and the aniseed seeds. Leave the dough to rise for approx. one hour. Finally, coat the outside of the dough with a mix of sugar and egg and cook in a hot oven for approx. one hour.
You might also be interested in