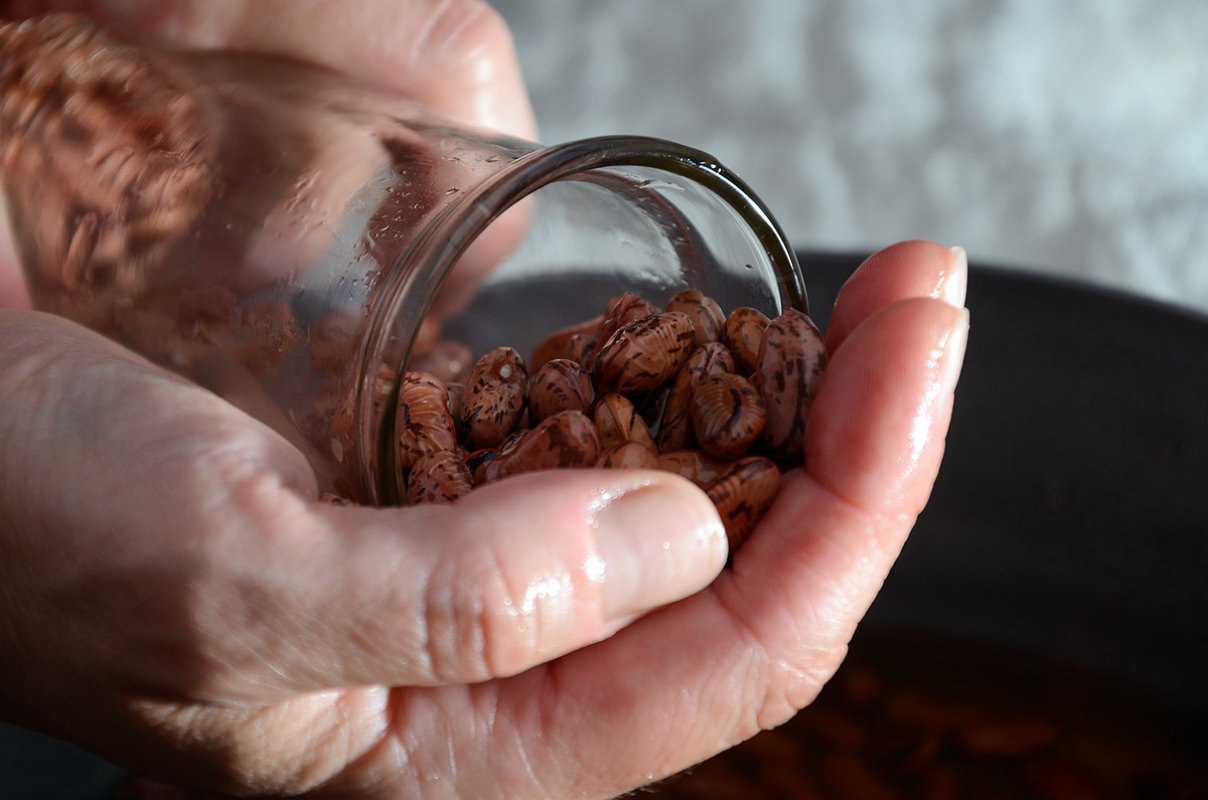 Photo ©Associazione Fagiolo Rosso di Lucca
Side dishes
Beans cooked in flask (fagioli al fiasco)
This recipe was traditionally made by families living in the countryside who had wood burning ovens and who would cook the beans in the fire after having baked their own bread.


Once the bread had been baked and some of the ashes scattered over the vegetable garden, a typical Tuscan 'fiasco' or 'flask' (with the straw base removed and the neck cut down to the point where it starts to widen), would be taken and filled with dried cannnellini beans. Water and oil would be added along with sage, garlic, salt, pepper, chilli, pendolini tomatoes (except in Florence where tomatoes weren't added) and the flask would be placed to warm on the dying embers of the fire.

The recipe is incredibly simple and the only thing to look out for is that the beans shouldn't become too dry. If they should then a little water would be added to the top of the flask, paying attention not to wet the outside of the glass and risk it cracking. The beans are then served as they are, or on top of some crusty toasted bread.
You might also be interested in