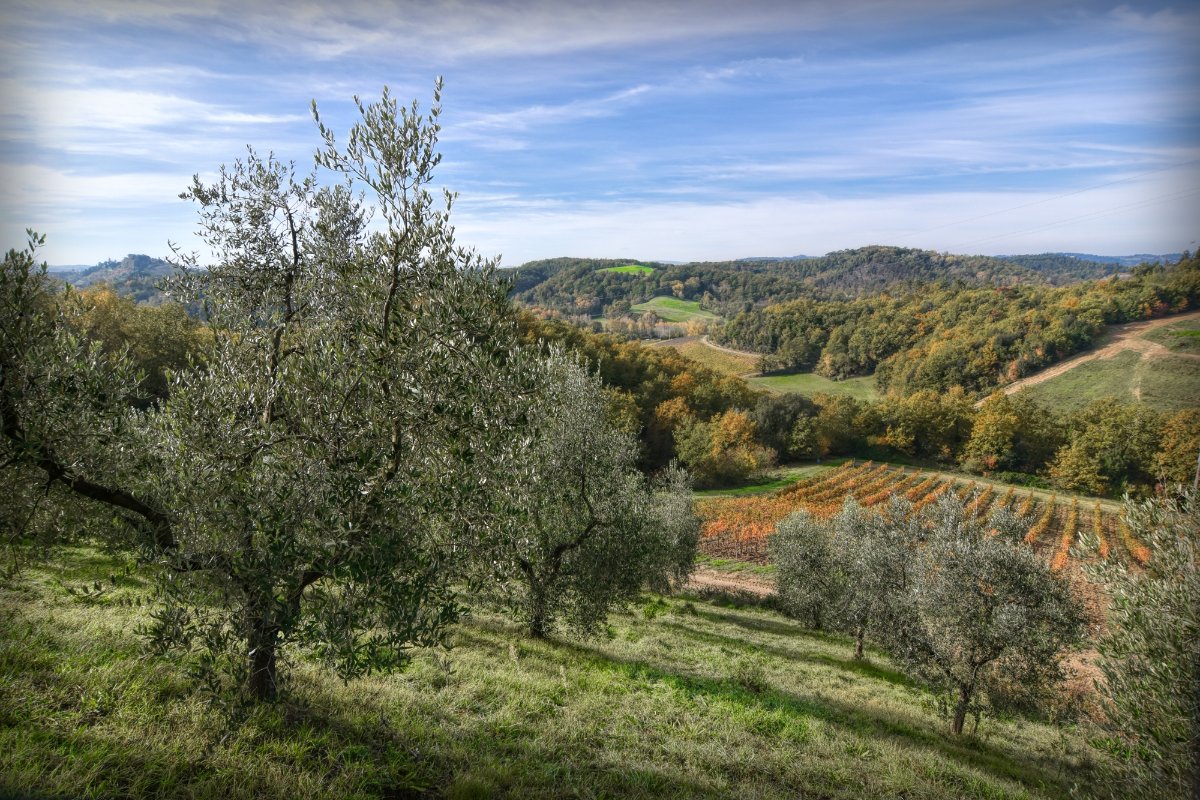 Useful information
Weather forecast, emergency phone numbers, info about transportation in Tuscany, and more.
brightness_highWeather forecast
Temperature range across the year
Spring
10°/20°C
Temperature range
date_range
21 March - 20 June
Approx. 90 days
Summer
15°/35°C
Temperature range
date_range
21 June - 22 September
Approx. 90 days
Autumn
8°/20°C
Temperature range
date_range
23 September - 20 December
Approx. 90 days
Winter
0°/10°C
Temperature range
date_range
21 December - 20 March
Approx. 90 days
phoneUseful numbers
Emergency telephone number
State Police (Polizia di Stato)
Fire Department (Vigili del fuoco)
Finance Police (Guardia di finanza)
Emergency medical services
State Forestry Corps (Corpo forestale)
Telefono Azzurro (prevention of child abuse and neglect)
Crisis Management Unit - Ministry of Foreign Affairs (Unità di crisi - Ministero degli Affari Esteri)
Viaggiare Informati CCISS (traffic information center)
Italian Coast Guard (Guardia costiera)
How to get here
Thanks to modern and efficient connection hubs, destinations around Tuscany are easy to reach from just about anywhere.
BY CAR
Four highways connect Tuscany with the rest of Italy and Europe. A1 Milano-Napoli links northern and southern Italy and is the simplest route for those coming from central and northern Europe. A12 Genova-Livorno, running along the western coast and connects to Rome, making it the most direct route to France, via Liguria. A1 and A12 are linked to the A11 Firenze Mare and the Superstrada Firenze-Pisa-Livorno highways, connecting travellers to many Tuscan cities beyond the capital.
BY TRAIN
The main train line connecting Naples and Rome with Bologna, Milan and northern Europe runs through Tuscany. A second line also links the Tuscan coast to Turin, Genoa, Rome and Naples.

BY PLANE
There are two airports in Tuscany that can connect travellers to the rest of the world: Galileo Galilei in Pisa, which offers routes to the main Italian, European and international airports, and Amerigo Vespucci – Peretola in Florence, with routes throughout Italy and Europe. There are also smaller airports in Grosseto, the Versilia and Isola d'Elba.
Other airports in Tuscany:
Getting around
There are various options for getting around the region, suiting a variety of tastes and needs. To stay updated in real time about transportation in the region, check out Muoversi in Toscana's Facebook and Twitter pages.
PUBLIC TRANSPORTATION
Regional trains go to many of Tuscany's cities and towns, and the places that cannot be reached by train can be reached by bus, which almost always leaves from the closest stations. Public transportation is also the best option for moving around the cities themselves, since they tend to reach attractions that are usually located in areas with limited traffic.
Consult the websites of the train and bus transportation companies for more information about routes and timetables.

CAR
Visitors travelling by car can use rental services located in all major cities and at the airports. Environmentally-conscious travellers looking to travel with sustainability in mind but without renouncing comfort should know that many cities in Tuscany offer car sharing services, including electric car options. The advantage of some of these services is that you can drive in the limited traffic zones (ZTL) and even park in designated spaces free of charge. Visitors with limited mobility (they must be in possession of documentation) can access the ZTLs without restrictions.
TAXI
If you want to use taxis, keep in mind that in Tuscany, as in the rest of Italy, you can find a cab only in designated areas or by reserving one over the telephone. Taxis are always white and cannot be hailed in the street.
BICYCLE
For those looking to move around in an environmentally-friendly manner and have the opportunity to better appreciate the landscape, bicycles are the way to go. Options include bikes suited to hills and the countryside, e-bikes and city bikes. Some cities offer bike sharing services. To learn more about the rules for transporting bikes on public transportation, see the official Trenitalia and Gest-tramvia websites.