Wine and relax in the Crete Senesi area
Exploring nature and thermal waters by bike
This route consists of 24 km of asphalt and 8 km of bike-friendly dirt tracks that crosses the Crete Senesi, an area located a few kilometers from Siena and famous for its lunar landscape.
From the Terme dell'Antica Querciolaia turn left towards Rapolano Terme. Leave the town heading towards Serre di Rapolano and after 3.5km on the quarry road you will reach a T-junction, meeting the S.S. 438 "Lauretana" road to Sinalunga. Pass by Poggio Pinci, after which the road climbs uphill gently towards woods, olive groves and vineyards. Continue along the "Lauretana" road and you will get to the town of San Gemignanello (a detour of 150 metres). A steep hill crosses the "Siena – Bettolle" road before becoming flat once more. Turn right and you will soon find yourself at the station of Rigomagno (5.3km).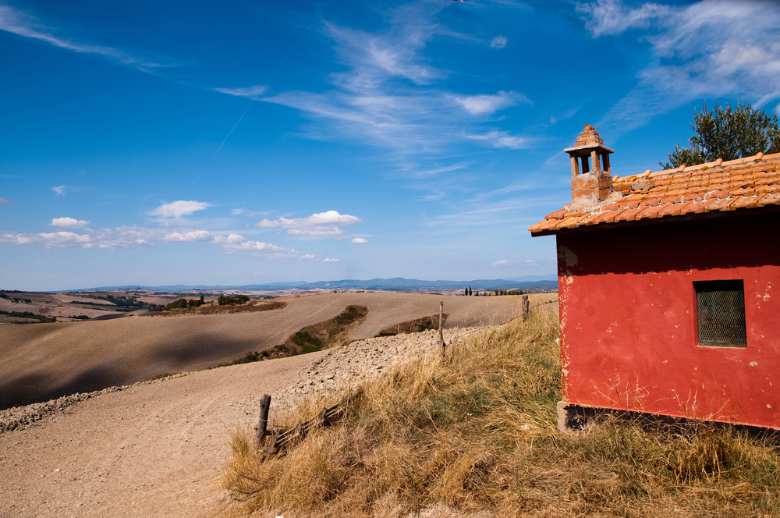 Continue towards Rigomagno (2 km steeply uphill), and from here carry on along the dirt track towards "Il Calcione" (the road starts at the cemetery). The first hill runs through oak trees, olive groves and country houses until a fork at Santa Lucia, where you should turn right. The road heads downhill for 1.4km after which the asphalt begins again. Turn left and after 150m, near an old mill, turn left again along the dirt track towards Rapolano.
After 1.2km you will find yourself in front of Modanella castle (where they sell olive oil and wine). The gravel track heads downhill to a junction where you should turn right and continue downhill, riding through the vineyards. After 3.5km you can take a detour to the medieval town of Poggio Santa Cecilia or else continue straight on towards the imposing entrance to Villa Buoninsegna (another place which sells olive oil and wine). From here the asphalt stops again, and you should continue towards Rapolano Terme, passing underneath the "Siena-Bettolle" road before ending up back at the Terme dell'Antica Querciolaia.
You might also be interested in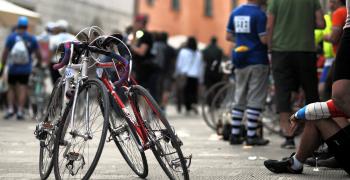 directions_bike
Learn more
Cycling
Cycling is the best way to delve deep into the soul of a territory. It allows you to reach the most beautiful places by taking the less-travelled
continue...