Walking the Vecchia Aretina
Traveling along the road that led to the Loreto Sanctuary
This route was first documented in the late-Middle Ages
, when it was thought to be more popular among pilgrims than the
Via Francigena
. The
Vecchia Aretina
passed through the
Casentinesi
forests, running parallel to the Arno river, until it reached Arezzo. It then continued to Rome, travelling through the
Val di Chiana
and the
Val Tiberina.
It then joined the old
Via dell'Alpe
di Serra
, a route that came from
Via Emilia
, along with ten or so other paths between Bologna and Forlì, that reaches Bagno di Romagna and before heading to the top of the Apennines. Today,
Via dell'Alpe di Serra
has been largely abandoned in favour of the
Mandrioli pass
.
History of the Via Aretina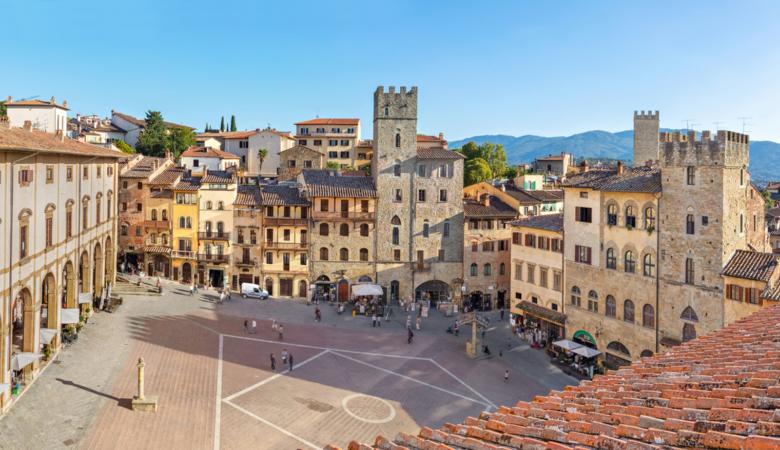 Arezzo, the first city that pilgrims encountered after the Apennines, wasn't just an important resting place but also a crucial meeting point for pilgrims whose paths' converged there from other nearby valleys. The path also joined the via Cassia, which ran along the Arno river in the upper Valdarno Valley, in the direction of Florence.

Despite losing its appeal as the preferred route to Rome, the trail continued to be a main thoroughfare throughout the middle ages. It was primarily used to travel from Florence to Arezzo, travelling through the upper Valdarno. This is why numerous markets were opened along the route, leading the Florentine Republic, in the 1300s, to establish one of its 'terrenuove' there; today Castel San Giovanni, it was founded in order to conquer one of its last feudal areas and thus gain control of the entire territory.

Between the 1400s and the 1500s, the Loreto Sanctuary became an important stop for pilgrim's from the West, allowing the Valdarno to grow in size and importance.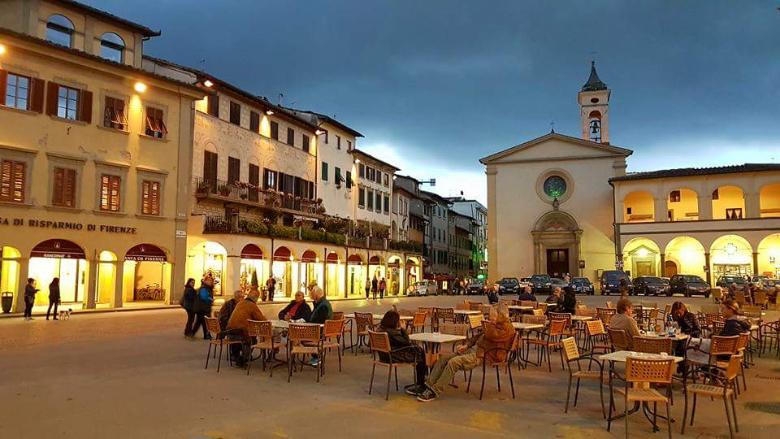 Following the route, on foot or by bike, you can admire some of the most beautiful valleys and hills of Tuscany. Here are the steps:
First stage: Porta San Miniato (Florence) - Troghi, walking for 14km from Porta San Miniato passing through Gavinana, Il Bigallo and San Donato in Collina means after approximately three hours, you'll arrive at Troghi.

Second stage: Troghi - Figline Valdarno, starting from the main street via Fiorentina in Troghi walk for 14.4 km, passing La Felce before getting to Figline Valdarno.

Third stage: Figline Valdarno - Montevarchi, keep following the via Aretina for 12km passing through San Giovanni Valdarno before reaching Montevarchi.

Fourth stage: Montevarchi - Laterina, staying on the via Aretina and heading south for 16.4km means you'll pass the village of Levane and touch the outskirts of the Valle dell'Inferno e Bandella nature preserve before arriving at Laterina.

Fifth stage: Laterina - Quarata (Arezzo), heading east for 10km, you'll pass Ponte Buriano before getting to Quarata, just outside of Arezzo.


More info: vieromee.eu
You might also be interested in