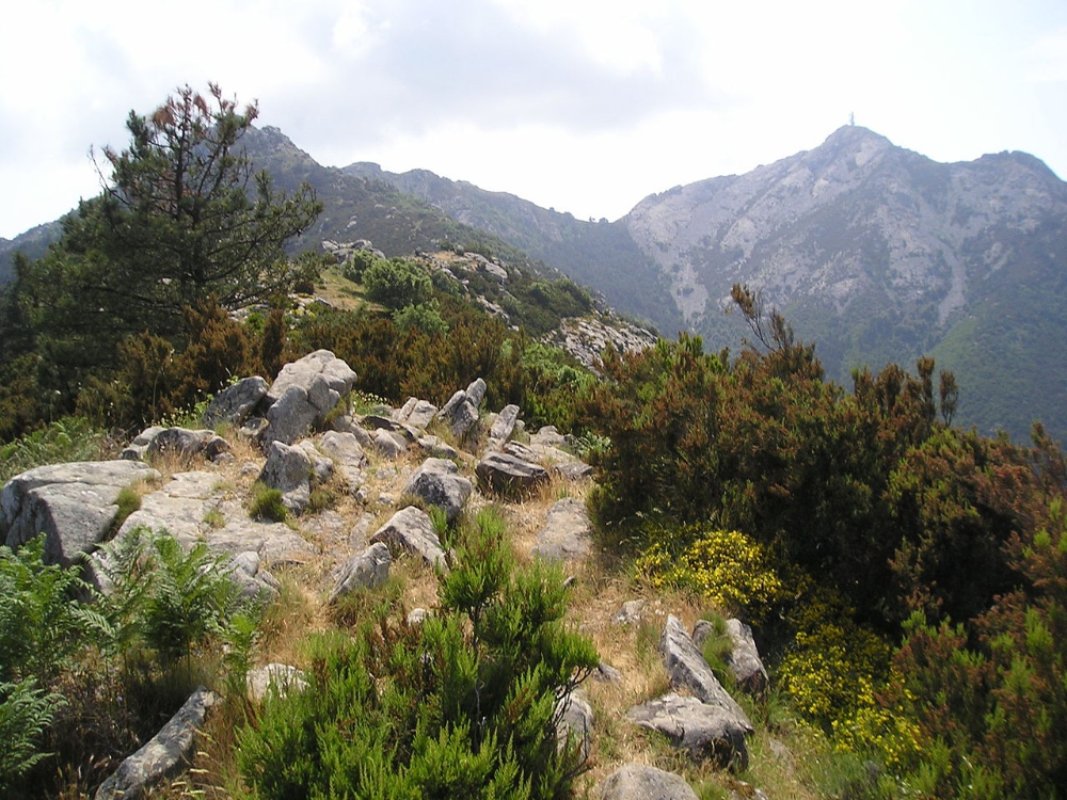 Walking on Elba Island
A hiking itinerary in the park of the Tuscan Archipelago
This itinerary begins at Cavo, a pleasant bathing village on the northern coast of Elba which you can reach from Rio Marina along the coastal road or from Rio dell'Elba along the interior Parata Road. At the end of the 1800s the Villa Tonietti, also known as "The Castle", was built here. An imposing building in an eclectic style which served as a symbol of the power and economic stability of the family which managed the local mining industry.

Length: 5.5 km
Ascent: 200 m
Average time to complete: 3 h
Difficulty: medium-easy

From the heart of the small town take Lungomare Kennedy: the marine panorama is enchanting, with views of the Palmaiola and Cerboli islands. After you pass the headlands at Capo Scandelli and Capo Castello, the beautiful beach of Frugoso and the tiny island of Topi will appear.
Continue along the gravel road that heads through a thick brush where it is possible to observe the extraordinary biodiversity of the Mediterranean flora. In the spring the flowers make this an even more suggestive place. In the summer the myrtle flowers decorate the path and in the rest of the year the blue flowers of the rosemary bushes take centre stage.

The road ascends in large zig zags along the slopes of Monte Lentisco and when the path opens again on the sea you'll see a piece of the coast from Capo Vita towards the Gulf of Portoferraio. Drunk on the aromas of the local plants, continue along the path which begins to descend until it arrives in a holm oak grove. The path rises again towards the top of the Cavese hill, where you'll find the particular structure of the Tonietti Mausoleum.

Nearby the mausoleum you'll find a fork in the road: one path will allow you to return quickly to Cavo, while the other takes you on to Monte Lentisco along the first part of the Great Crossing of Elba which is the backbone of Elba passing from one end to the other.

The itinerary ends at Solana Alto because from here you can take the small road which quickly takes you back to Cavo.
You might also be interested in