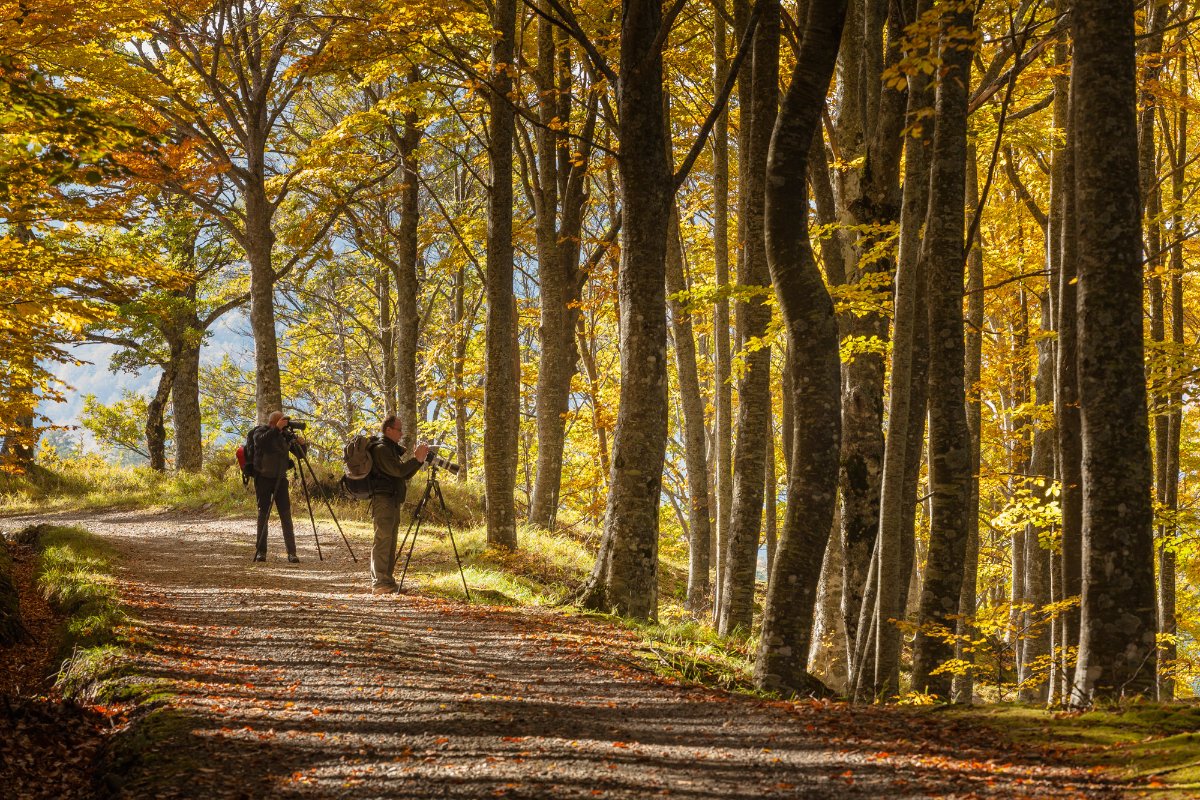 Volterraio eagles' nests
Ancient appeal characterizes natural slopes
Departure point: Rio nell'Elba
(178 m. above sea level)
Arrival point: Rio nell'Elba.
Length of journey: 12.8 km
Rating: average difficulty
Total climb: 610 m
Maximum height: Cima del Monte (516 m.)

From the square in Rio nell'Elba you'll find a small alley that leads through the village to Le Panche (327 m., with picnic). From here, there is a paved road with fine views. After 2 km, you'll arrive at the slopes of the Volterraio. An uphill track starts from this point, you'll pass through Mediterranean bush and reach an imposing castle (394 m) in around 40 minutes. It was built when the Maritime Republic of Pisa ruled the area and its aim was to protect the population of the island from frequent pirate attacks. A lookout post against assaults from the sea and a hideout in case of aggression, the castle of Volterraio is perfectly integrated among the rocks, dominating the northern side of the island. Once at the top, you will notice that time has inflicted indelible marks on the structure but its appeal is still intact: there, you can see boundary walls, the stairs to the drawbridge, the wall-walk with the watchtower, the square tower, rooms and vaults, the remains of an oven, wells and cisterns, storage spaces and underground passages.

The itinerary returns onto the paved road for 4 km. (go left at the crossroads) until reaching the pretty Romanesque Church of Santo Stefano alle Trane, built in the 12th century. Passing by the ancient lime oven, there's a path that leads uphill to the main trail which continues along the crest connecting the peaks of the east mountainside. Our itinerary goes north on the ridge, where you can admire extraordinary views of the Gulf of Portoferraio, the cultivated valley of Magazzini. To the south, you'll find Porto Azzurro while Mount Calamita is eastwards. Once you reach Mount Castello (390 m), which dominates the silent valley of Monserrato and the scenic Sanctuary dedicated to the Spanish Madonna, continue to the top of the mountain from which there is a fabulous 360° view on Rio Elba. You can appreciate the abandoned mines, the Tower of the Giogo, the imposing Volterraio, the beach of Barbarossa and Porto Azzurro. The steep, swift descent, brings our itinerary back to Le Panche and the stillness of Rio nell'Elba.
You might also be interested in