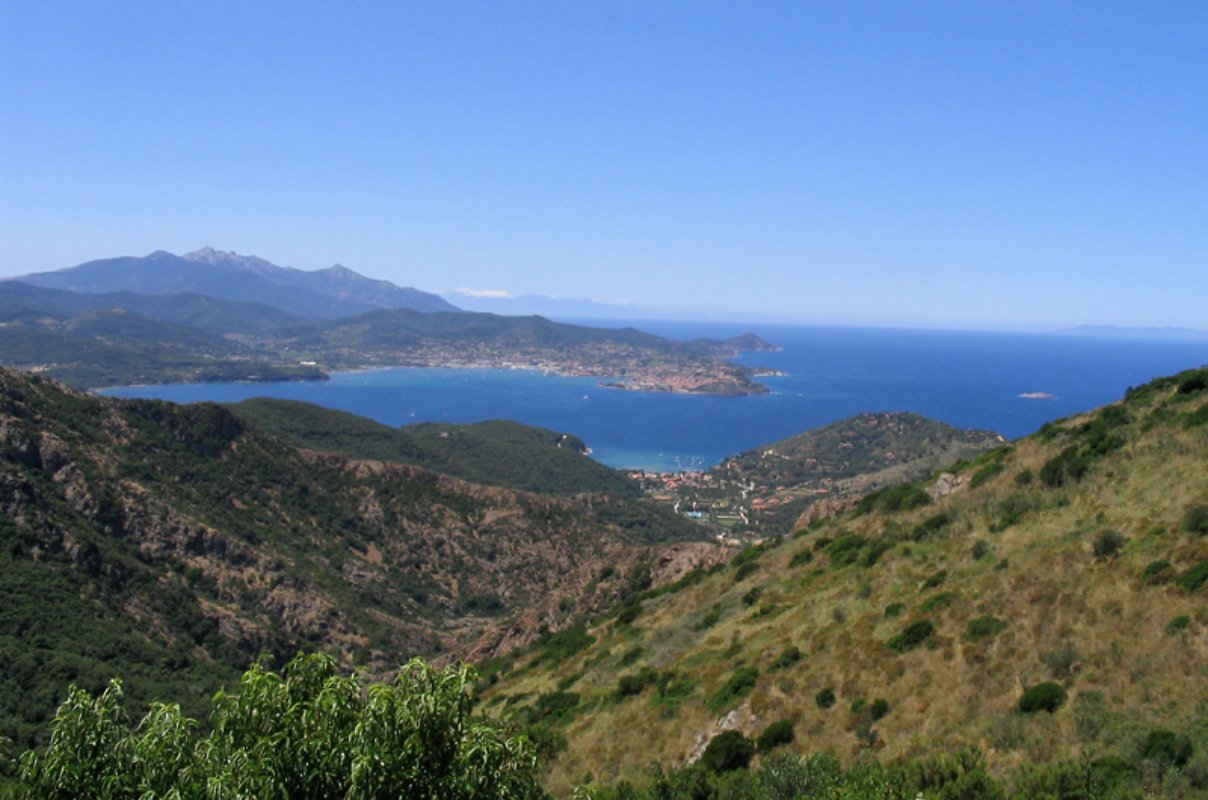 Visit Elba island on motorcycle
Fabulous roads and clear waters
Elba island is a pearl in the Mediterranean Sea. There is crystal clear water, great beaches, culture, and wonderful roads for driving. Everything you need to relax body and mind - on your motorcycle.
Departure/Arrival: Portoferraio
Distance: 150 km 
Duration: 3/4 giorni
Kind of road: misto, collina, lungomare
Province: Livorno
Set your GPS: Portoferraio, Capo d'Enfola, Procchio, Marciana Marina, Poggio, Marciana, Sant'Andrea, Chiessi, Pomonte, Fetovaia, Cavoli, San Piero in Campo, Sant'Ilario, La Pila, Lacona, Capoliveri, Innamorata, Porto Azzurro, Rio Marina, Cavo, Rio nell'Elba, Volterraio, Portoferraio. 
We leave from Piombino. While waiting, visit Piazza Bovio and the old harbor. It's surprisingly pretty. When we head out into the open sea, you will see two bays: Nisporto and Nisportino. Then after about fifty minutes, you get to Portoferraio: once an enchanting Medici home with Stella and Falcone forts.
The harbor is dominated by the tower of Passananate (Martello tower): an example of military architecture, a prison during the time of the Lorena and today a home for art exhibits. The old town is filled with elegant shops and cafes, and leads all the way to Palazzina dei Mulini (which was Napoleon's residence) for a picture perfect setting.
After a short excursion to Capo d'Enfola and back, we leave for the western coast, aiming for Procchio: which includes some of the best beaches (Procchio, Spartaia, Paolina and  Guardiola). Even Biodola and Scaglieri are great. Every deviation is good for a swim, so make sure you have your suit with you.
Then, heading along the coast and SP25, we reach Marciana Marina and its simple but pretty harbor, with its own Torre Saracena. With a steep climb we leave the sea behind and explore Marciana town. The turn-off for the town of Poggio is highly recommended. In Marciana put your kickstand down and take the cable car to the top of Monte Capanne (1019 masl) for a stunning view of the the entire Archipelago.
Go back down the SP25 but take a brief excursion off to the right towards Sant'Andrea and its Caribbean beach. Then let's explore the western coast. Go by Chiessi and Pomonte, which are perfect at sunset for the view. Fetovaia is a perfect place for another swim, as is Cavoli, with its amazing beaches.
But keep riding and visit the three towns of San Piero in Campo, Sant'Ilario (with its view from San Giovanni tower) and La Pila, before crossing the harbor of Marina di Campo, which is busier but which deserves a quick visit while the handlebars point towards Lacona, on the SP30.
After a series of curves and semi-curves, the road is fun again. Head towards Capoliveri, a true gem worth visiting. Spiaggia dell'Inammorata and private roads make the mining area of Punta Calamita one of the best places to visit.
Have a little fun in Porto Azzurro, then hit the road and explore the medieval town of Rio nell'Elba and its mining museum, before heading back to the coast via Rio Marina. U-turn at punta di Cavo and a nice winding road of Volterraio: until 1984 this was a dirt road for off-road bikers, then came asphalt and now it's one of the best roads to explore. The itinerary ends at the thermal village of San Giovanni where you can enjoy mud baths. 
You might also be interested in