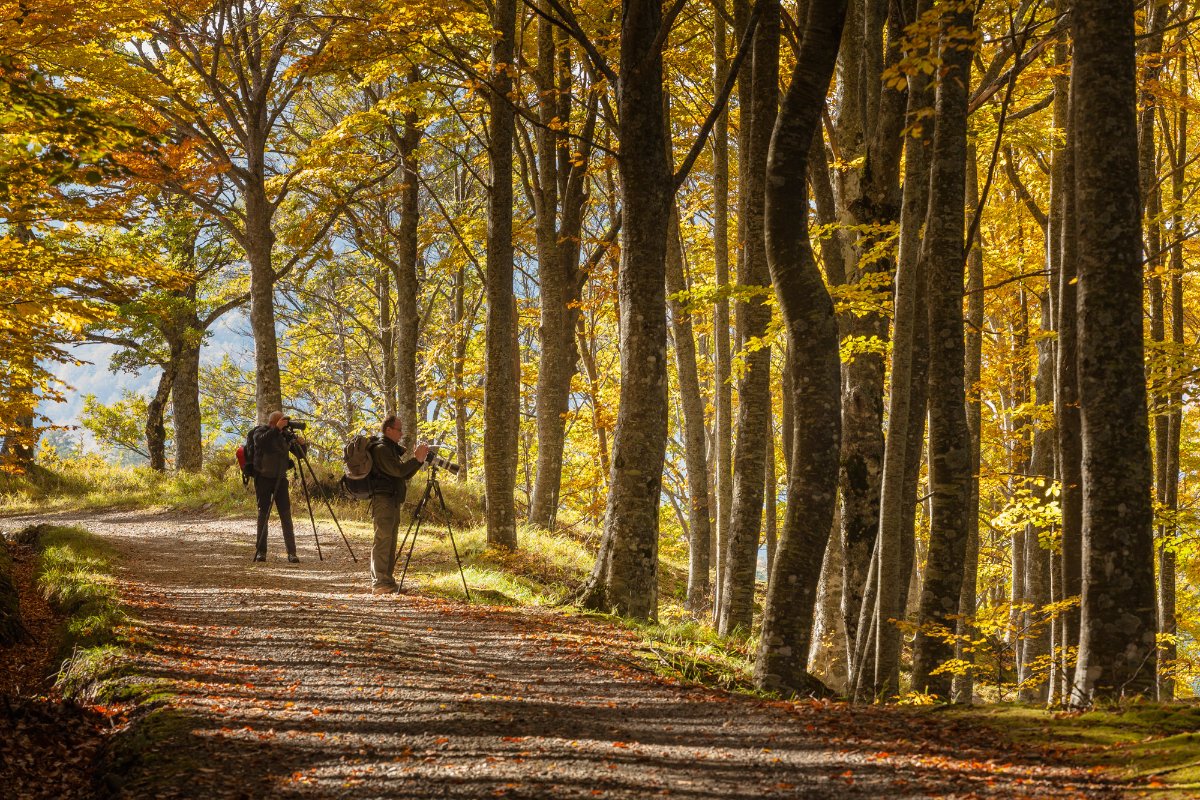 Via Romea from Bagno di Romagna in Corezzo
Towards Rome, though age-old, undamaged lands and towns
The first stretch of Via Romea enters Tuscany at Bagno di Romagna, the land of "slow living". This is the meeting point of natural warm waters, intense flavours, small-town friendliness typical of the mountains and quality services, the result of much experience.
Pilgrims are now inside the Natural Parco delle Foreste Casentinesi nestled between villages and ancient paths, culinary traditions and spiritual temples.
After passing the centre, cross the Gualchiere, a settlement in existence since the sixteenth century.  The village still includes houses, an agriturismo and machinery from ancient workshops where the local shepherds once supplied wool.
After the bridge crossing Fosse del Capanno, pass in front of the maestà Balassani, also known as the "Maestà di Lorenzo Birbone", recognized since the end of the 16th century. The cell, which is an unusual shape for the area, also served as a refuge in event of bad weather for those venturing to the Passo Serra.
As travellers continue on the ancient route, they then approach the most difficult and steep trail. This mule track once served as the link between Tuscany and Romagna until the nineteenth century.
Nasseto is the stopping point for pilgrims and lies at the foot of Mount Zuccherodante. From here, follow the path that leads into a dense beech tree forest until the Passo Serra (where a stone commemorates the Ancient Romans).
Moving into the historic centre of Serra di Sopra, we arrive at the church of Corezzo.
You might also be interested in