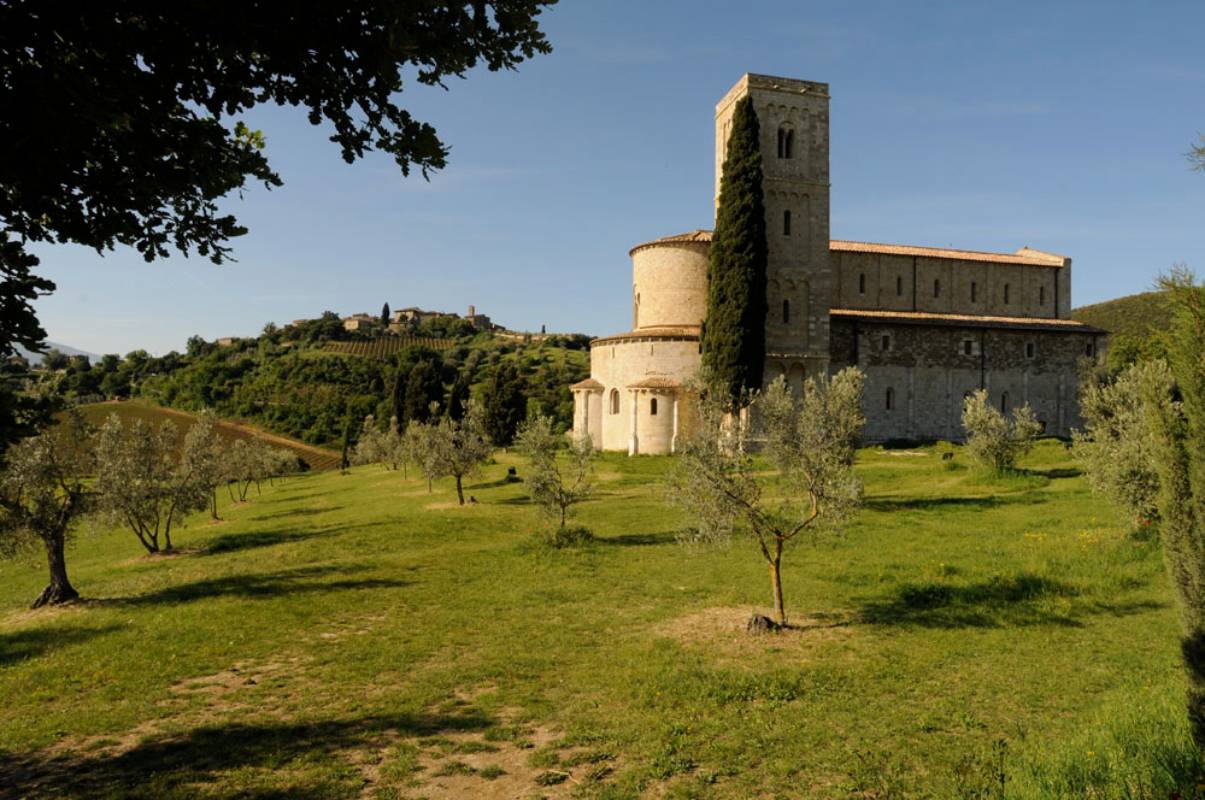 Via Francigena: the Montalcino alternative route
An alternative route in the Sienese area, stopping to admire the Abbey of Sant'Antimo
The long walk from Canterbury to Rome along the Via Francigena is incredibly tiring. Certain parts are particularly difficult and require major physical as well as mental training. Other parts are so beautiful, you almost don't notice how hard it is to walk it. This can be said of the section that goes through the Tuscany countryside near Siena, where the rolling hills meet the clear sky in the perfect place for serenity and health.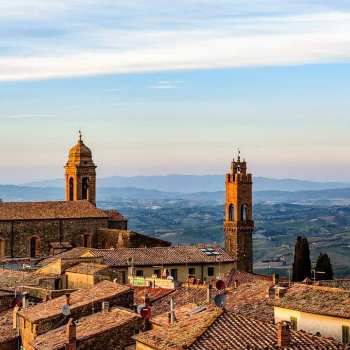 Just off the official trail of the Via Francigena, that connects Buonconvento to San Quirico d'Orcia, there is a variant that passes into the territory of Montalcino, famous for its production of Brunello wine. The town has a medieval atmosphere that blends beautifully with its panoramas onto the Val d'Orcia.
The first thing to visit on this trail is the Badia Adenga. In the Middle Ages, it was the location of an important Benedictine abbey. The current church features one of the largest crypts in the area.
The nearby church of the Madonna delle Grazie dates to at least the 14th century, when it was the Oratory used by the Abbot of Sant'Antimo for the distribution of indulgences.
Access the town of Montalcino through Porta Burelli, a large and fortified opening, parts of which have been transformed into housing. Going through the large double door, noting its Saracen influence, you head in the direction of Poggio Civitella, a 6th-century inhabitation that crawls up the gentler sides of a large hill.
The much awaited destination is the Abbey of Sant'Antimo, which legend says was founded by Charlemagne himself. There are remains of the original Carolingian structure in the apsidal areas, such as the sacristy (which was the antique church) and the small crypt with three naves punctuated with porphyry columns. The current church dates to 1118 as per an inscription on the high altar.
One of the Abbey's most important characteristics is the material out of which it was made – travertine marble, with alabaster veins, which comes from the nearby quarries in Castelnuovo dell'Abate.
You might also be interested in