Valico della Crocetta in the Mugello
Cyclists' most intimidating climb
There aren't many climbs in the Mugello feared by cyclists as much as the Valico della Crocetta is. At a distance, it doesn't seem so horrible, nor does it when you're on the slope (only 817 metres), but this isn't the whole story. Indeed, there's a 2.5 km climb that requires serious effort and can cause more than a few problems for cyclists that aren't properly trained.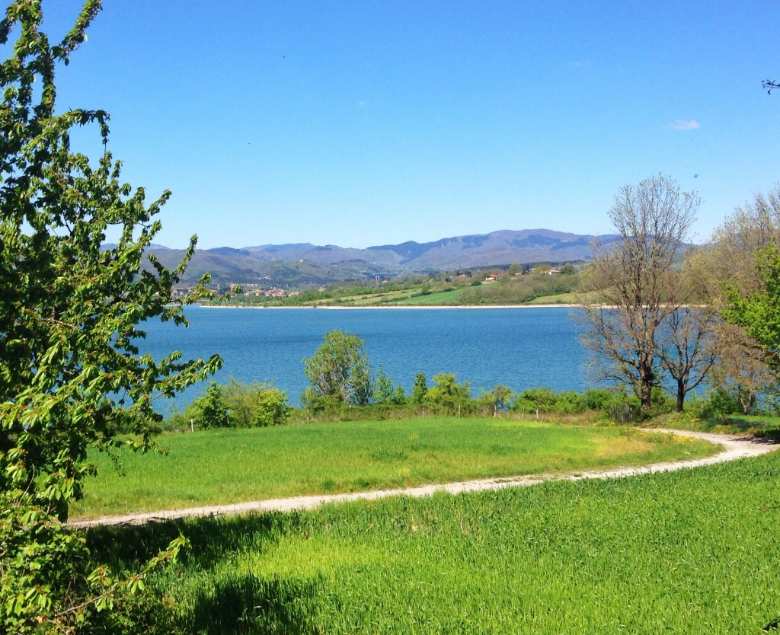 The route begins at Barberino di Mugello, continuing for 1.5 km to Passo della Futa, after which, turn left towards Montepiano. Once you get beyond the small bridge over the Aglio Stream (2.7 km), the real climb begins. The 10% incline makes the beginning very difficult, but the road will start to level off as you get closer to the underpass of the Autostrada del Sole. The road will then start to rise sharply here, and between 3.5 and 4.7 km, the slopes are pretty severe (up to 15-16%), requiring your full strength. At 5.1 km, the road flattens again and starts to descend after 200 metres.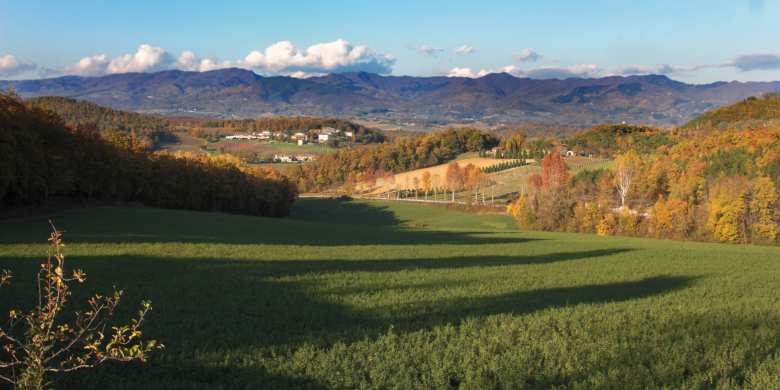 Two km of slight ups and downs lead to the town of Mangona (7.5 km, 500 msl). From here, you'll head uphill for another stretch, which is steady but still difficult (7.7% average incline), before reaching the border of the province (10.7 km). At this point, the slope starts to decrease (4-5%) and, after crossing through a portion of woods, you'll reach the Valico della Crocetta at 817 msl. Three km of downhill slopes lead you to the town of Montepiano.
You can take a ring route from Montepiano to Prato, over to Calenzano (watch out for the cars!) and back to Barberino via Passo delle Croci in Calenzano (about 72 km). You can also leave Montepiano in the direction of Castiglion dei Pepoli, deviating after a few kilometres for Monte Tavianella and the Sanctuary of Bocca di Rio, then head back uphill to Passo della Futa from Roncobilaccio, before returning to Barberino. Though shorter than the other route (about 50 km), the ride is harder, but it might be worth it: the whole journey is truly spectacular!
You might also be interested in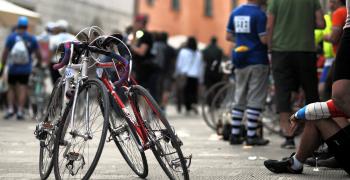 directions_bike
Learn more
Cycling
Cycling is the best way to delve deep into the soul of a territory. It allows you to reach the most beautiful places by taking the less-travelled
continue...