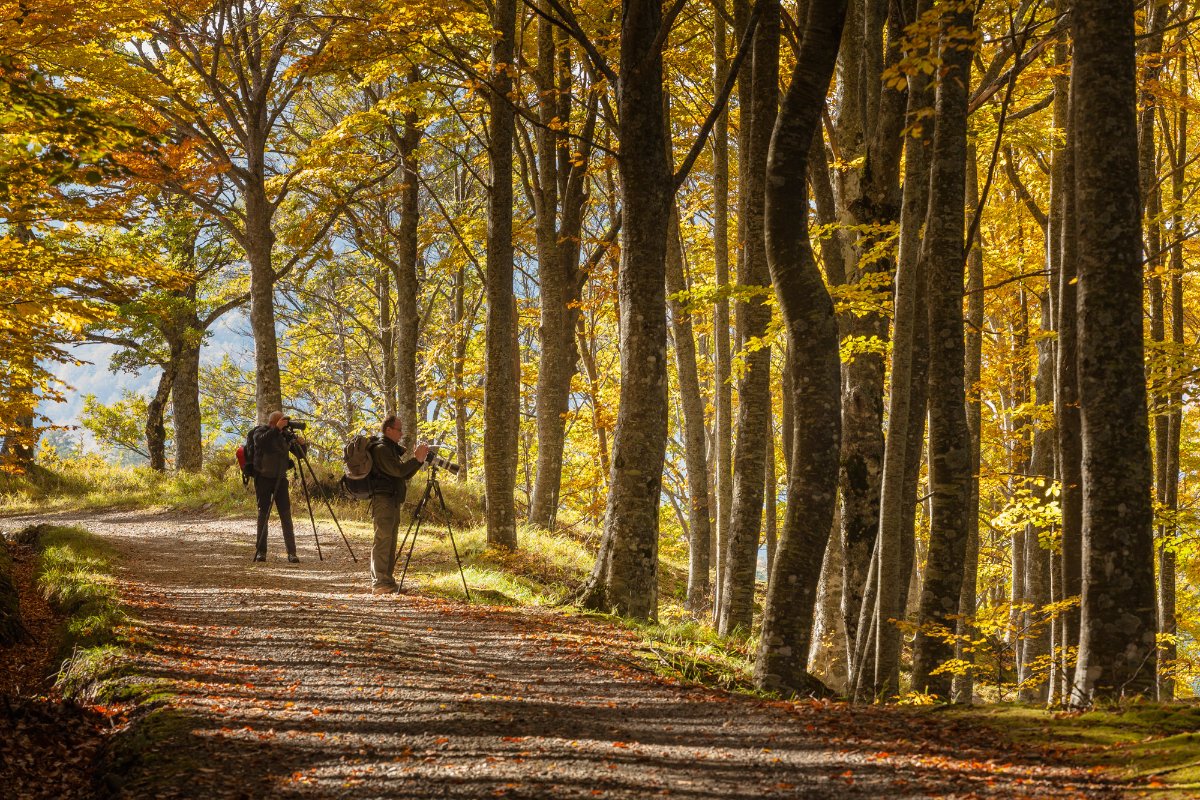 Trekking in the Apennines: the tenth leg
From Scaffaiolo Lake to Passo dell'Abetone
The strong wind from last night has blown the sky clear and it's a beautiful August day. The light reflects of the lake and makes us blink as we come out of the hut where we spent the night. To wake ourselves up we decide to dive into the freezing water. What an invigorating start to the day. The mountain tops are the greenest of green and the sky is the bluest of blue and with views like that, walking is easy. We have breakfast at the Refuge Duca degli Abruzzi (which was the first ever refuge built in the Apennine mountain chain in 1878).

The path we take this morning is the ridge-top 00 westwards path. We come across a lot of other walkers, families and groups of friends, all of whom have decided to take a stroll around the lake on this sunny August Sunday. We pass Mount Spigolino on the left and spot fields of grazing mules – not horses as many people mistaken them for. It's strange to think that until just a few years ago, these animals were the main form of transport in these mountains taking goods from Modena into Tuscany. We soon reach the Passo della Croce Arcana (1675m) where there is a monument in memory of the Alpine soldiers who died in Russia during WWII. For centuries, this route was the main thoroughfare from the Adriatic coast to the Tirreno sea and in fact these mountain paths are rich in history. From here, the ridge becomes much steeper and goes up and down a lot. We take our time following the path that winds its way across the ridge like a long snake wrapped around the rocky crests.

After one final climb we reach Libro Aperto (1937m), the highest point of today's walk. We can't help but feel pleased with ourselves as we look back to the distant Corno alle Scale and see all the ground we have covered. The worst of the walk for today is over so we stop for a while before heading off to Passo dell'Abetone.

The path then goes down the grassy slopes to the plain and the Boscolungo Forest. This forest is one of the oldest and most interesting woodland areas in the northern Apennines and is full of different species of fir trees. We follow the road through the forest and after forty minutes we arrive at the Abetone 'Pyramids'. We decide to spend the night in the local youth hostel which is on the asphalted road, 2kms from the town towards Lucca.


You might also be interested in