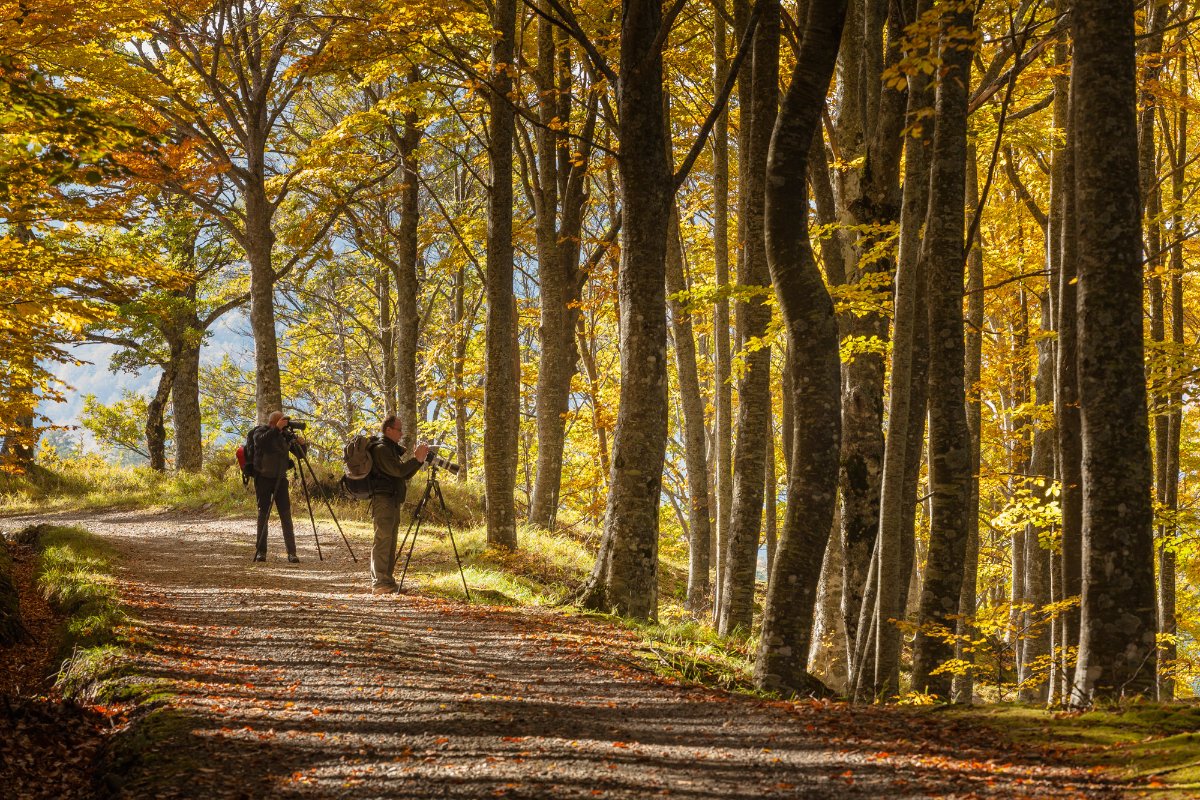 Trekking in the Apennines: the sixth leg
From Greta's to Casaglia
The smell of coffee brewing on the stove at
Greta
's wakes me up. I go down the wooden stairs to the large terrace which looks out onto the Acquacheta valley, where I find milk, homemade honey and jam. What a great start to a day's walking. Jimmy and his wife who own the farmhouse chat about how they enjoy living in contact with nature. They have PV solar panels, raise goats and sheep, have two horses for transporting wood and grow all their own fruit and vegetables. Their goal is to make this farmhouse completely autonomous. Until recently, even the white stone road didn't exist and they had to go everywhere on foot or horseback. Jimmy tells us that the famous waterfall of the
river Acquacheta
is only one hour's walk from here (mentioned in Dante's Inferno). It's a grey day though so we decide not to extend our walk and head to our original destination, the
town of Castaglia
instead, missing out the
water fall
.
We manage to avoid the asphalted road that we had taken the previous night and, following Jimmy's advice, get onto the
411 footpath
. The path is quite steep but we soon reach the top of the hill and the ridge-top path. By taking this path, we have avoided the much steeper
Monte Peschiena
. We continue along this path, which is an extension of the path we took the day before. We soon arrive at
Giogo di Corella
and then go down to
Porcellacchi
which is where many of the area's footpaths meet. The surrounding countryside is varied and beautiful. We head on to
Giogo di Villore (1072m)
and go up to
Alpe di Vitigliano
where we find a hut
(Baita del Faggino)
that protects us for a moment from the strong wind.
We walk across wide grassy areas to get to
Poggio degli Allocchi
where there is a great view of the Lamone Valley and all of the Mugello region. We leave the
00 footpath
at this point and follow a path that heads into the valley. We reach the town of Casaglia after 40 minutes walking. Everyone we talk to in the town is very helpful and we are soon shown where we can put up our tent. We get to know most of the town's inhabitants that evening over a few glasses of wine.
You might also be interested in