Through nature in Sassetta
A lovely walk or bike ride to Podere La Cerreta
The hills of Val di Cornia are the ideal place for a stroll through nature. On foot, bicycle or horseback, you can unearth the most beautiful nooks and crannies that this part of Tuscany has to offer, among the greens of Mediterranean shrub and the clear blue waters of thermal springs.
Here is one possible route to help you take in the beauty of the region. It passes close by Sassetta, a noted health destination thanks to its thermal springs; it takes you through untouched landscapes and local flavours. We recommend a medium-difficulty path along the Strade Bianche. If you are in search of peace and tranquillity, you will feel at home.
The route through Sassetta begins in the carpark of the agritourism La Cerreta, which you can reach by following the road that runs from the town centre down to Pian delle Vigne, in the direction of Frassine – Monterotondo Marittimo. Its entire length unfolds over a dirt track, along the Sassetta Trekking trail number 1.
From this starting point, go down the dirt path, bending to the left, in the direction of the hill of Casetta Fiorentina: the climb stops at an altitude of 900m. Continue on the left while heading downhill for 1.2 km, before coming to a crossroads near the Agritourism Podere I Colli. From there you head to the right, descending for 400 metres and then climbing again, up a hill where routes 1, 2 and 3 intersect.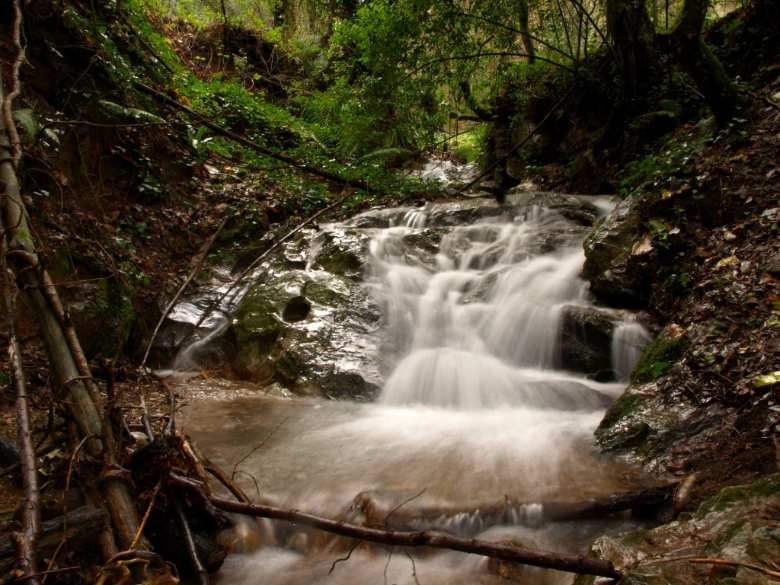 Proceed along route 1, turning left towards the farm of La Pieve (which offers an excellent view), and descend for 3.5km until you emerge on the floodplain of the Lodano stream, near a small lake.
Head left, hugging the lake and then the stream. The road dwindles to a path and its signposting ceases to be obvious: avoid stumbling down paths and ditches that arc away on the left slope and run down to the bottom of the valley. Having reached the first clearing, you walk (or pedal) into the thick woods, and from the second clearing onwards you keep to the riverbank until you come to the start of the path.
A little further on you reach a junction: curve to the left, following the signposts that indicate route no.1. Climb for 1.3km and then come down towards Podere I Colli; at the next crossroads, turn right onto the wooded dirt path, which has a loose, stony surface, and descend towards Pian delle Vigne.
Having come to an old bridge, turn left and traverse the floodplain until you come to another crossroads 1km ahead. Continue across it, still heading left, in the direction of Podere La Cerreta.
You might also be interested in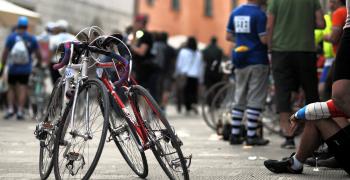 directions_bike
Learn more
Cycling
Cycling is the best way to delve deep into the soul of a territory. It allows you to reach the most beautiful places by taking the less-travelled
continue...