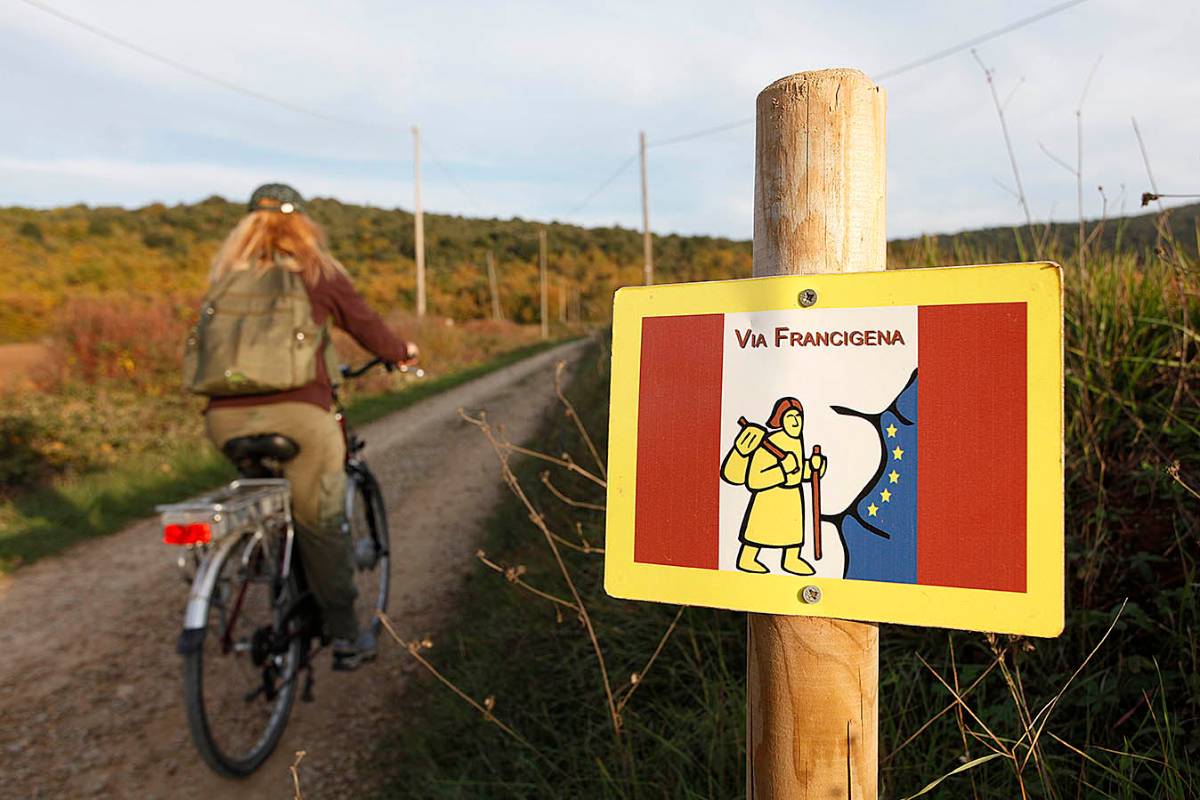 Discover the Francigena Toscana on two wheels
The Via Francigena by bicycle
The Via Francigena Route passes through unique landscapes, just like the ones in Tuscany. Even if it is mostly known as a walking itinerary, it's possible to ride it by bicycle, too. If you are trained, cautious and confident in planning a suitable travel outline, the Francigena can be traveled by bike, without forgetting that there's not a separate cycle path: the route passes through residential areas, extra-urban roads and dirt roads (or white road). This should not dissuade you, because the Tuscan section of the Francigena is secured for cycling purposes.
Passing on asphalted paths and country roads, the cyclist faces an uninterrupted journey that meets the pedestrian route of the Via Francigena, following the stages defined by the official route.
The itinerary is fit for a hybrid bicycle with panniers and presents no need to lift it or get off and push it. The bike path is generally separate from the walking path, but they have some passages in common.
The route has a high level of difficulty especially at the Passo della Cisa and in the hilly province of Siena. In particular, in the stretch between Aulla and Sarzana the route (with slopes and dirt) is for experienced cyclists. Alternately you can take the train in the stretch that goes from Aulla to Santo Stefano in Magra, to continue in Liguria along the Lunense canal and rejoin to the Francigena track.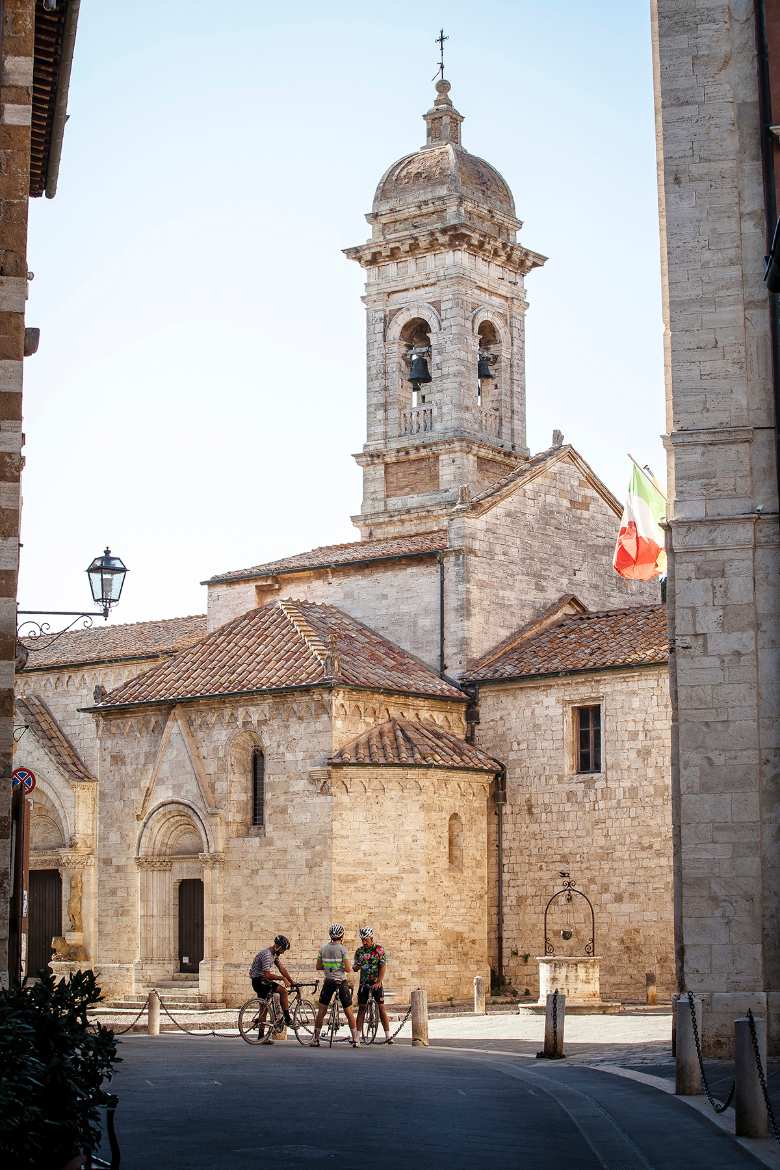 The Tuscan section of the path is particularly beautiful, varied and interesting: from the Cisa Pass it gets across the Lunigiana on a comfortable asphalt road on the right of river Magra.
From Carrara the landscape changes and you ride along the beautiful seaside bike path. Following the sound of the waves,you go to Pietrasanta, Camaiore and Lucca. From there, you basically follow the walking path until Altopascio, then leave it to ride on secondary roads touching San Miniato and Gambassi Terme then, after a long climb, you ride down into San Gimignano.
After this, you enter Val d'Elsa, where you ride along the bike path built on the old railway to Colle val d'Elsa. You then join the walking path again and follow it with few detours until Siena and from there to Buonconvento and San Quirico d'Orcia. And then Bagno Vignoni and Bagni San Filippo for a break in the thermal wellness.
From here you will join the old Cassia road again and follow it until Ponte a Rigo, and then, in Lazio.
The Tuscan stretch of the Via Francigena can also be traveled from south to north, click here to download the itinerary of the Via Francigena Toscana by bicycle from Acquapendente to Pontremoli.
You might also be interested in