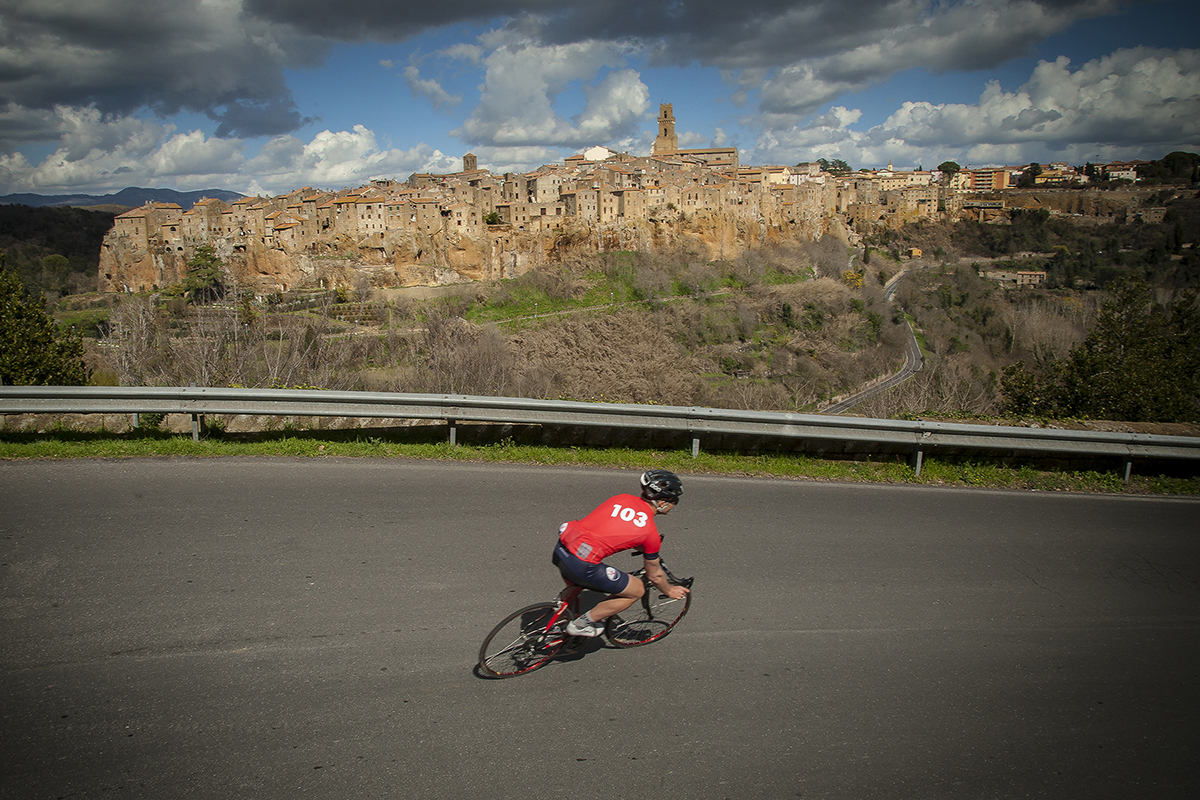 Photo ©Mario Llorca - Ciclica
The tuff towns by bike: Sorano, Sovana and Pitigliano
Explore some of the most authentic parts of Tuscany
This is a route which takes in the beautiful landscape, requiring a full day to visit the many sites along the way. The most challenging section is the short hill up to Sorano and the 3km climb from Pitigliano.
First Stage
Sorano and the rocky town of Vitozza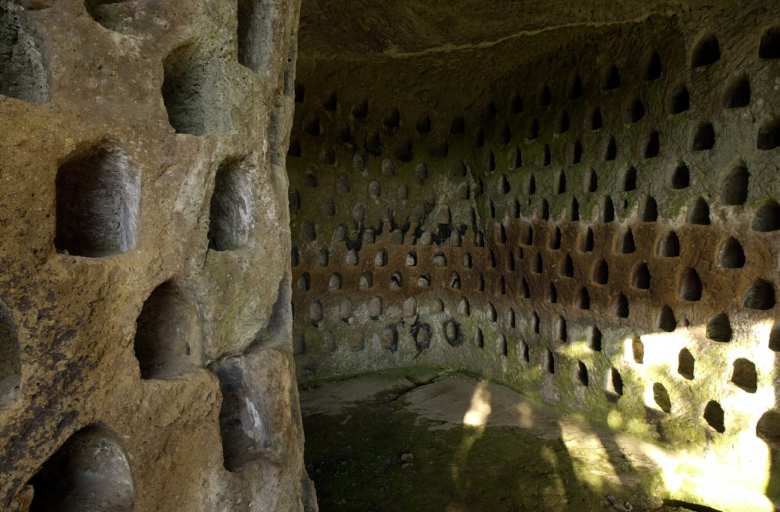 The route continue along the S.P. 12 in the direction of Pitigliano. After 1.8 km you will come to a crossroads: continue straight (crossing the S.R. 74) towards Manciano, avoiding the turn-offs to the right for Sovana and Pitigliano.
You cycle along the S.P. 127 "Pantano" road. The route here is relatively unchallenging and passes through farmland for approximately six kilometres. When you reach the junction turn right on the S.R. 74 towards Pitigliano. In the locality of Madonna delle Grazie there is a stunning view over Pitigliano, well worth the 2km of effort it takes to get here: 1.2km downhill and 800m up. It is all but impossible not to be bewitched by this place.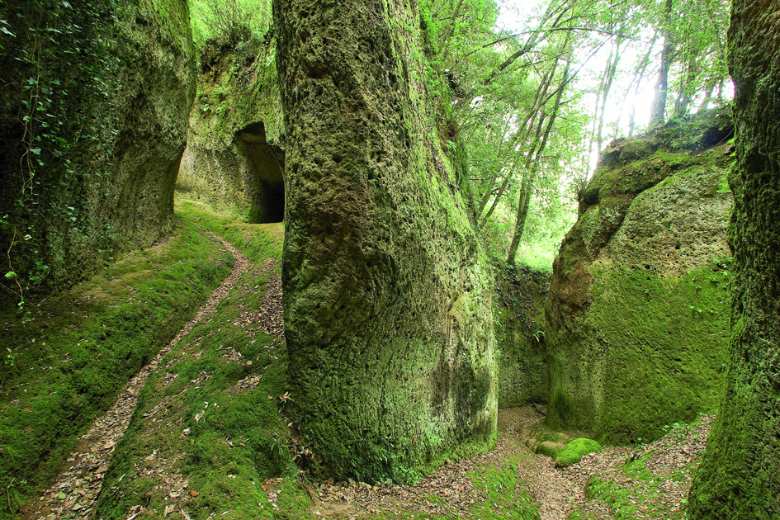 After passing through the centre of Pitigliano, you will find yourself back on the same road, which you follow towards the Lente Valley. After the town, look out for a distinct bend to the left, but turn right towards Sovana by the S.P. 46. You will pass by the spur of tuff rock, on which the town of Pitigliano is built. Climbing a further 4.8km uphill you will get to a T junction (45.5 km). Turn left and enjoy a 2km downhill stretch before arriving in Sovana. The route turns right along the S.P. 22 towards Sorano and descends for 4 km between the high tuff walls. You will then pass near the Via Cava of San Rocco, coming to the bridge over the river Lente. After an uphill kilometre you will find yourself back at Sorano (52.5).
You might also be interested in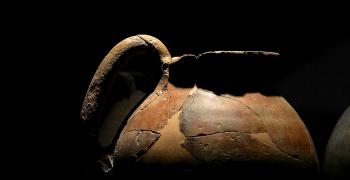 trip_origin
Learn more
Etruscans
Mistery, history and arts: exploring Tuscany in the footsteps of the Etruscans means getting in touch with an ancient, fascinating and enigmatic
continue...