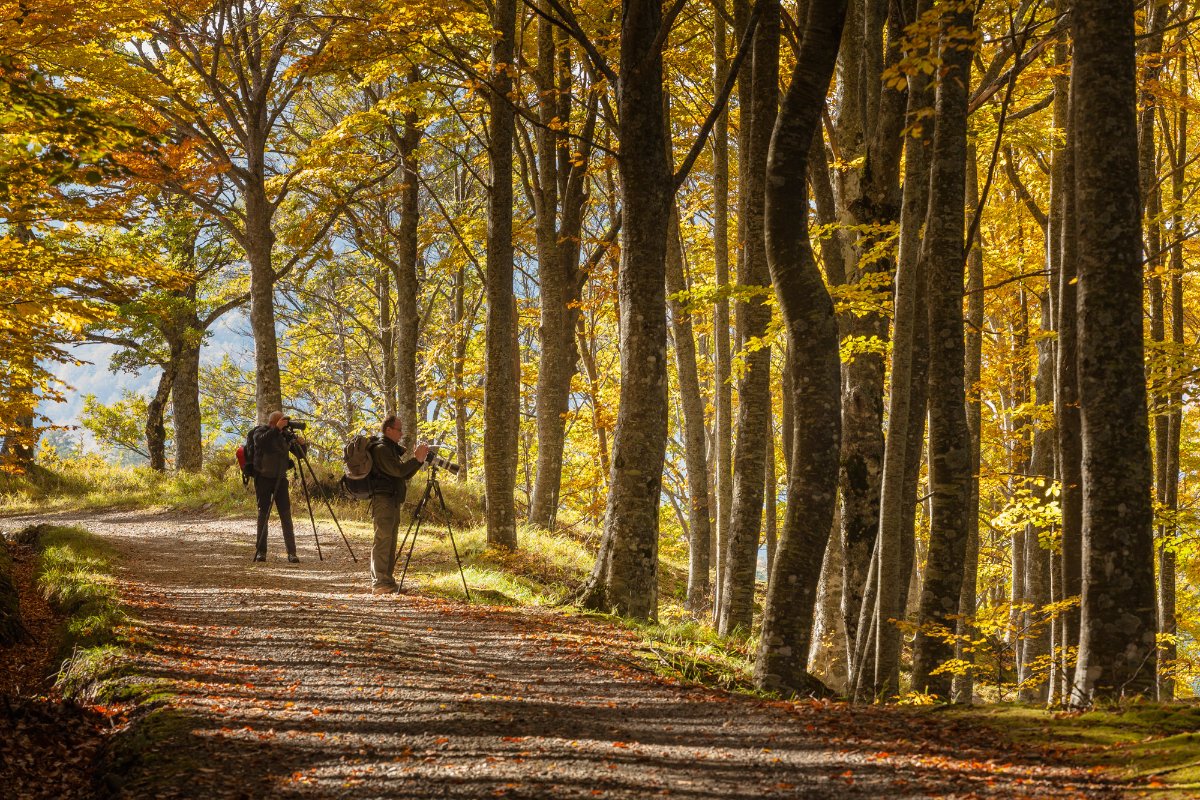 The Ombrone Valley
Bordering the provinces of Siena and Grosetto
Take a trip through the Ombrone Valley and don't miss catching a glimpse of some of the area's loveliest hamlets such as Casal di Pari, Pari, Civitella Marittima, Paganico, Campagnatico, Sasso d'Ombrone, Batignano and Sticciano.
Agricultural areas, pasture lands and forests characterize the landscape. In Terme di Petriolo, you'll find trails leading to the Belagio Castle, while visitors to Cingiano and Castiglioncello Bandini can take a hike along trails surrounding Mount Amiata.
THE ROUTES
An interesting 8-km trail from Paganico leads to Campagnatico for bikers who wish to see medieval architecture. On foot, by bike or on horseback, why not try the 9-km trail crossing theFarma Nature Reserve that goes from Casal di Pari to the Bellagio Castle? Those who love culture and nature will opt for the semi-circular trail leading from Pari to Terme di Petriolo; in addition to the town's thermal baths, you'll see part of the fifteenth century walls that once surrounded the city. From here, you'll have your choice of itineraries leading to Monticiano, Montalcino and Buonconvento.

Out-door fans on the trail from Pari to Monte Antico (11 km) will want to walk along the right side of the Ombrone until they reach Monte Atico's church and castle. Those looking for a shorter route in the area will want to opt for a 3.5 km hike around Monte Antico. A trip through the reclaimed territories of the Valle della Bruna will take you to an interesting convent and down toward Fosso Michelaccio and Poggio Valdidonna.

Discover forests and Mediterranean vegetation in a 9-km bike ride at the foot of Poggio Leoni, from Sticciano to Montorsaio. And while you're on the move, following the trail that leads from Paganico to Montorsaio, why not stop and take a glimpse at the hamlet of Montorsaio, right near the Ombrone River?
A pleasurable 12-km trek from Sasso d'Ombrone will take you along the left bank of the Ombrone, before reaching the hamlet of Monte Cucco. Those looking for a longer adventure can go along the gravel ring leading from Cinigiano to Castiglioncello Bandini (14 km). The return trip crosses the Melacce Stream. Various trails in the Monticello Amiata area are well worth the climb, allowing visitors to explore the western side of the mountain, characterized by the Zancone Stream Valley.
You might also be interested in