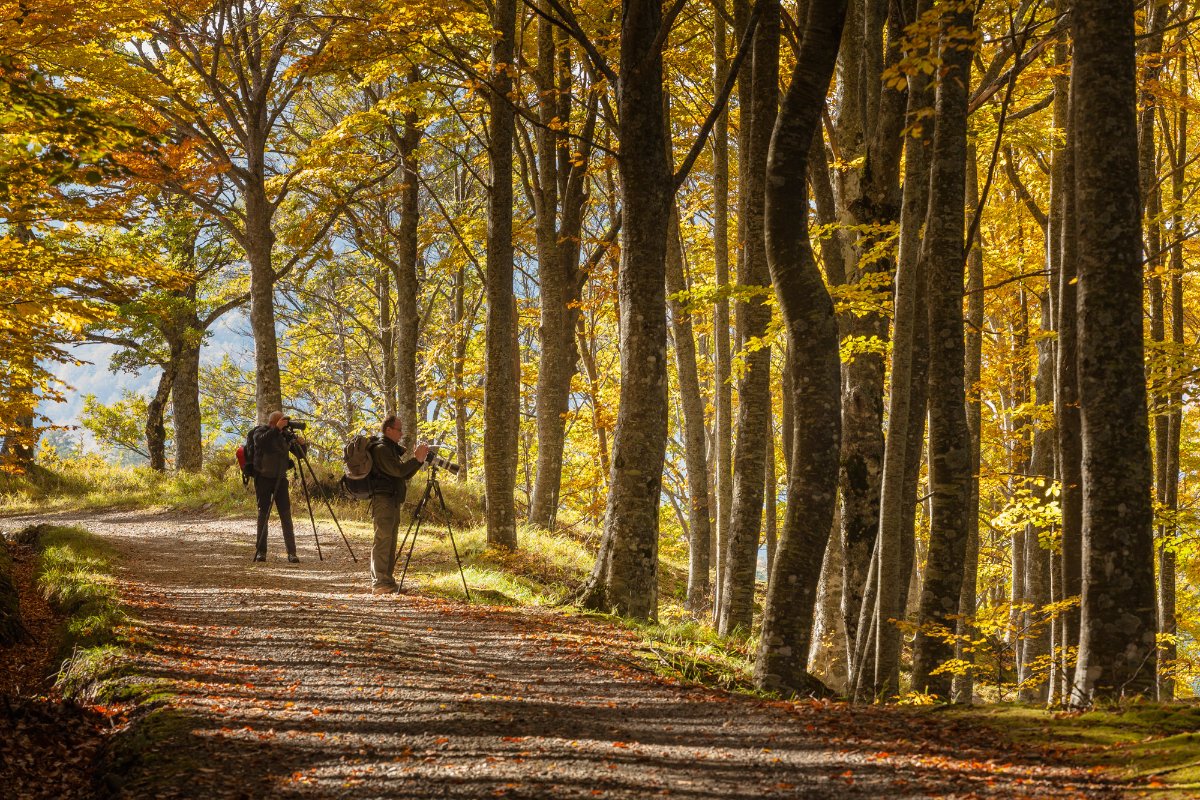 The mountains around Pistoia on motorcycle
A tour through Tuscan Appenines
This itinerary allows motorcyclists to visit the splendid city of Pistoia and enjoy several new rides and learn about the Pistoia Mountains, and in particular, Sambuca.
Departure/arriva: Pistoia
Distance: 150km approx.
The first direction to take is towards Montale. It's less than 10km away and lies at the end of the Appenine. The panorama is dominated by old churches such as San Quirico and splendid artistocratic villas, including Villa Celle. A special place worth visiting for those who are interested in art is the Collezione Gori. If you continue on the road for another 10km you will come to Quarrata. Villa La Magia, another open air art center has just as amazing a view, but here facing Tizzana. Be sure the quality wines in the area.
A second route worth taking heads towards the Rocca of Serravalle Pistoiese and the small town of Marliana, which sit atop a hillside where you can enjoy the delicious local foods (the bread and focaccia cooked in a woodburning oven, for example), always an important part of a vacation.
The most difficult part of the route is dedicated to the "Porrettana" which goes to Sambuca and the lesser known Valle del Limentra. Take the SS64, which was completed in 1847 and which for a long time was the only link between Tuscany and Bologna, and the rest of Northern Italy. On your way, you will see Signorino, which is a favored spot for bikers. Take the Passo della Collina at 932 meters asl (where they say Hannibal passed during the second Punic War together with his famous elephants), passing through the towns of San Pellegrino, Bellavalle, Taviano, stop to see the Castello of Sambuca Pistoiese (736 mt) and then pass over the Ponte alla Venturina and follow the Suviana, which lasts for about 40-50km. 
We then return towards Pistoia, crossing though through Valle della Limentra. Some of the towns include Lentula, Acqua, and Monachino; there's also the imposing Natural Reserve of Acquerino. A few stops in the small stone villages of Treppio and Torri, you can enjoy the wilderness. And maybe you will be convinced to come back and visit this ancient land where nature still reigns.
You might also be interested in