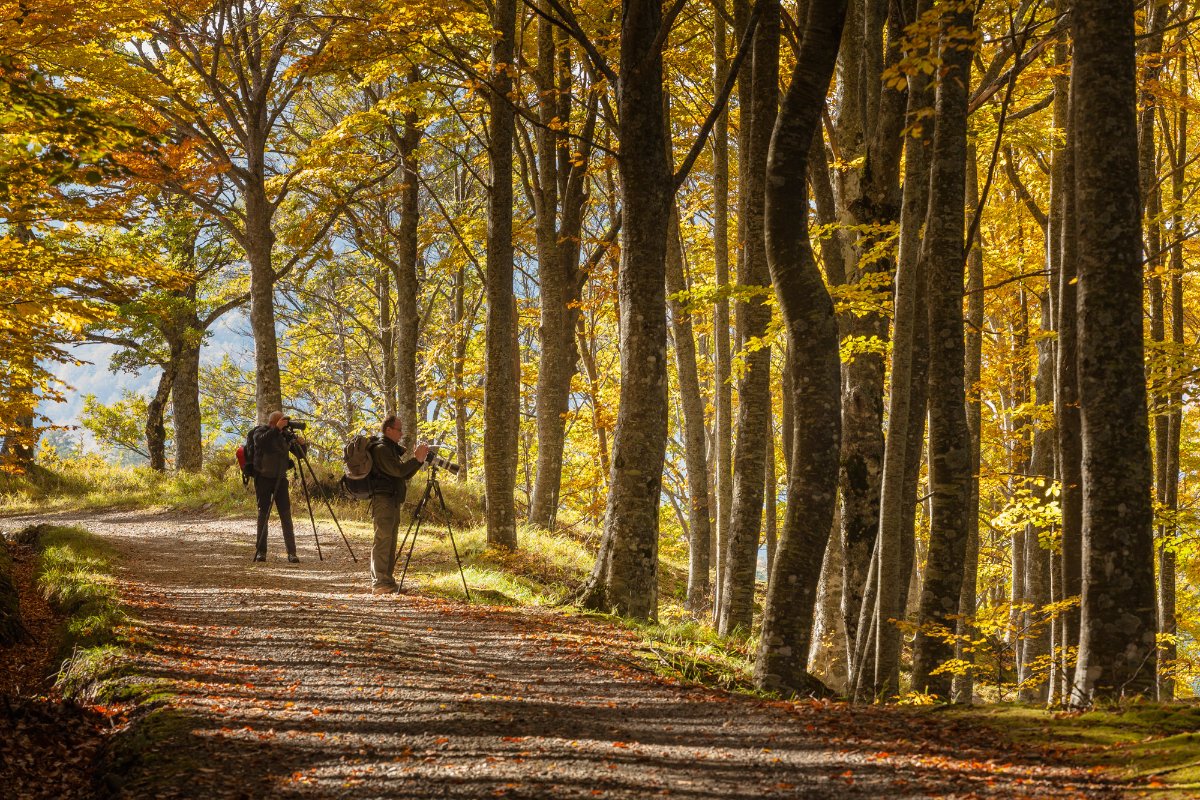 The Fiesole loop: the essence of Tuscany
A bike tour in the hills of Florence
A tour in the heart of the Fiesole area, surrounded by farms, woods, old villas and bell towers as well as hills strewn with olive and cypress trees, offering delightful views over Florence
ITINERARY
Point of departure/arrival
: Fiesole
Duration
: 5 hours (variation 6 hours)
Distance
: 33.2 km (34.1 km)
Total climb
: approx. 590 m (approx. 770 m)
Road surface
: asphalt (asphalt, dirt track)
Recommended bike
: racing or mountain bike
For 10 kilometres cycle the gentle uphill and downhill slopes heading towards
Olmo
along
via dei Bosconi
, in the middle of the Fiesole area. You'll soon come across the hills of
Fiesole
to the south, which watch over the city of Florence, to the west
Montemorello
and its slopes as far as the horizon, inviting you to descend into the valley, towards the
Mugnone
, scattered with farms, woodland, old villas and bell towers, whose colours depend on the season, from green and grey to yellow, orange and brown. To the north you see
Montesenario
on the ridge with its
monastery
that overlooks the valley, an outpost for the Mugello and the Apennines.
Having reached the "Quattro Strade" crossroads, carry straight on towards
Bivigliano
, leave the municipality of Fiesole and enter Vaglia. After a right-hand hairpin bend a short yet steep climb leads to a new, wide panoramic point. Sometimes you are able to see to the east, above the road that you've just travelled,
Poggio Pratone
(702 m), the highest point in the Fiesole area, as well as
Montereggi
. Take in the views of Florence Cathedral, an unmistakeable indicator of the cradle of the Renaissance.
Turn right, uphill, at the next junction, heading for Montesenario, which is your first destination, along the watershed, boasting the expansive and gentle Mugello hills. In a pre-mountaineous landscape carved by the wind,
enjoy the vast meadows, then pine, chestnut and fir trees take the place of olive and cypress trees
. Wrapped in the silence of the dense firs of Montesenario, the darkness whispers the peaceful nature of the monastery, where the sudden view of the Apennine mountains helps to distract from the tiredness of your legs, reaching the summit (809 m).
Go back to the same road (expert cyclists can take the
via Matris
, a steep gravel slope) as far as the crossroads, turning right towards Bivigliano, which you reach after a long downhill section surrounded by dense chestnut woods. Ride through the village and the small central square, continue along the tree-lined avenue, then into the pinewoods as far as wide views. Take the same road you took on the way here as far as
Fiesole
.

VARIATION: Prior to the last downhill section before the Quattro Strade crossroads, turn right along via di Campolungo (then via di Campilungo), heading down a steep section, approx. 3 km, first asphalt, then a dirt track. With the olive trees keeping you company, take in the scenery and enjoy the details of a countryside that resembles a garden. Having reached the bottom (Querciola) cross the via Faentina and turn left. Continue for 500 metres, then turn immediately right, along the isolated via delle Molina (then via Nuova delle Molina). Climb up the left slope of the Mugnone Valley. It's no mean feat to get back onto the initial road that leads to Fiesole, but it's certainly a beautiful ride that is worth the effort.


You might also be interested in